The Atlantic Politics & Policy Daily: Florida Prepares for Irma
Governor Rick Scott urged more than a million Florida residents in evacuation zones to leave immediately.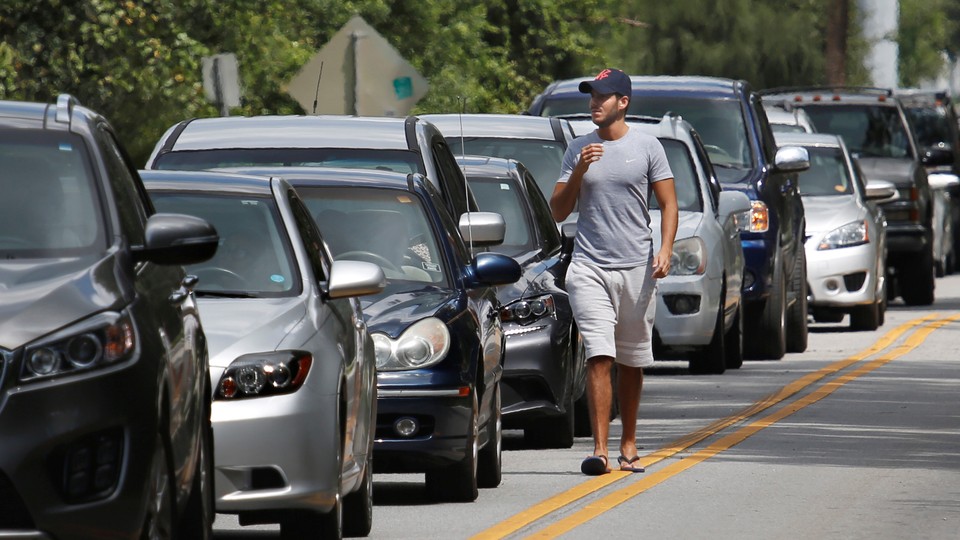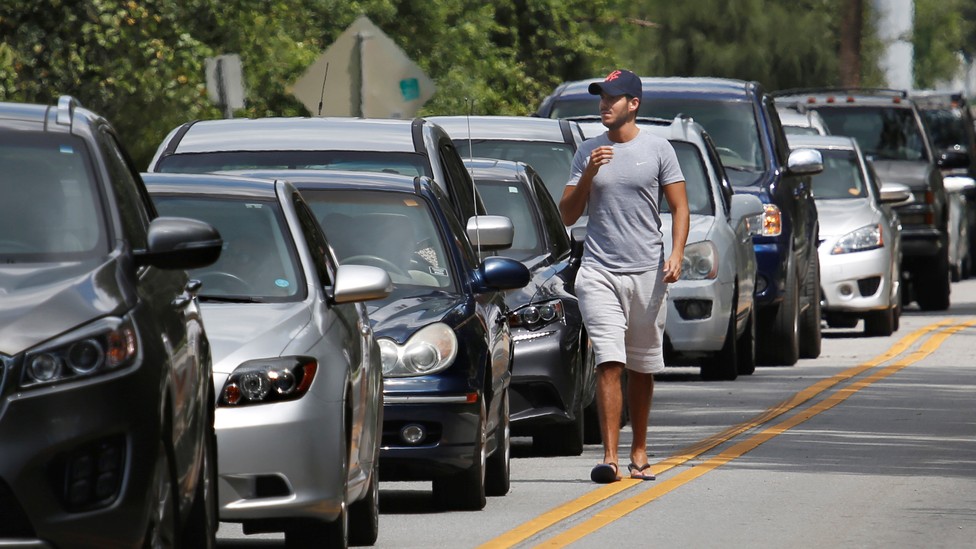 Today in 5 Lines
Congress passed a $15.25 billion Harvey relief package that also includes a three-month extension of government funding and an increase in the debt ceiling. In a closed-door meeting with Treasury Secretary Steven Mnuchin and Office of Management and Budget Director Mick Mulvaney, Republican lawmakers criticized President Trump for striking a deal with Democrats. As Hurricane Irma nears the U.S., Governor Rick Scott urged more than a million Florida residents in evacuation zones to leave immediately. Republican Representative Charlie Dent of Pennsylvania announced he will not seek reelection in 2018. At least 58 people were killed after a magnitude 8.1 earthquake struck Mexico.
---
Today on The Atlantic
Follow stories throughout the day with our Politics & Policy portal.
---
Snapshot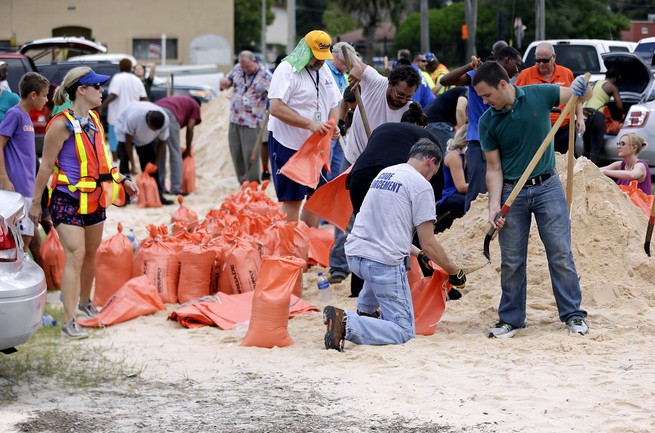 ---
What We're Reading
Bots, Leaks, and Fake Americans: Scott Shane investigates the mechanisms by which Russian operators used Facebook and Twitter to spread anti-Clinton messages during the 2016 election. (The New York Times)
Time to Work With the Dems: If President Trump wants to get things done, he should go back to what he knows best: making deals. (Matthew Yglesias, Vox)
Trouble on the Left: Democrats are growing angry with Bernie Sanders's supporters for demanding ideological purity from candidates—and getting tired of Sanders's reluctance to confront them. (Gabriel Debenedetti, Politico)
'Operation Mega': The Department of Homeland Security reportedly planned nationwide raids targeting 8,400 undocumented immigrants later this month, but cancelled the enforcement actions due to Hurricanes Irma and Harvey. (Julia Ainsley and Andrew Blankstein, NBC News)
'A Doer Not a Talker': It's hard to fault President Trump for making a deal with Democrats to raise the debt ceiling, argues Patrick J. Buchanan, because the Republican Congress has proven itself to be incapable of agreeing on anything. (The American Conservative)
---
Visualized
Minimum Exposure: A cyber attack on Equifax, a major consumer-credit reporting agency, might have affected about 143 million people. Use this tool to see how many times your personal information has been exposed to hackers. (Josh Keller, K.K. Rebecca Lai, and Nicole Perlroth, The New York Times)
---
Question of the Week
Congress returned from its August recess this week. So we asked you what you think lawmakers should focus on in the coming months. Here's what you said:
Betsy R. Schneier said legislators need to pass "face-saving immigration-reform legislation, both to save the Dreamers AND to provide a workforce willing to tackle rebuilding after two storms of the century!"
Gerald W. Purmal also expressed an urgent need to help DACA recipients: "No other persons in our country … are ever punished by government edict to suffer the consequences of their parents' actions. Additionally, many of the DACA protected are students and graduates of post-graduate programs such as medicine. Without them, we all lose!"
Randy Brown said that Congress should get back to focusing on Russia's meddling in the U.S. election: "This investigation must be successful or our country will no longer be great … They continue to damage and try to manipulate and divide us."
Thanks to everyone who submitted responses, and stay tuned for next week's Question of the Week.
-Written by Taylor Hosking (@Taylor__Hosking) and Lena Felton (@lenakfelton)