The Atlantic Politics & Policy Daily: Elton Don
During his first address before the United Nations General Assembly, President Trump referred to North Korean leader Kim Jong Un as "rocket man."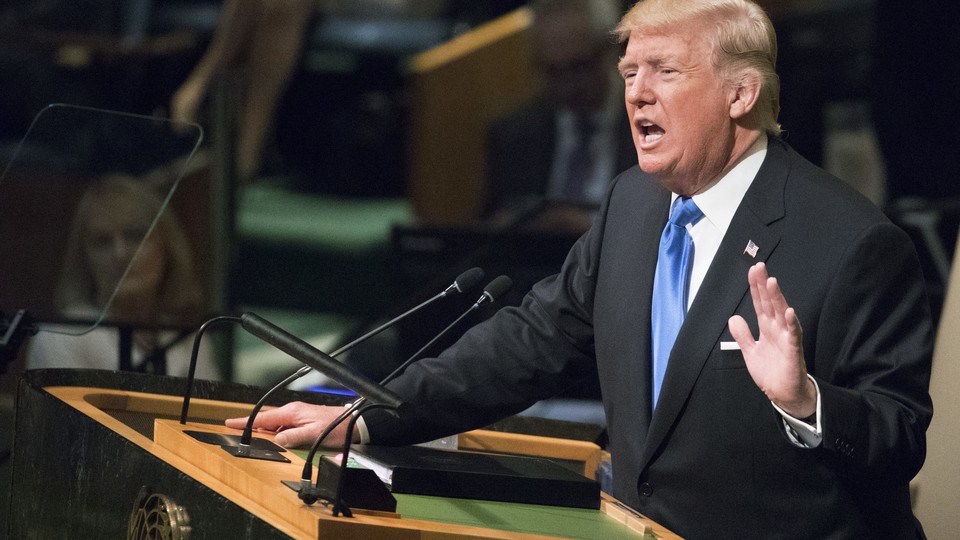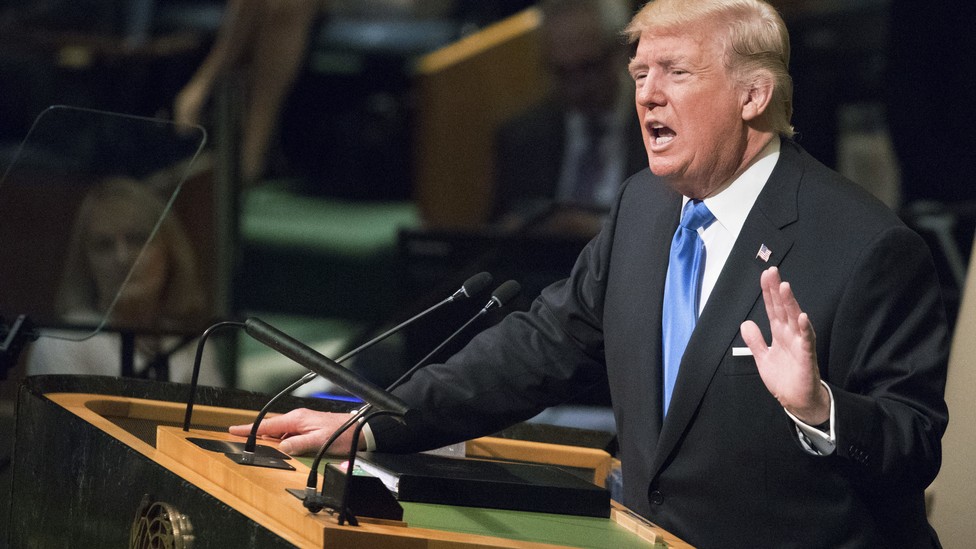 Today in 5 Lines
During his first address before the United Nations General Assembly, President Trump threatened to "totally destroy North Korea" and referred to North Korean leader Kim Jong Un as "rocket man." A bipartisan group of governors, including Brian Sandoval of Nevada and Bill Walker of Alaska, wrote a letter urging senators to vote against the new Republican proposal to repeal the Affordable Care Act. During a Senate hearing, Jon Huntsman, Trump's pick for U.S. ambassador to Russia, said there is "no question" that Russia interfered in the U.S. election. Louisiana police arrested Kenneth James Gleason, a 23-year-old white man accused of fatally shooting two black men. A magnitude 7.1 earthquake struck Mexico City, the second to hit the country in two weeks.
---
Today on The Atlantic
Five Questions: Recent media reports on the federal investigation into Donald Trump's former campaign chairman, Paul Manafort, have prompted more questions about the probe's scope and findings. (Matt Ford)

Propaganda 101: ISIS's response to the Parsons Green attack demonstrates how the terrorist group can still achieve its desired effect in light of failed operations. (Charlie Winter and Haroro J. Ingram)

Untapped Potential: As the number of farms drops rapidly across most of the United States, Alaska's warming climate is actually encouraging more and more people to take up farming. (Krista Langlois)
Follow stories throughout the day with our Politics & Policy portal.
---
Snapshot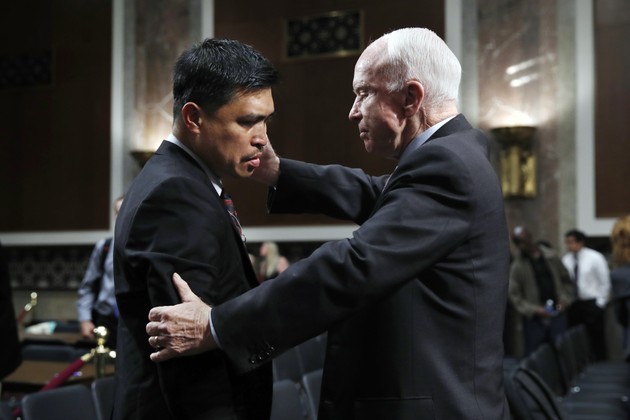 ---
What We're Reading
Plan B: Avik Roy lays out the most promising aspects of the new Republican proposal to replace Obamacare, as well as the bill's most significant blind spots. (Forbes)
What's in a Name?: The community of Tyler, Texas, is in the middle of a heated debate over whether to rename Robert E. Lee High School. "No one should have to go to a school named for their oppressor," said one mother. (Tasneem Raja, The New Yorker)
Meet James Quarles: The man who handles most of the communications between the White House and the special counsel is also a veteran of the Watergate prosecution. (Betsy Woodruff, The Daily Beast)
Don't Be Dramatic: The Handmaid's Tale won eight Emmys on Sunday night, partly because liberals believe the story represents the United States under President Trump, writes Rich Lowry. But they couldn't be more wrong. (National Review)
This Could Be Interesting: Former Trump aide Sebastian Gorka is reportedly joining the "MAGA coalition," a group that is cosponsoring a rally promoting a Senate candidate who's running against the candidate President Trump endorsed.
---
Visualized
The World's Best Health Care: The New York Times designed a tournament pitting eight countries' health-care systems against each other. Which system would you pick? (Aaron E. Carroll and Austin Frakt)
Here Comes Maria: Another hurricane is heading toward the Eastern Caribbean, less than two weeks after Hurricane Irma hit the area. Here's what experts expect from the storm. (Brian Resnick, Vox)
---
Question of the Week
On Tuesday, President Trump made his debut speech at the United Nations General Assembly. During the week, world leaders are expected to address a host of issues, including the Paris climate accord, the Iran nuclear deal, and North Korea's intensifying nuclear threats.
What would you like to see Trump focus on achieving at the gathering—and why?
Share your response here, and we'll feature a few in Friday's Politics & Policy Daily.
-Written by Elaine Godfrey (@elainejgodfrey)