Trump Deletes Tweets That Show His Impotence
The aftermath of the president backing a loser in the Alabama Senate primary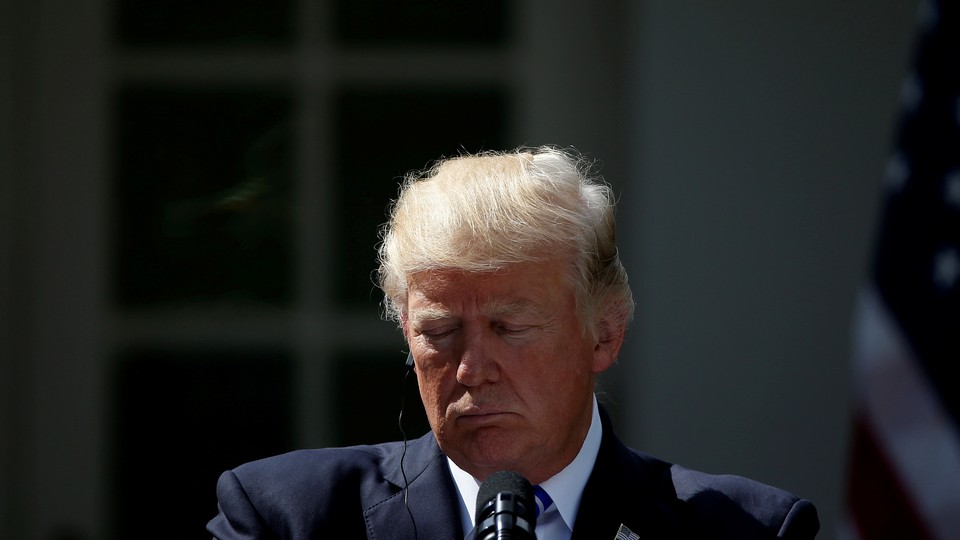 Former Judge Roy Moore is the Republican candidate for Senate in the state of Alabama, having defeated his rival, Luther Strange, whom President Trump was supporting. "ALABAMA, get out and vote for Luther Strange," Trump had declared in one tweet, "he has proven to me that he will never let you down!" He later added, "Luther Strange has been shooting up in the Alabama polls since my endorsement. Finish the job––vote today for 'Big Luther.'" In a third Tweet he labeled the candidate "tough on crime & border." But I can't embed any of those missives.
"It is unclear why the president chose to delete the tweets he did," The New York Times writes. But one motive makes more sense than any others: the tweets were impotent, Alabama voters didn't listen to them, and they make Trump look like a weak loser. And now it is harder for Twitter users to resurface the evidence going forward, heading into a midterm election cycle in which Trump may have many candidate preferences, and rivals may fear him a bit less based on his inability to sway voters.
Those are typical enough impulses for a politician.
If they suggest anything extraordinary, it is that while Trump is demonstrably willing to delete tweets he views as inconvenient or embarrassing, he has left most of his personal archive intact, though it is filled with juvenile invective; petty feuds; and so many messages that cast Trump in a negative light, when viewed alongside his future words or actions as president, that many Twitter users have taken to resurfacing the older messages and sharing them with the quip, "there's a tweet for everything."
Others have taken to labeling him #Nostratrumpus.
In the past, Trump has repeatedly shown shameless ambivalence about that which would mortify a typical human, paired with an obsession with appearing strong and maintaining a reputation as a winner. That he'd leave up nearly all of his discreditable tweets, but delete the ones that proved impotent and provided evidence for the proposition that he is a loser, is consistent with the man Americans have come to know.