Xavier Becerra on the California 'Resistance'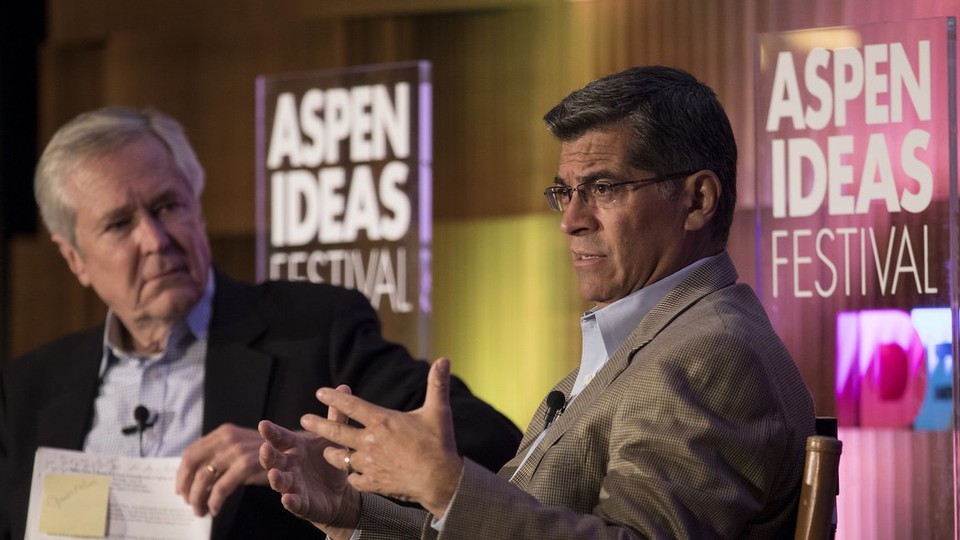 Editor's Note:
This article previously appeared in a different format as part of The Atlantic's Notes section, retired in 2021.
Last month, at the Aspen Ideas Festival, I emceed an hour-long discussion with Xavier Becerra, the new Attorney General of California, on how the nation's most populous state planned to deal with a national administration that was taking a very non-California approach on topics from climate change to immigration. Becerra, a son of immigrant parents and graduate of Stanford and Stanford Law School, had been a long-serving congressman from a predominantly Latino district on the north side of Los Angeles. Michelle Cottle did a very nice profile of him for the Atlantic a few months ago. When Kamala Harris, who had been the state's Attorney General, resigned to take her seat as a new U.S. Senator this year, Governor Jerry Brown—who (among his many other roles) had been Harris's predecessor as AG — invited Becerra back from service in Washington to Sacramento, where as it happens Becerra had grown up.
There is no video of the session (that I'm aware of), but a Soundcloud audio file has just gone online. You can listen to it here or here. I found it enlightening—about Becerra himself, about California, about the country.