The White House Formalizes Its Military Transgender Ban
In a memo released Friday, President Trump announced the rollback of an Obama-era order allowing transgender individuals to be recruited by and serve in the United States armed forces.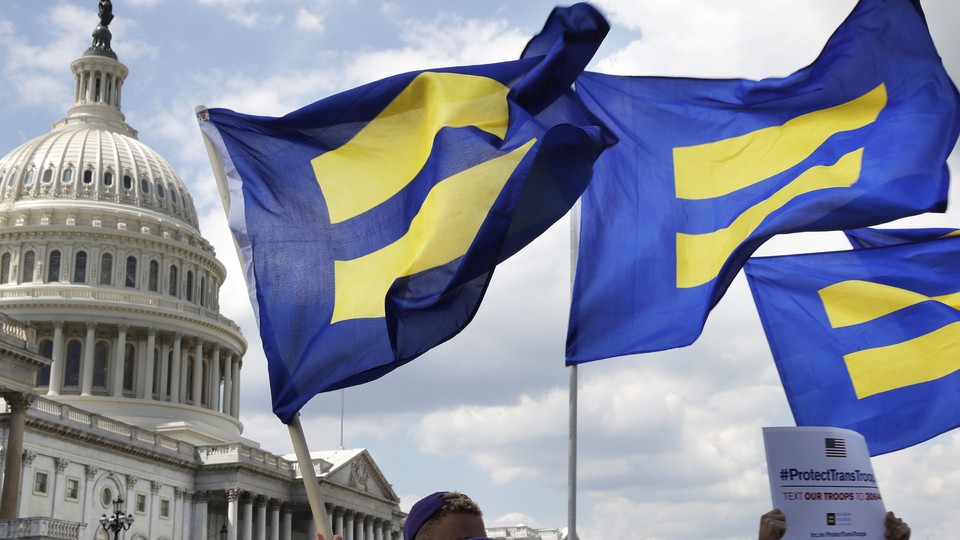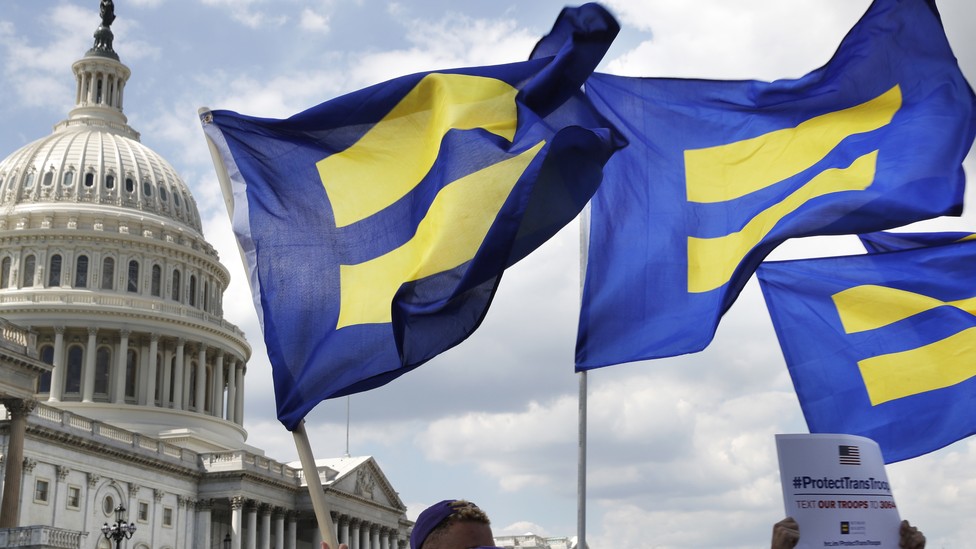 A month after tweeting about a ban of transgender Americans serving "in any capacity" in the United States, on Friday President Trump made his announcement official, releasing a memo directing the Pentagon to roll back an Obama-era order allowing transgender individuals to serve. The memo ends a month of confusion within military leadership over the unofficial nature of the tweeted statement, but also sets the stage for further controversy and legal debates.
The Obama administration order to allow transgender individuals to serve came under former Secretary of Defense Ashton Carter in 2016, and originally would've allowed recruitment and service by openly transgender individuals as early as July 2017. Additionally, Carter provided guidance for medical care and for providing services for those who transition while in the military, and since that guidance military leadership has avoided punishments and discharges based on gender identity.
Under Trump, however, Secretary of Defense Jim Mattis delayed the official start of the Obama order until January 2018, until a six-month study on how the inclusion of transgender soldiers might affect "lethality" of the armed forces could be completed.
Trump's directive does not reverse that study, and also allows Mattis some latitude. The memo cancels the Obama order to begin recruitment of transgender individuals starting in January 2018, "until such time as the Secretary of Defense, after consulting with the Secretary of Homeland Security, provides a recommendation to the contrary that I find convincing." Effective March 23, 2018, the memo cancels Carter's policy on allowing transgender individuals to serve openly, and also his policy allowing for treatment and provision of gender-transition-related services, "except to the extent necessary to protect the health of an individual who has already begun a course of treatment to reassign his or her sex."
Those dates might provide friction, and even more confusion for transgender soldiers. The memo doesn't say anything about people who've been serving under its existing non-discharge informal policy. And it doesn't say much about people who begin gender reassignment between January 2018 and March 2018.
As Chris Geidner of Buzzfeed reports, this memo is expected to receive significant legal challenges in the months ahead. Multiple LGBT advocacy organizations are seeking injunctions against the implementation of Trump's transgender ban. The American Civil Liberties Union made no secret of its legal intentions, either, tweeting simply: "We'll see you in court."
But beyond the legal challenges, Trump's memo is a direct blow to what many transgender rights activists hailed as a victory, and another salvo in the culture wars he's seemed eager to foment, even after his speech on Afghanistan Monday stressed the need "to unify, to heal, and to remain one nation, under God."
Since then, Trump has antagonized critics of his delayed response to white supremacist violence in Charlottesville, inflamed passions with sensational descriptions of immigrant "rapists" at a Phoenix, Arizona rally, and pardoned Maricopa County, Arizona Sheriff Joe Arpaio, who had been found guilty of disregarding court orders to stop racially profiling suspects. The formalized transgender ban continues that streak.