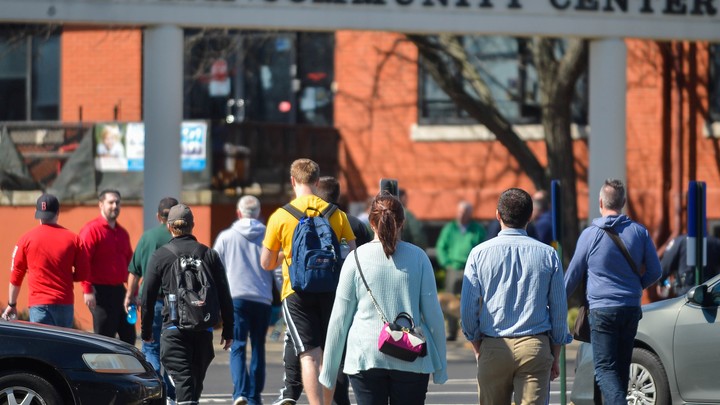 A federal court has unsealed new documents in the case against an Israeli teenager, Michael Kadar, who has been accused of making at least 245 threatening calls to Jewish Community Centers and schools around the United States. According to the documents, Kadar advertised a "School Email Bomb Threat Service" on AlphaBay, an online marketplace for illicit goods and services that was shut down by the federal government in July. Authorities have identified an individual in California who allegedly ordered and paid for at least some of Kadar's threats.
A newly unsealed search warrant alleges that Kadar charged $30 for an email bomb threat to a school, plus a $15 surcharge if the buyer wanted to frame someone for it. "There is no guarantee that the police will question or arrest the framed person," Kadar allegedly wrote in his ad.
I just add the persons name to the email. In addition my experience of doing bomb threats putting someones name in the emailed threat will reduce the chance of the threat being successful. But it's up to you if you would like me to frame someone.
Kadar charged double for a threatening email to a school district or multiple schools, but districts with more than 12 schools required a "custom listing." He noted that he was available "almost 24/7 to make emails," and he promised to refund non-successful threats.
Kadar got good reviews. One AlphaBay user wrote that the threats were "Amazing on time and on target. We got evacuated and got the day cut short." Based on the date when the comment was posted, it appeared to refer to a threat made to Rancho Cotate High School in Rohnert Park, California, north of San Francisco.
The Justice Department seized AlphaBay in late July—Attorney General Jeff Sessions called it "the largest dark net marketplace in history." The documents in the Kadar case suggest that authorities had been tracking AlphaBay for a while: The search-warrant application alludes to screenshots of Kadar's activity on the marketplace taken in mid-March.
It's possible that the information discovered in the Kadar case contributed to the AlphaBay investigation. The Kadar documents were unsealed on July 19, the day before the Justice Department announced that AlphaBay had been shut down. Previously, the search warrant had been sealed because it was "relevant to an ongoing investigation into the criminal organizations as not all of the targets of this investigation will be searched at this time." The search warrant and related legal documents were unsealed because the FBI and local authorities in California may need them to pursue criminal charges against the suspected buyer or buyers, or they may eventually be producible in the discovery phase of a criminal proceeding. The filings were first publicly flagged by Seamus Hughes, the deputy director of the Program on Extremism at George Washington University.
When Kadar was arrested in late March, members of the Jewish Community were shocked that an Israeli teenager appeared to responsible for many of the bomb threats that had forced Jewish Community Centers and schools to repeatedly evacuate their buildings last winter. Authorities arrested another suspect, Juan Thompson, in connection with some of the threats, but he appeared to make only a handful of the calls and was allegedly attempting to get revenge on an ex-girlfriend. The new documents suggest that even more people may have been involved as buyers—but how many, who, and why they did it are all not yet clear, and the document does not specifically state that any of the threats to Jewish institutions were issued at the behest of clients. So far, the investigation has led to a surprising pair of suspects. It's not clear what kind of person will emerge as a suspect next.
We want to hear what you think about this article. Submit a letter to the editor or write to letters@theatlantic.com.
Emma Green
is a staff writer at ​
The Atlantic
, where she covers politics, policy, and religion.