The Atlantic Politics & Policy Daily: Tax Americana
During a speech in Springfield, Missouri, President Trump said Republicans have a "once-in-a-generation opportunity" to pass tax reform.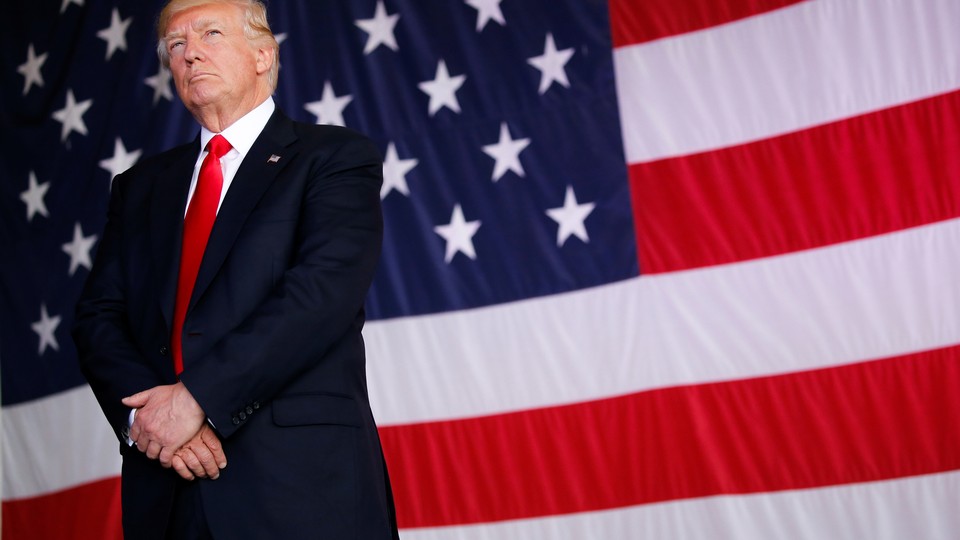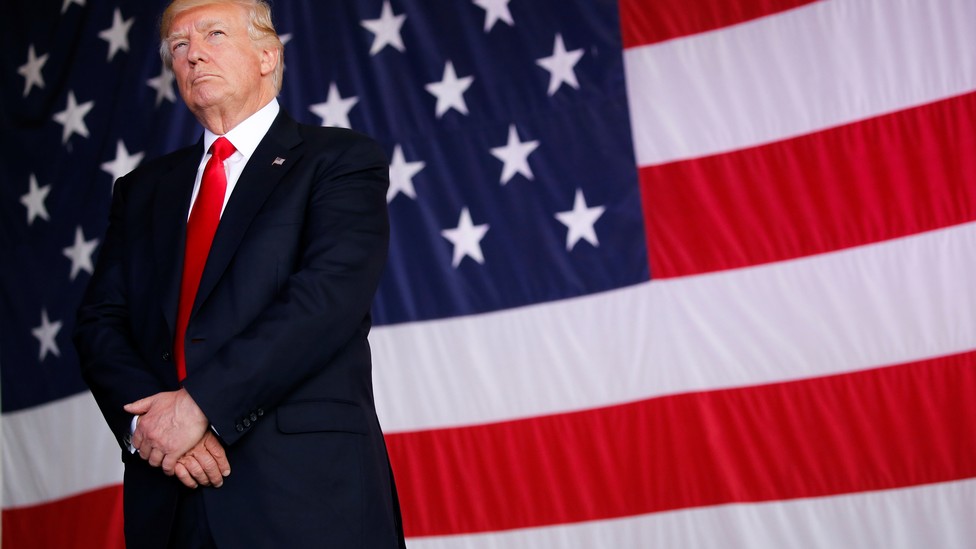 Today in 5 Lines
Five days after hitting Texas, Hurricane Harvey, now classified as a tropical storm, made landfall again, this time in Louisiana. The National Weather Service warned that "catastrophic and life-threatening flooding will continue" in Texas and Louisiana for the rest of the week. The Federal Emergency Management Agency approved more than $23.5 million in assistance for people affected by the storm. During a speech in Springfield, Missouri, President Trump said Republicans have a "once-in-a-generation opportunity" to pass tax reform, adding that he doesn't "want to be disappointed by Congress." Trump also targeted Missouri Senator Claire McCaskill, telling attendees to "vote her out of office" if she doesn't help with tax reform.
---
Today on The Atlantic
Limited Powers: President Trump said that "all options are on the table" after North Korea fired a missile over Japan. But Garrett Epps explains that one option—a preventative strike—would require congressional approval.

Desegregation On Hold: The Department of Housing and Urban Development has suspended an Obama-era policy that would have helped low-income Americans move into areas with better schools, worrying some housing activists who argue the agency is turning its attention away from the poor. (Alana Semuels)

Who's Running the Show?: While debates between the White House and State Department are common, it's difficult to tell who, exactly, is guiding foreign policy in the Trump administration. (Krishnadev Calamur)
Follow stories throughout the day with our Politics & Policy portal.
---
Snapshot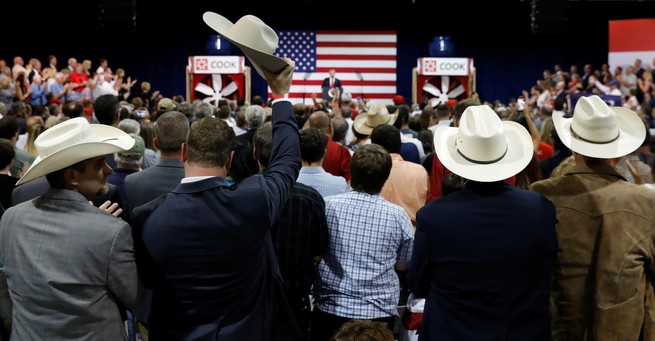 ---
What We're Reading
Back to Me: President Trump's response to Hurricane Harvey has focused largely on his role in confronting the disaster, rather than the people killed and displaced by the devastating flooding. (Jenna Johnson, The Washington Post)
Consequences of the 'Leak Jihad': The Trump administration's crackdown on leaks has complicated the relationship between sources and reporters: "We can't do our jobs effectively if we have to run around fearful the government is always watching us," said one journalist. (Joe Pompeo, Vanity Fair)
Holding Her Fire: Missouri Democrat Claire McCaskill is one of the most vulnerable senators heading into the 2018 midterm elections. Here's how she's working to retain the support of rural voters amid attacks from the president. (Kevin Robillard, Politico)
'Access 2 Prez': Rather than draining the swamp, Donald Trump's presidency has inspired a totally new breed of lobbyist in Washington, D.C. (Nicholas Confessore, The New York Times Magazine)
Hanging In There: Even with historically low approval ratings, President Trump could still survive his first term and go on to serve another four years in office. Here's how it could happen. (Damon Linker, The Week)
---
Visualized
'Please, God, Let It Get Better': This interactive presentation guides viewers through the flooded roads of southeast Texas and offers a firsthand glimpse of rescue efforts. (The Washington Post)
---
Question of the Week
Last week, it was rumored that Ohio Republican Governor John Kasich and Colorado Democratic Governor John Hickenlooper were eyeing a joint bid to challenge President Trump in 2020. While Kasich shot down those rumors on Sunday, the hypothetical pairing prompts the question: What's your dream bipartisan match-up to run in 2020?
Share your response here, and we'll feature a few in Friday's Politics & Policy Daily.
-Written by Elaine Godfrey (@elainejgodfrey)