The Atlantic Politics & Policy Daily: Rallying Arizona
President Trump will hold a campaign rally in Phoenix, Arizona, at 7 p.m. MT.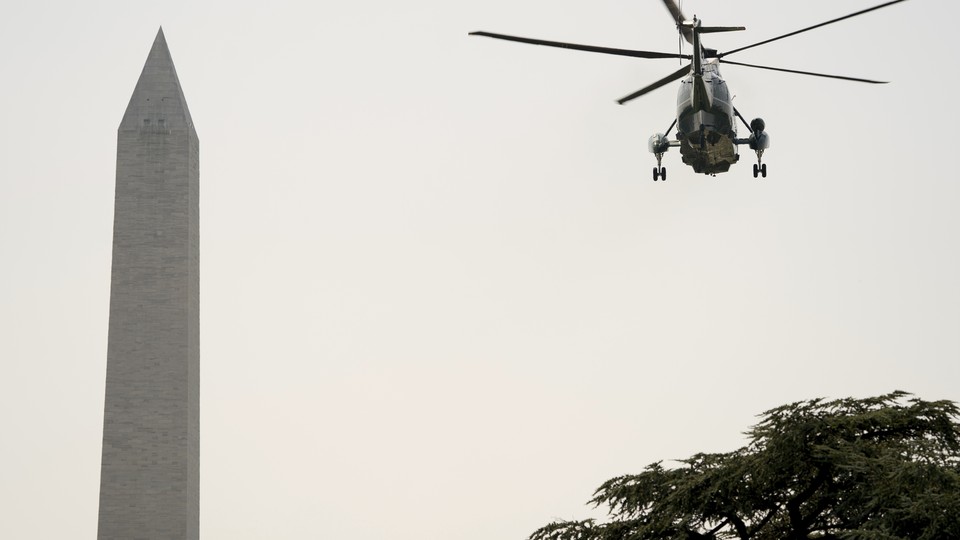 Today in 5 Lines
President Trump will hold a campaign rally in Phoenix, Arizona, at 7 p.m. MT. Navy Commander Admiral Scott H. Swift said divers have found remains of some of the 10 missing U.S. sailors from the USS John S. McCain, the Navy warship that collided with an oil tanker on Monday. The Treasury Department sanctioned 16 Chinese and Russian individuals and entities for allegedly aiding North Korea. Missouri Governor Eric Greitens issued a stay of execution for a man who was scheduled to be executed on Tuesday in light of new DNA evidence. The Senate health committee will hold its first bipartisan health-care hearings on September 6 and 7.
---
Today on The Atlantic
Occupied Territory: Vann R. Newkirk II describes what it was like to grow up surrounded by Confederate monuments: "I did not belong in the society represented by the statues, even though my ancestors had tilled the land for centuries. I was at once, somehow, a thrall and an invader," he writes.

Enough Is Enough: During Monday's address on the U.S. strategy in Afghanistan, President Trump vowed that the U.S. will achieve "an outcome worthy of the tremendous sacrifices that have been made." He overpromised. (Andrew Exum)

Sticking With Him: Members of President Trump's business advisory councils resigned following his response to Charlottesville, but most of the pastors on Trump's evangelical advisory board haven't: "If there was ever a time that we need to give counsel and advice, it's right now," one member said. (Emma Green)
Follow stories throughout the day with our Politics & Policy portal.
---
Snapshot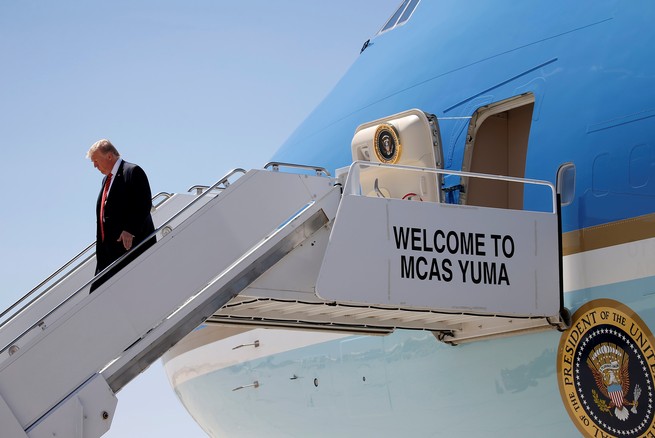 ---
What We're Reading
Update on the War in Afghanistan: On Monday night, President Trump announced a new U.S. strategy for the conflict in Afghanistan. Here are five key takeaways from his address. (Jeremy Herb, CNN)
A Case Study in Government Antipathy: Republicans have long dreamed of dismantling "the administrative state," and Ben Carson, the secretary of the Department of Housing and Urban Development, is following through on it, overseeing his agency's "final gasps." (Alec MacGIllis, New York and ProPublica)
Making a Murderer: Rachel Kaadzi Ghansah spent months talking with the friends, family, and former teachers of Dylann Roof, the young man who fatally shot nine black parishioners in 2015, to try to understand how he became a killer. (GQ)
Tensions Are High: The New York Times reports that President Trump and Majority Leader Mitch McConnell haven't talked in weeks, and that McConnell has "privately expressed uncertainty that Mr. Trump will be able to salvage his administration after a series of summer crises." (Alexander Burns and Jonathan Martin)
The Democrats' Tea Party Wave: Just like the Republicans who came to Congress as part of the Tea Party movement of 2010, the new wave of Democratic candidates running for Congress are mostly new to politics. (Heidi M. Przybyla, USA Today)
---
Visualized
An Attack on U.S. Soil: Here are six things North Korea would need to master before it could hit the United States with a nuclear weapon. (The New York Times)
---
Question of the Week
On Monday night, President Trump offered a new strategy for the war in Afghanistan. He gave the Pentagon the authority to increase U.S. troops in the country by several thousand, but said he wouldn't talk specifically about troop levels. The U.S. has been at war in Afghanistan for 16 years, but polls show that only about 23 percent of Americans believe that the U.S. is winning the conflict.
Do you agree with Trump's strategy? Why or why not?
Share your response here, and we'll feature a few in Friday's Politics & Policy Daily.
-Written by Elaine Godfrey (@elainejgodfrey)