The Atlantic Politics & Policy Daily: The President's Manufacturing Cancel
President Trump announced on Twitter that he was dissolving two of his advisory councils, after business leaders had stepped down from the groups.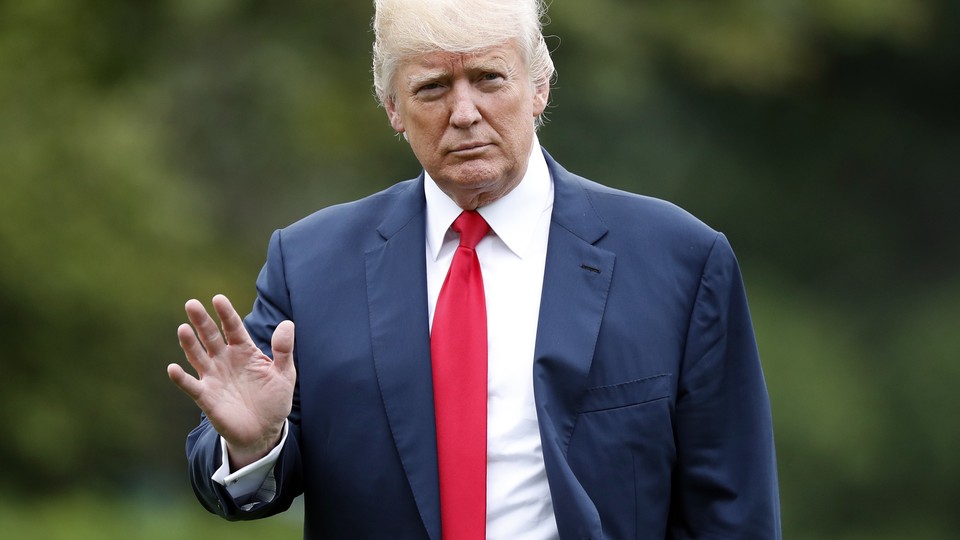 Today in 5 Lines
President Trump announced on Twitter that he was dissolving two of his advisory councils, after business leaders had stepped down from the groups, citing Trump's handling of last weekend's violence in Charlottesville, Virginia. At a memorial service, Susan Bro, the mother of the young woman killed in Charlottesville, urged attendees to "make my daughter's death worthwhile." Hope Hicks, one of Trump's long-time aides, will serve as the interim White House communications director. Former Alabama Attorney General Luther Strange and former Alabama Chief Justice Roy Moore will advance to a runoff election in September to fill the Senate seat left open by Attorney General Jeff Sessions. The city of Baltimore removed four Confederate monuments overnight.
---
Today on The Atlantic
Trump's Priorities: President Trump had two choices this week: work with business leaders and fulfill his pledge to bring back manufacturing jobs, or espouse white identity politics. He chose the latter. (David A. Graham)

And Then There Were Two: The results of Alabama's GOP special election primary for the state's open Senate seat are in—and it's headed to a September runoff election between two candidates: a Bible-thumper and a tainted establishment figure. (Molly Ball)

Charlottesville Could Have Been Worse: To prevent more violent clashes, states should rethink their open-carry gun laws, writes David Frum. After all, "the purpose is always to intimidate—to frighten others away from their lawful rights."
Follow stories throughout the day with our Politics & Policy portal.
---
Snapshot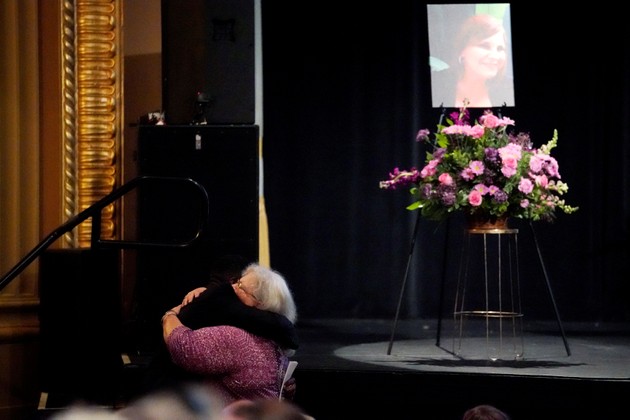 ---
What We're Reading
Not All Bad: During a news conference on Tuesday, President Trump said there were "fine people" among those who marched to defend the Confederate statue in Charlottesville, Virginia. That may be true, argues Peter Beinart, but "fine people can believe monstrous things." (Forward)
'Down the Breitbart Hole': White House chief strategist and former Breitbart News executive Steve Bannon once called the site a platform for the alt-right. But Breitbart's current editor, Alexander Marlow, says he has a different vision. (Wil S. Hylton, The New York Times Magazine)
Trump's 'Ride-or-Die': A variety of polls, analyzed side by side, show the true size of President Trump's base: Roughly one in four Americans support the president no matter what he says or does. (Kristen Soltis Anderson, Washington Examiner)
Insult to Injury: A new law in Florida has enabled insurers to deny benefits to injured undocumented workers, and has led to dozens of arrests and deportations of workers. (Michael Grabell and Howard Berkes, NPR and ProPublica)
Made in the USA: While the Trump administration touts the importance of manufacturing jobs in the American economy, factory workers are quitting their jobs at the fastest rate in years. (Danielle Paquette, The Washington Post)
---
Visualized
Higher Premiums, Higher Deficit: Here's what the Congressional Budget Office predicts will happen if President Trump eliminates funding for the Affordable Care Act's cost-sharing subsidies. (Haeyoun Park, The New York Times)
---
Question of the Week
Often in moments of public crisis, people turn to books or readings to make sense of it. What books or readings do you turn to for comfort or reflection in uncertain times?
Share your response here, and we'll feature a few in Friday's Politics & Policy Daily.
-Written by Elaine Godfrey (@elainejgodfrey)