The Atlantic Politics & Policy Daily: Out of the Office
President Trump is in Bedminster, New Jersey, where he's on a working vacation.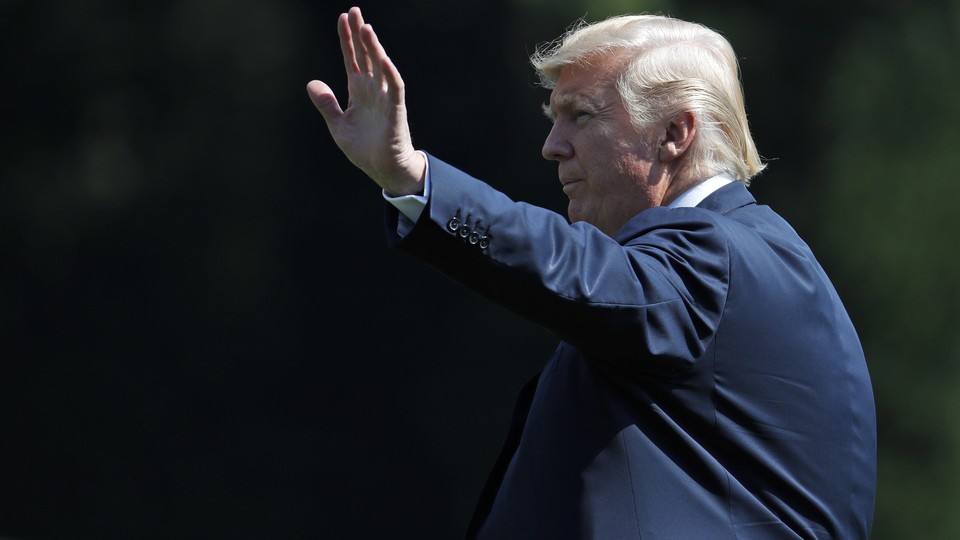 Today in 5 Lines
President Trump is in Bedminster, New Jersey, where he's on a working vacation. Trump reiterated on Twitter that his stay is "not a vacation," and that he's "working hard." North Korea threatened a "thousands-fold" revenge against the United States, after the United Nations imposed new sanctions on Pyongyang for its missile and nuclear tests. The city of Chicago filed a lawsuit against the Justice Department over threats to withhold federal grant money from so-called sanctuary cities. Former CNN contributor, Kayleigh McEnany, was named the next spokesperson for the Republican National Committee.
---
Today on The Atlantic
Follow stories throughout the day with our Politics & Policy portal.
---
Snapshot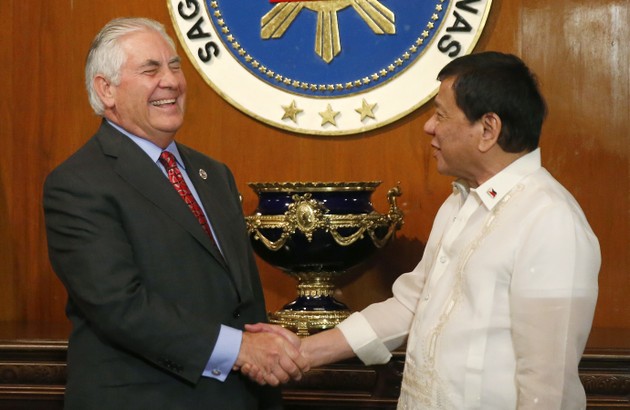 ---
What We're Reading
Two-Faced Thiel: Despite standing by the president in public, Peter Thiel has reportedly been criticizing an "incompetent" Trump administration in private conversations. (Ryan Mac, BuzzFeed)
The Ghost of Hillary Clinton: Evangelicals need to stop making excuses for President Trump by blaming Hillary Clinton, argues David French: "It's time to fully understand that Hillary is actually vanquished." (National Review)
A Difficult Case to Make: Affirmative-action programs have survived constitutional challenges in the past, writes Yuvraj Joshi. So for now, there's no reason to believe that potential attempts by the Justice Department to crack down on them will be successful. (The Washington Post)
A Done Deal: President Trump's decision to pull out of the Trans-Pacific Partnership leaves America's agricultural sector out of the deals that TPP participants are making—and rural America is feeling the effects. (Adam Behsudi, Politico)
The Spy Game: The United States has far more to lose in "tit-for-tat spy expulsions" than Russia for one reason: Russian spies outnumber their U.S. counterparts. (Nicholas Schmidle, The New Yorker)
---
Visualized
Guess Who's Coming to Dinner: An inside look at the Trump International Hotel and its clients reveals how the hotel has "emerged as a Republican Party power center." (Jonathan O'Connell, The Washington Post)
---
Question of the Week
On Friday, President Trump headed to his golf club in New Jersey for a 17-day working vacation. For years, presidents have left the nation's capital for a few days in the summer to head to different destinations around the country: Harry Truman visited Key West, Florida, Ronald Reagan rode horses in California, and Barack Obama went to Martha's Vineyard.
If you were president, where would you vacation—and why?
Share your response here, and we'll feature a few in Friday's Politics & Policy Daily.
-Written by Lena Felton (@lenakfelton) and Taylor Hosking (@Taylor__Hosking)