ESPN's Robert Lee Blunder—and the Backlash It Provoked
A sports commentator was reassigned from a football game at the University of Virginia based on his name—provoking howls of outrage.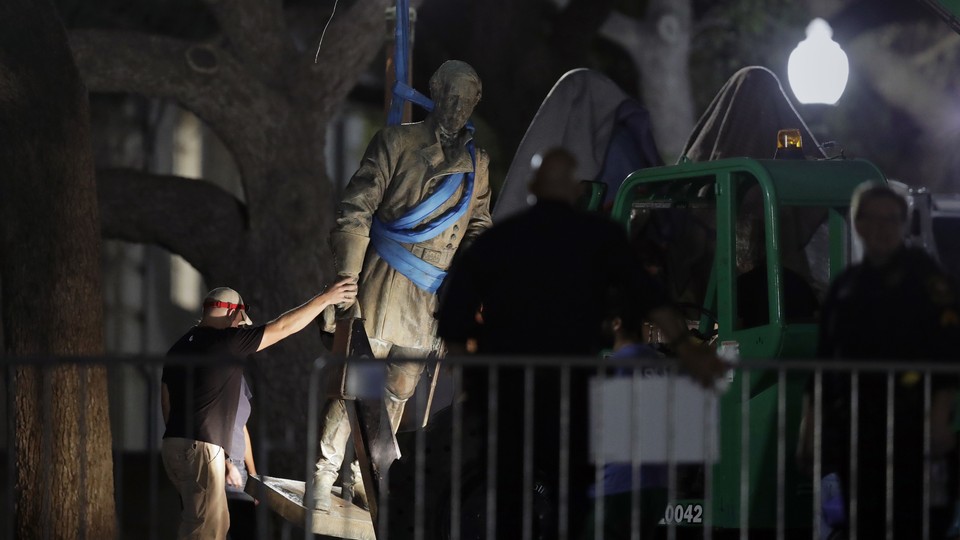 On Tuesday, ESPN announced that its management had pulled an Asian American announcer named Robert Lee from an assignment covering the season's first home football game at the University of Virginia in Charlottesville.
Instead, Lee would be sent to Pittsburgh. According to a statement on Tuesday, the network made the call "because of the coincidence of his name."
"It's a shame that this is even a topic of conversation and we regret that who calls play-by-play for a football game has become an issue," continued the statement from ESPN, which had created the issue in question. It noted no complaints or requests for viewers that such a move be made.
The news quickly leapt into the realm of punditry. On Fox News, the former New York Jets defensive lineman Michael Faulkner, now a Republican candidate for comptroller in New York City, exclaimed, "It's ridiculous! It's PC run amok!"
Burgess Owens, the man Faulkner was ostensibly debating, agreed. "The Democratic Party and the liberals and socialists in this country are actually taking the heart out of our community," said Owens, author of Liberalism: How to Turn Good Men Into Whiners, Weenies, and Whimps. "Forget 150 years ago. Let's stop trying to change our history."
This echoes the tactic used last night by the president of the United States on the subject of Confederate monuments. At his Phoenix rally, Trump said that he does not support removal of statues of George Washington. "Does anybody want George Washington's statue (taken down)? No. Is that sad, is that sad? To Lincoln to Teddy Roosevelt," he said. "They're trying to take away our culture, they're trying to take away our history."
But almost no one wants George Washington's statue taken down; the current debate centers on monuments to generals who took up arms agains the United States, not the father of the country.
It's also true that no one wanted Robert Lee not to call the Virginia game. Late Tuesday night, the journalist Yashar Ali shared a clarifying email from an unnamed ESPN executive that pushed back against this narrative, "This wasn't about offending anyone. It was about the reasonable possibility that his name would be subjected to memes and jokes and who knows what else … No politically correct efforts. No race issues. Just trying to be supportive of a young guy who felt it best to avoid the potential zoo."
So it's not another example of PC culture run amok. It's an example of people who want to see PC culture run amok.
These television commentators and the president purposely obscure the moral argument over where to put Confederate monuments by painting everyone who wants them moved as hysterical—outraged and offended by everything, sheltered and fragile, and given to erase history.
The ESPN story was such ideal fuel for this fire that commentators leaped straight past gathering facts to sharing preordained conclusions. The nuance got lost—that the network, by its account, was acting to protect a young employee from the toxic excesses of digital culture. (That the move backfired, only serving to produce precisely the backlash against the network and the broadcaster it had sought to avoid.)
In reality there is almost no disagreement on the fact that forgetting or minimizing history is dangerous. Even cable-news shows bent on inciting outrage are hard pressed to find guests who decry George Washington, or activists who oppose preserving statues in museums, or sports-network executives  who would boast that they caved to political correctness. The issues are quickly seized upon by commentators and politicians less interested in defending the substance of their own views than in pointing out others' failures, and when they don't exist, creating them.