A State of Emergency in Charlottesville
University of Virginia students are being instructed to shelter in place amid protests, a professor says.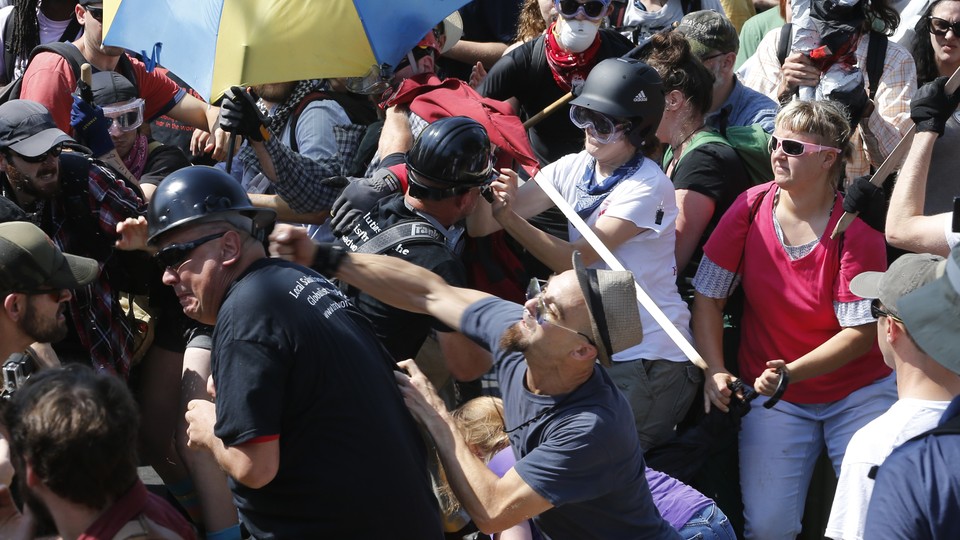 Protests erupted in Charlottesville, Virginia, ahead of Saturday's "Unite the Right" rally. White nationalists gathered for a planned event, but were dispersed following a declaration of unlawful assembly. Protesters have been arrested, according to state police, though the number is not yet clear.
"We're closing the University right now and sheltering people in place," Larry Sabato, the  director of the University of Virginia's Center for Politics, told The Atlantic in an email.
Virginia Governor Terry McAuliffe declared a state of emergency "to aid state response to violence at Alt-Right rally in Charlottesville."
The University of Virginia said on Twitter that it was canceling all scheduled events and programming today "effective at noon." Below is a gallery of photos from the scene.
---