The Legacy of Confederate Symbols
Selections from The Atlantic's coverage of the enduring debate over rebel flags and monuments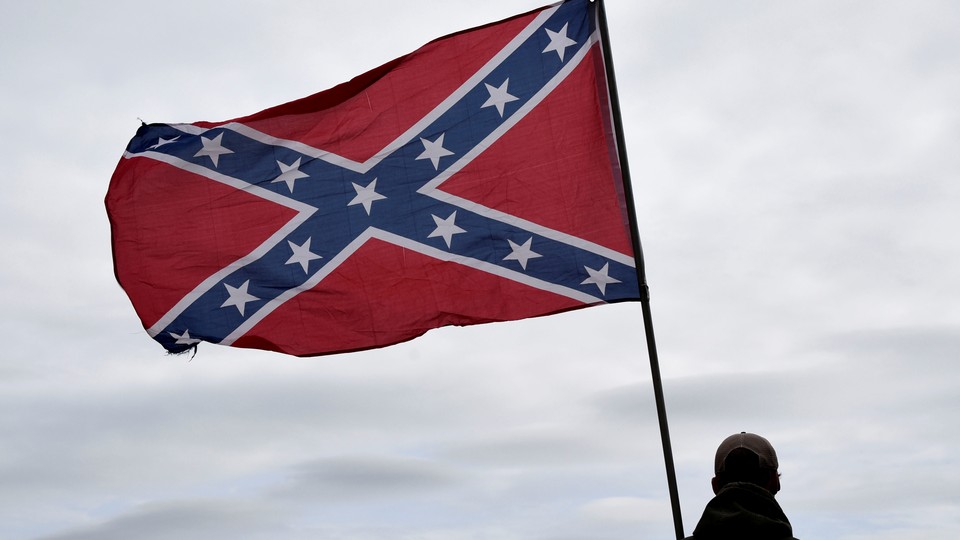 The white-supremacist rally in Charlottesville, Virginia, last weekend was a defining moment in Donald Trump's presidency. But the event, held in protest of the removal of a statue of Confederate General Robert E. Lee, was only a piece of the larger national debate over the legacy of the Civil War and the symbols associated with it.
From the 2015 shooting at Emanuel A.M.E. Church in Charleston, which led to protests over the Confederate flag, to the more recent reckoning over secessionist monuments, The Atlantic has wrestled with how these symbols are perceived, and whether Americans should still preserve them.
Here are selections from past coverage of this ongoing debate.
The Long Life of the Civil War
The History of the Confederate Flag
The Flag's Future After Charleston
The Toppling of Robert E. Lee in New Orleans
The Protests in Charlottesville