Steve Bannon to Speak at ZOA Gala
The former White House adviser and Breitbart chief will speak at the event of an organization whose CEO attacked National Security Adviser H.R. McMaster as anti-Israel.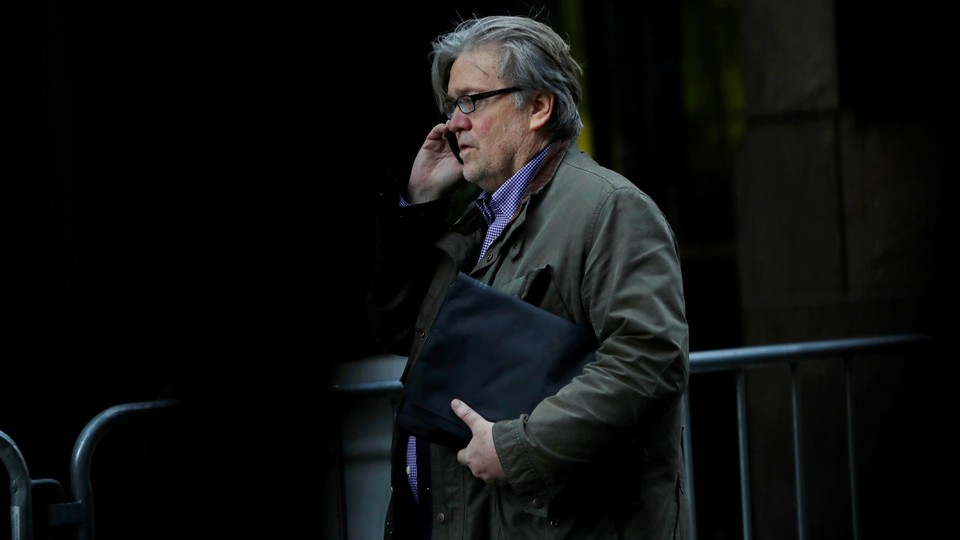 Steve Bannon is scheduled to speak at the Zionist Organization of America dinner in November, his first public appearance on the books since being forced out of the White House earlier this month.
ZOA President Morton Klein confirmed that Bannon is on the lineup to speak at the November 12 event in New York, saying, "All I can tell you is Steve Bannon is going to be at the dinner."
Bannon may introduce ZOA's top donor Sheldon Adelson at the dinner; Klein said "I don't know if he'll be introducing" Adelson but that it's a "special appearance by Steve Bannon."
"Steve is one of the best friends that Israel has had in any administration," said Arthur Schwartz, external political and policy adviser to ZOA. "We're honored that he accepted our invitation."
Bannon was slated to come to last year's ZOA gala, but didn't show up. Klein said he's "pretty sure he's going to come this time" because Bannon is no longer tied down to the campaign or White House grind. Bannon returned to Breitbart News immediately after leaving the White House.
Other guests include Joe Lieberman, U.S. Ambassador to Israel David Friedman, Newsmax CEO Chris Ruddy, and Senator Tom Cotton. Former White House staffer Sebastian Gorka is also invited, he confirmed on Twitter. Klein took a leading role in defending Gorka, a Bannon ally who departed the White House on Friday and wrote a strongly worded resignation letter though the White House said he had not resigned, amid controversy earlier this year over his links to a far-right Hungarian nationalist group.
Klein, whose group represents the hard-right of the Israel debate, played a key role in the attacks against one of Bannon's top rivals in the White House, National Security Adviser H.R. McMaster; Klein had accused McMaster of being anti-Israel.