Trump's Lawyer Apologizes for a Profane Tirade
Marc Kasowitz, the president's personal attorney, responded to a critical email with a series of hostile, obscenity-laced messages.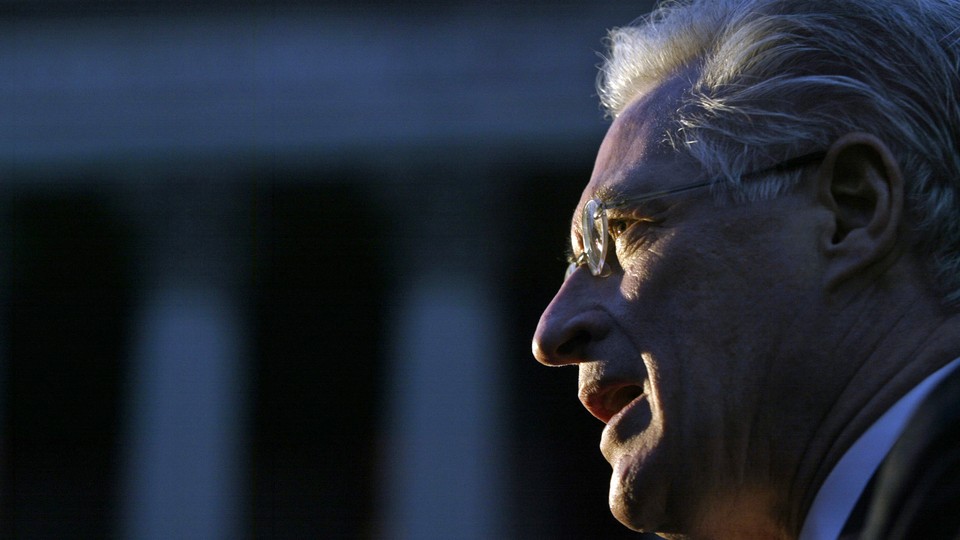 The lead attorney on President Trump's legal team for the Russia investigation says he will apologize to the recipient of several profane and threatening emails published on Thursday by ProPublica.
"Mr. Kasowitz, who is tied up with client matters, said he intends to apologize to the writer of the email referenced in today's ProPublica story," Kasowitz's spokesman Mike Sitrick said in a statement. "While no excuse, the email came at the end of a very long day that at 10 pm was not yet over. 'The person sending that email is entitled to his opinion and I should not have responded in that inappropriate manner,' Mr. Kasowitz said. 'I intend to send him an email stating just that. This is one of those times where one wishes he could reverse the clock, but of course I can't.'"
ProPublica published emails that Kasowitz had sent to a stranger who had sent him a critical email after a separate ProPublica story that alleged that Kasowitz has a history of alcohol abuse, that show Kasowitz threatening the recipient and using obscene language. "Watch your back, bitch," Kasowitz tells the man, as well as calling him a "piece of shit" and saying "I already know where you live, I'm on you."
The outlet's previous story on Kasowitz reported that the lawyer, despite his role representing the president during a high-profile investigation, does not have a security clearance, and cited current and former colleagues outlining Kasowitz's alleged drinking problem.
Kasowitz was retained in May as Trump's lawyer on the Russia case, after the appointment of special counsel Robert Mueller to lead the investigation. He has represented Trump on multiple cases in the past, but his longstanding relationship with the president has not prevented Trump from becoming "disillusioned" with him, The New York Times reported on Tuesday. The Times reported that Kasowitz and his team have also become frustrated with Trump, and with Trump's son-in-law Jared Kushner, whom they regard, in the Times' words, as an "obstacle and a freelancer."
The Kasowitz story is unfolding as Trump and his top aides are in France at the invitation of French president Emmanuel Macron. Kushner and Ivanka Trump, meanwhile, are in Sun Valley, Idaho, at an Allen & Company conference.
The lens of the Russia story has zoomed in on Kushner in the past week after it was revealed that Trump's son, Donald Trump Jr., had a meeting with a Russian lawyer last year that was presented to him as part of a Russian government effort to help the Trump campaign. The other attendees from the campaign were Kushner and Paul Manafort.
A White House spokesperson referred a question about whether Kasowitz will stay on to the legal team's spokesman Mark Corallo, who did not immediately respond to requests for comment.