Trump Asserts 'Complete Power to Pardon' in Saturday Tweetstorm
The president also angrily lashed out at the media and his critics.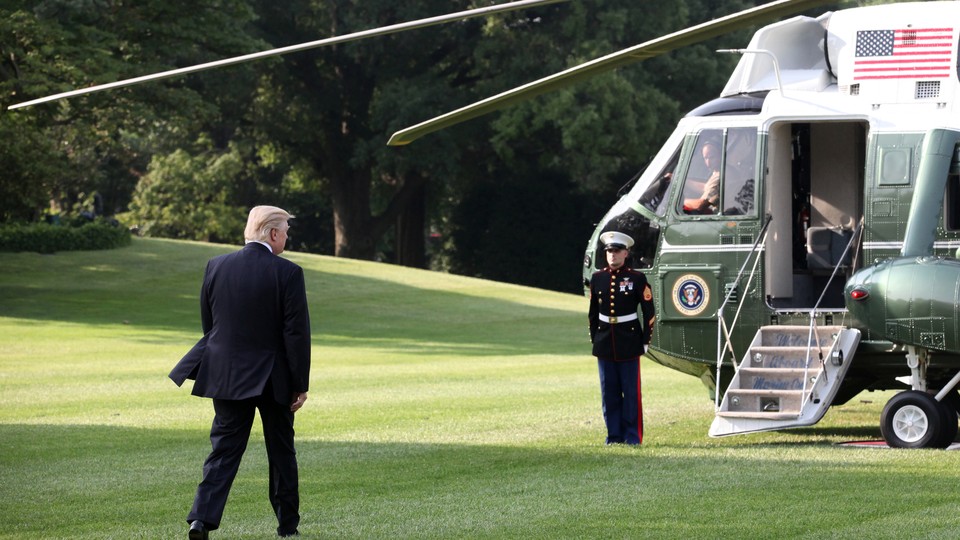 President Trump lashed out at the media in a Saturday morning tweetstorm, insisting his authority to issue pardons is "complete" and expressing frustration over stories that revealed Attorney General Jeff Sessions may have lied about his contacts with Russian officials during the 2016 campaign.
"A new INTELLIGENCE LEAK from the Amazon Washington Post, this time against A.G. Jeff Sessions. These illegal leaks, like Comey's, must stop!" the president tweeted, following up by stating that "While all agree the U. S. President has the complete power to pardon, why think of that when only crime so far is LEAKS against us. FAKE NEWS."
The tacit acknowledgement the president has been thinking about his pardon power in relation to the Russia investigation, and the qualification that no crimes but leaks had been revealed "so far" raised eyebrows among media observers.
Special counsel Robert Mueller is investigating possible collusion between the  2016 Trump campaign and what American intelligence agencies have said was a Russian effort to help Trump win the White House. In recent days, reports have suggested the president is concerned that inquiry could reach associates, family members, and even himself, and as a result has begun looking into whether he could issue prospective pardons—including whether he could grant himself one.
The president also attacked his former Democratic rival Hillary Clinton and former FBI Director James Comey, whom Trump has said he fired over the Russia investigation. Comey later went public alleging that Trump had attempted to pressure him to end a federal investigation into ousted National Security Adviser Michael Flynn, events that prompted Deputy Attorney General Rod Rosenstein to appoint Mueller as special counsel. Sessions had recused himself from the Russia investigation in March because of his role on the Trump campaign and earlier revelations he mischaracterized his contact with Russian officials while testifying under oath before the Senate.
"So many people are asking why isn't the A.G. or Special Council looking at the many Hillary Clinton or Comey crimes. 33,000 e-mails deleted?" Trump tweeted. The president also defended his son Donald Trump Jr., who acknowledged setting up a meeting  at Trump Tower with people he believed were Russian government representatives with compromising information on Clinton. "My son Donald openly gave his e-mails to the media & authorities whereas Crooked Hillary Clinton deleted (& acid washed) her 33,000 e-mails!"
Trump Jr. made the email thread regarding the Trump Tower meeting public after inquiries from The New York Times about its existence.