Trump's Dangerous Incitement of Police Violence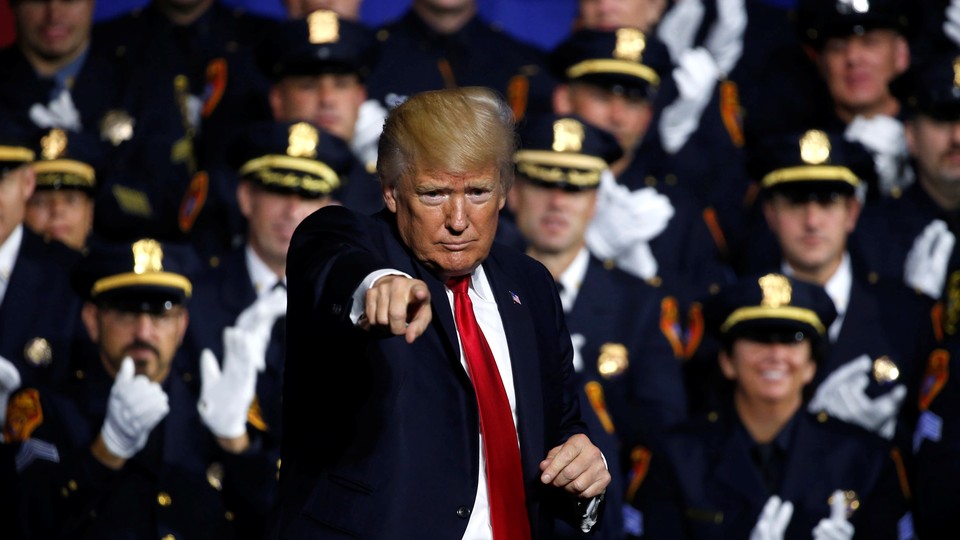 Editor's Note:
This article previously appeared in a different format as part of The Atlantic's Notes section, retired in 2021.
Today the president of the United States openly called on police officers to rough up suspects they were bringing into detention, half-an-hour into a speech in which he described as "animals" gangs of immigrants that were supposedly hunting down and sadistically cutting up "beautiful"  young Americans.
And the uniformed police officers around him, on Long Island, laughed and cheered.
This is not out of character for the "knock the crap out of him!" candidate of the campaign trail, or the "American carnage" man who exercises power.
But it is bad; it is not normal; it should be noticed; and law-enforcement officers and elected officials should point out that this is wrong.