DHS Provides Additional Foreign Worker Visas on 'Made in America' Week
The decision appears to conflict with the president's often-heated rhetoric on immigration.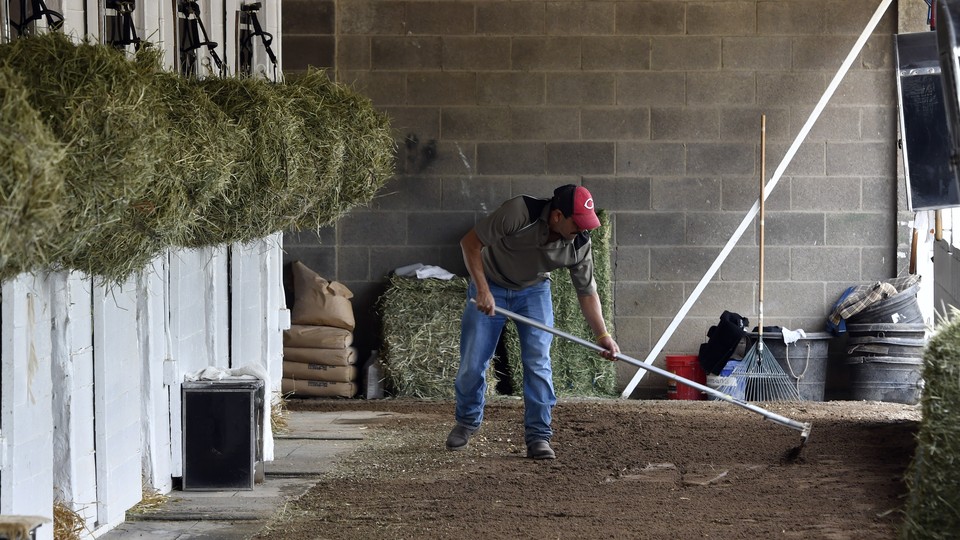 One of the first orders of business of the White House's "Made in America" week is providing companies the opportunity to hire foreign workers under the H-2B visa program.
The Department of Homeland Security announced Monday that it will add 15,000 seasonal visas to fill H-2B non-agricultural jobs. The annual cap, set by Congress, is 66,000. In its statement, the department said that after consulting with Secretary of Labor Alexander Acosta, Secretary John Kelly "determined there are not enough qualified and willing U.S. workers available to perform temporary nonagricultural labor to satisfy the needs of some American businesses in FY 2017."
"Congress gave me the discretionary authority to provide temporary relief to American businesses at risk of significant harm due to a lack of available seasonal workers," Kelly said in the statement. "As a demonstration of the Administration's commitment to supporting American businesses, DHS is providing this one-time increase to the congressionally set annual cap."
The H-2B Temporary Non-Agricultural Worker Program allows U.S. employers to hire from abroad to fill temporary jobs in situations where there are "not enough U.S. workers who are able, willing, qualified, and available to do the temporary work," as explained by U.S. Citizenship and Immigration Services. In order to qualify, businesses must demonstrate that they have exhausted their options. The Department of Labor, for example, requires businesses to place job advertisements on two separate days in an effort to hire domestically. As BuzzFeed News reported in 2015, there is evidence that companies only make cursory efforts to hire Americans simply to fill the requirement so they can go on to hire foreign workers for less pay.
While the program has long been in place, the DHS decision appears counter to Trump's promise to "hire American." In a press call with reporters Monday, senior Homeland Security officials disputed that the move contradicts Trump's campaign promises. "We're talking about American businesses that are at risk of suffering irreparable harm if they don't get additional H-2B workers," one of the officials said. "This does help with American businesses continuing to prosper."
Congress granted the administration permission to increase the number of visas in its spending bill earlier this year. The program has been criticized by advocates for giving way to exploitation and among immigration hardliners who argue that the visa program takes jobs away from American workers.
Donald Trump is familiar with the visas as the head of a business empire. A CNN analysis published in April found that Trump businesses received 1,024 H-2B visas since 2000. "Those visas have gone to Mar-A-Lago, Jupiter Gold Club, Lamington Farm and the Trump National Golf Club for jobs like cooks, waiters and waitresses and housekeepers," the report adds.
During a Republican debate last year, Trump conceded, "As far as the people that I've hired in various parts of Florida during the absolute prime season, like Palm Beach and other locations, you could not get help." He added: "Everybody agrees with me on that. They were part-time jobs. You needed them, or we just might as well close the doors, because you couldn't get help in those hot, hot sections of Florida."
Businesses can start applying for the visas this week.