A Top Rohrabacher Aide Is Ousted After Russia Revelations
Paul Behrends, a controversial staffer associated with the California congressman's pro-Russia stances, was pushed out of his role on a subcommittee after questions were raised about a recent trip to Moscow.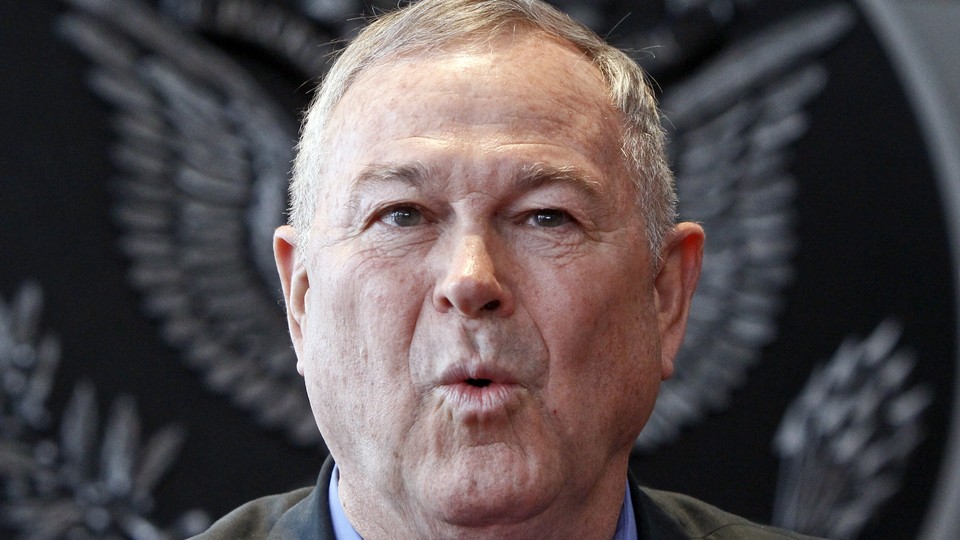 Paul Behrends, a top aide to Representative Dana Rohrabacher, has been ousted from his role as staff director for the House Foreign Affairs subcommittee that Rohrabacher chairs, after stories appeared in the press highlighting his relationships with pro-Russia lobbyists.
"Paul Behrends no longer works at the committee," a House Foreign Affairs Committee spokesperson said on Wednesday evening.
Behrends accompanied Rohrabacher on a 2016 trip to Moscow in which Rohrabacher said he received anti-Magnitsky Act materials from prosecutors. The Magnitsky Act is a 2012 bill that imposes sanctions on Russian officials associated with the 2009 death in prison of  lawyer Sergei Magnitsky, who had been investigating tax fraud. Natalia Veselnitskaya, the Russian attorney and lobbyist who met with Donald Trump Jr. at Trump Tower last year, reportedly brought up the Magintsky Act during the meeting.
Rohrabacher's meeting in Moscow was an object of concern for embassy officials, who had warned the delegation about FSB presence in Moscow—warnings Rohrabacher brushed off.
"Paul Behrends has done a terrific job for me and the committee," Rohrabacher said in a statement on Wednesday. "I have not heard anything to the contrary. I am looking forward to discussing this with the committee leadership. I am sure we will work this out."
Behrends is a controversial figure on the Hill, where he is seen by some who have worked with or around him as egging on Rohrabacher's pro-Russia instincts.
Behrends worked for Rohrabacher in the 1990s before becoming a lobbyist. He rejoined Rohrabacher's office in 2014.
One of the sources with knowledge of the events suggested that Behrends was fired from the committee under pressure from House Foreign Affairs Committee chairman Ed Royce.
There has been tension between Royce and Rohrabacher over Rohrabacher's activities, and Royce scuttled Rohrabacher's plan last year to screen an anti-Magnitsky film in Congress. Royce also nixed Rohrabacher's plan to visit Moscow again earlier this year.
Another  Hill source said there was talk of a "shakeup" on the subcommittee chaired by Rohrabacher.
Behrends did not return requests for comment. Rohrabacher answered his cell phone but referred me to his press secretary, and then hung up.