The Perils of Prediction in the Age of Trump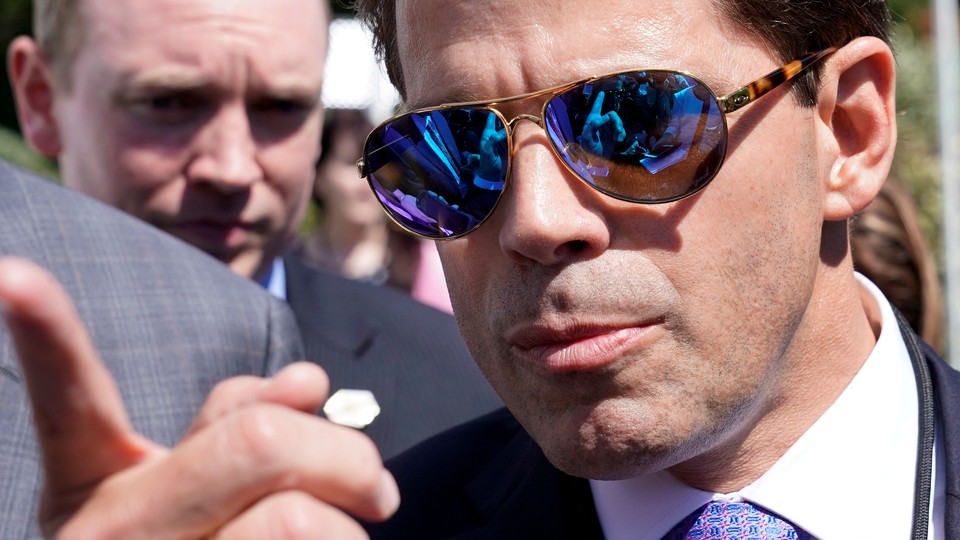 Editor's Note:
This article previously appeared in a different format as part of The Atlantic's Notes section, retired in 2021.
More than two years ago, soon after Donald Trump entered the presidential race, I noted online that no one like him—with no political, military, judicial, or public-service experience, with no known expertise on policy matters, with a trail of financial and personal complications—had ever before become president. Therefore, I said, it wasn't going to happen this time.
Quite obviously that was wrong. Penitent and determined to learn from my errors, I've avoided any predictions involving Trump and his circles ever since.
But a few days ago, I edged back into the danger zone, after my very first look of the just-named White House communications director, Anthony Scaramucci, on TV. Via the ever-perilous medium of Twitter, I observed that he seemed more at ease on camera than Sean Spicer ever had, and less committed to flat-Earth stonewalling denials than Kellyanne Conway or Sarah Huckabee Sanders. Maybe his smooth-schmoozy approach would be what the Trump team needed? Maybe the press should get ready to be handled by a pro?
Ooops. That looks wrong, too. Scaramucci's half-hour live call-in to Chris Cuomo on CNN's New Day this morning was unlike anything ever witnessed from other political "communicators," and not in a good way. Among its charms is one David Graham quickly noted: Scaramucci's off-hand reference to his relationship with Reince Priebus as being "like brothers" — as in "Cain and Abel." I'm not quite sure which role—Cain as killer, or Abel as victim—Scaramucci thought looked better for him.
The whole thing, embedded below, is riveting, in a "Darwin Awards" or demolition-derby way. Congrats to Chris Cuomo for keeping his cool. I'd predict that your jaw will drop further, the longer you watch and listen—but that would violate my newly reinforced commitment to avoid any forecast whatsoever about Donald Trump and his team. Still, give it a look.