The Atlantic Politics & Policy Daily: Sean Voyage
Sean Spicer resigned as White House press secretary.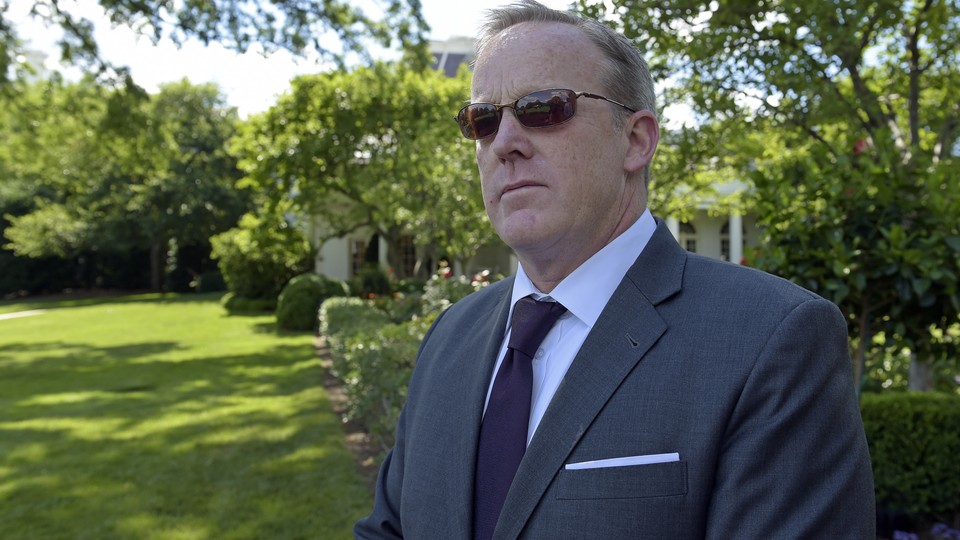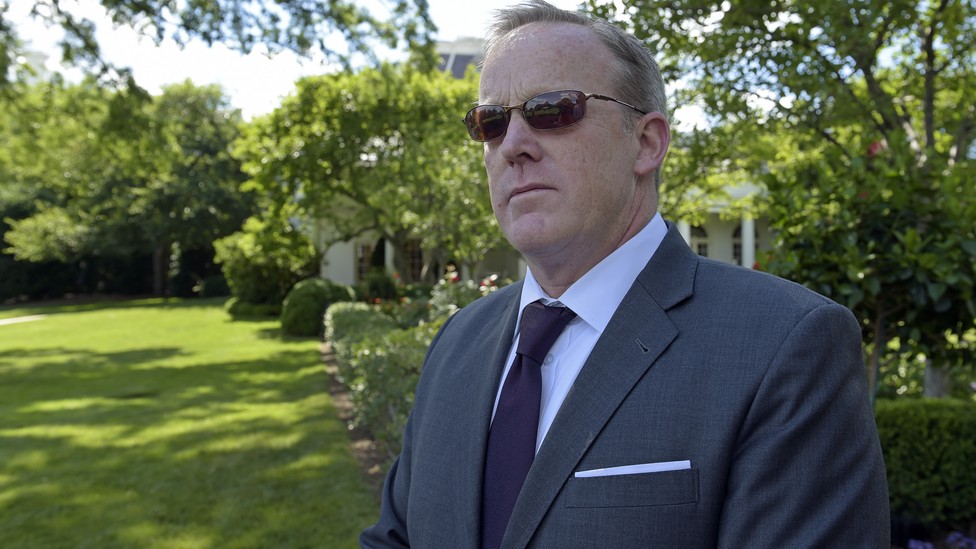 Today in 5 Lines
President Trump appointed former Wall Street financier Anthony Scaramucci as the administration's new communications director. Sean Spicer, who was reportedly opposed to the appointment, promptly resigned as White House press secretary. During a White House press briefing, Scaramucci announced that Sarah Huckabee Sanders would be promoted to press secretary. CNN reports that former National-Security Adviser Susan Rice met privately with the Senate Intelligence Committee as part of the panel's investigation into Russian interference in the 2016 U.S. election. The State Department said it will ban U.S. citizens from traveling to North Korea starting next month.
---
Today on The Atlantic
Follow stories throughout the day with our Politics & Policy portal.
---
Snapshot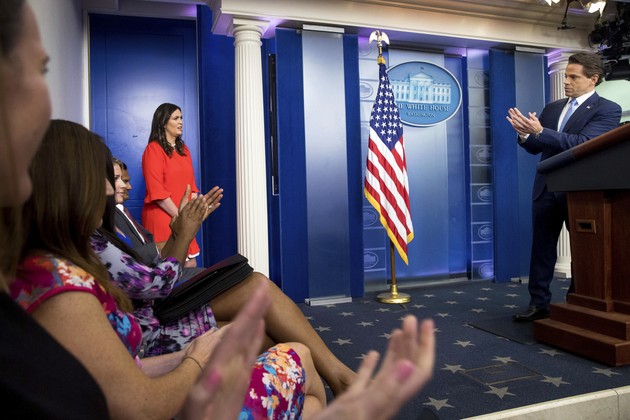 ---
What We're Reading
Investigating the Investigators: The New York Times reports that President Trump's aides are "scouring the professional and political backgrounds of investigators hired by the special counsel" Robert Mueller to find information that would discredit the investigation. (Michael S. Schmidt, Maggie Haberman, and Matt Apuzzo)
Where's Bannon?: During the presidential campaign, Time dubbed Steve Bannon "The Great Manipulator." But in the last few weeks, the White House chief strategist has reportedly put himself in a "self-imposed exile" in order to save his job. (Eliana Johnson and Annie Karni, Politico)
America's Evolving Sanctions Against Russia: The latest set of sanctions against Russia, passed by an overwhelming majority in the Senate, would broaden current measures. But questions remain as to how effective sanctions against the country really are. (Greg Myre, NPR)
A Sign of Things to Come: "A majority is a terrible thing to waste," writes Rich Lowry, but, when it comes to health-care reform, "Republicans are giving every indication that is exactly what they might do." (National Review)
How to Speak to Trump: The most effective way to communicate with the president is through leisurely conversation, with lots of references to him. (Mike Allen, Axios)
---
Visualized
'Is Trumpism the New Conservatism?': In this short video, McKay Coppins lays out the parallels between the conservative movement launched by Arizona Senator Barry Goldwater in 1964 and Donald Trump's takeover of the Republican Party. (The Atlantic)
---
Question of the Week
This week marked America's sixth-month Trumpiversary, so we asked you to share your thoughts on his performance so far. Here's what you said:
As far as successes go, reader H. Thomas Blum from Georgia would add Trump's "effective pressure on other countries to increase their support of NATO," to the list. He also suggested that "Trump just may bring about a more productive economic and anti-ISIS relationship with Russia." But at this point, Blum says, the negatives still outweigh the positives.
According to Kristine Engren from New York, those negatives are many: "He has severely damaged confidence in the media. He has removed the U.S. from its former trusted leadership position internationally." Luis A. Ruiz pointed out that Trump "has succeeded in undoing President Obama's legacy, especially environmental and climate regulations. Everything else has been a failure, other than [nominating] Judge Gorsuch to the Supreme Court."
Finally, Pat B. from Pennsylvania writes that Trump hasn't succeeded in anything—mainly because it's unclear what his goals are: "After six months, I still have no idea what he believes in or wants to accomplish."
Thanks to everyone who submitted responses, and stay tuned for next week's Question of the Week.
-Written by Elaine Godfrey (@elainejgodfrey)