The Atlantic Politics & Policy Daily: A Room With a Few
Rinat Akhmetshin, a Russian-American lobbyist, said he attended the June 2016 meeting with Donald Trump Jr.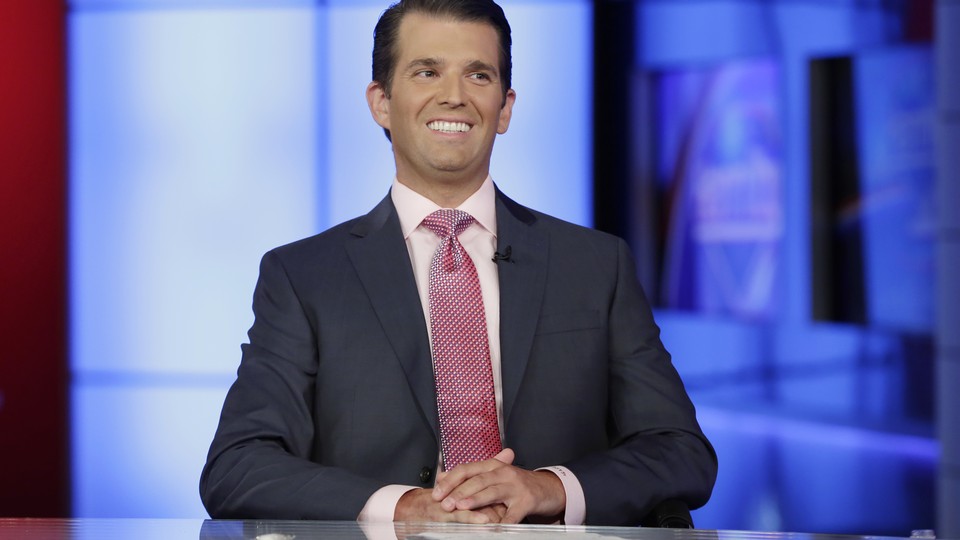 Today in 5 Lines
Rinat Akhmetshin, a Russian-American lobbyist, said he attended the June 2016 meeting with Donald Trump Jr. Yahoo News reports that Jamie Gorelick, a lawyer representing Jared Kushner in the Russia probe, will hand over her responsibilities to Abbe Lowell, another criminal-defense lawyer. Ty Cobb, a veteran criminal defense lawyer, will reportedly join the White House legal team to handle issues related to the Russia investigation. Attorney General Jeff Sessions said the Justice Department will appeal a federal district court decision that allows grandparents and other close relatives of U.S. residents to enter the United States. The Pentagon announced that U.S. forces killed Abu Sayed, the leader of ISIS' Afghanistan branch, this week.
---
Today on The Atlantic
Follow stories throughout the day with our Politics & Policy portal.
---
Snapshot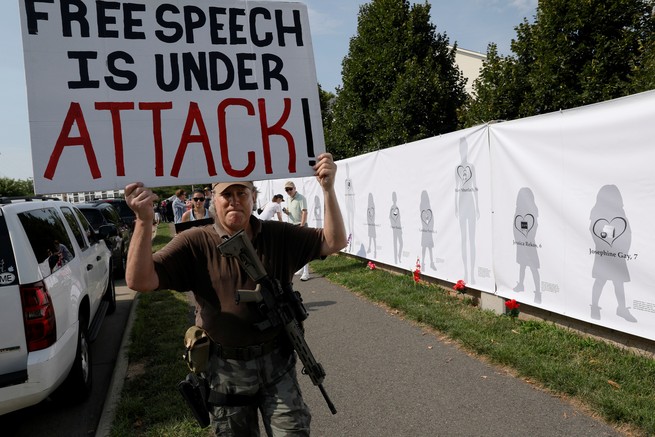 ---
What We're Reading
Best Year Yet: President Trump has warned that the Affordable Care Act is on the verge of collapse. But for the first time ever, it seems that Obamacare markets are on a path to profitability. (Paul Demko, Politico)
Inside Ivanka Inc.: While the first daughter has pledged to improve the lives of working women, The Washington Post reports that Ivanka Trump's company "lags behind many in the apparel industry when it comes to monitoring the treatment of the largely female workforce employed in factories around the world."
The Problem With Ben Sasse: The Nebraska Republican has made a name for himself by advocating for good-faith discourse in politics. But now, he stands out "by doing nothing of substance as the things he says he believes in are thrown in a garbage can by his own party." (Ben Mathis-Lilley, Slate)
Everybody Calm Down: Climate-change alarmism is becoming more hysterical, argues Jonah Goldberg: "[Humans] solve problems, and I think we'll solve climate change too." (National Review)
Mr. Tick Tick: Benjamin Wittes, a fellow at the Brookings Institution and cofounder of the Lawfare blog, has become famous in D.C.—and on Twitter—for his opposition to the Trump administration and his friendship with former FBI Director James Comey. (Simon van Zuylen-Wood, New York)
---
Visualized
Why Can't They Agree?: These nine charts outline which Senate Republicans are opposed to the new health-care bill—and why. (Ryan Struyk, CNN)
---
Question of the Week
Last week, The New York Times' Jennifer Steinhauer discovered that, when senators aren't busy on Capitol Hill, they're dabbling in hobbies ranging from beekeeping to ruck marching. So this week, we asked what hobbies you would make time for if you were a senator. Here's what you said:
John A. Wertman said he'd play duplicate bridge: "It forces you to apply your mind to something outside of partisan politics."
Lonna Gardiner said she'd become fluent in American Sign Language, and encourage others to, as well:
"My husband and I took ASL courses at night school when we were around 30 years old just for something interesting to do. We learned that the hearing-impaired community is comprised of wonderfully delightful people from all walks of life, yet they are routinely cut off from the hearing community."
Finally, Susan Peeples said she'd find time to bake bread: "There is nothing so fundamentally satisfying as nurturing simple ingredients into something as pleasing and welcome as fresh aromatic goodness."
She even attached a photo of some of that fresh-baked goodness: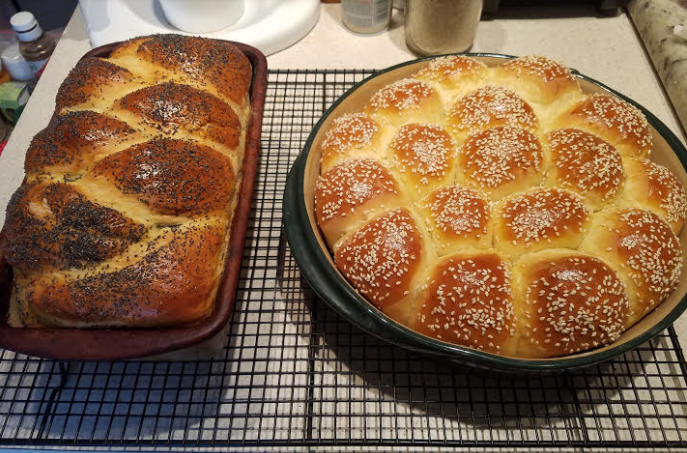 Thanks to everyone who submitted responses, and stay tuned for next week's Question of the Week.
-Written by Elaine Godfrey (@elainejgodfrey)