The Atlantic Politics & Policy Daily: Notre Don
During a joint press conference with French President Emmanuel Macron in Paris, President Trump touted the "very good" relationship between the U.S. and France.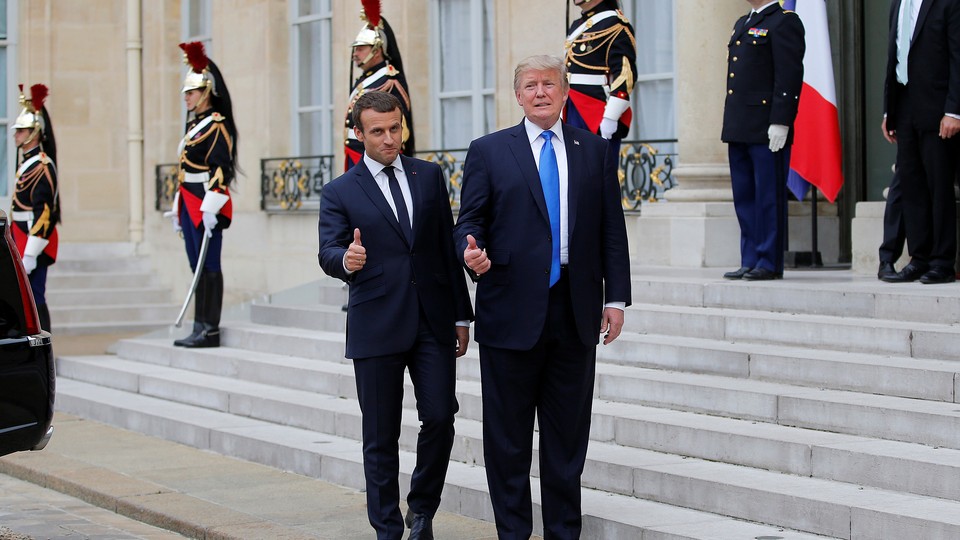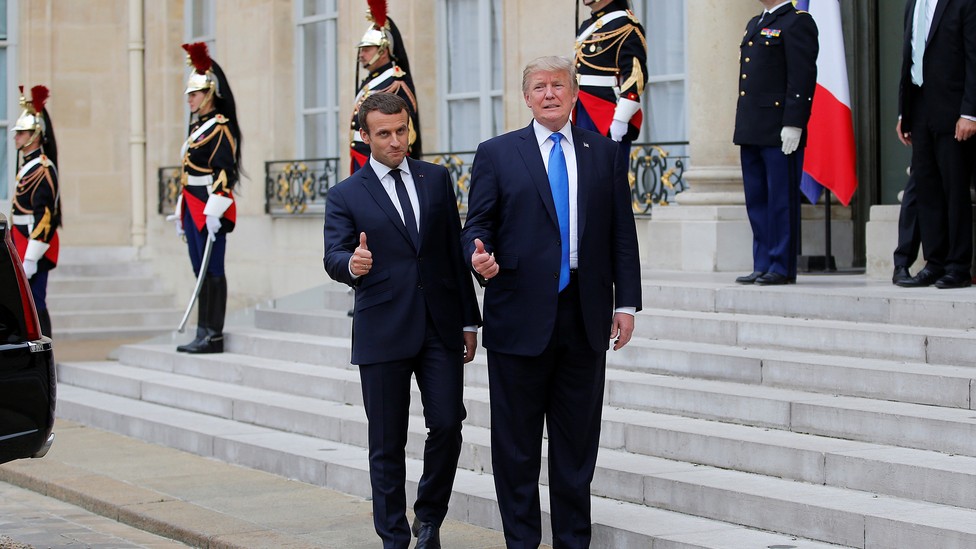 Today in 5 Lines
Senate Republicans unveiled a revised version of their health-care bill, which includes more money to fight the opioid epidemic, as well as more funds to keep costs lower for consumers. At least two Republican senators, Susan Collins of Maine and Rand Paul of Kentucky, said they still won't support the bill. During a joint press conference with French President Emmanuel Macron in Paris, President Trump touted the "very good" relationship between the U.S. and France. Attorney General Jeff Sessions announced charges against 412 people for participating in a health-care scam totaling some $1.3 billion in false billings. Senate Judiciary Committee Chairman Chuck Grassley said the committee will ask Donald Trump Jr. to testify before the panel.
---
Today on The Atlantic
What's in the Revised Health-Care Bill? Republicans spent the last few weeks tweaking the legislation after at least 10 senators voiced their opposition to it. Russell Berman explains how the updated bill has something for everyone—but maybe not enough for anyone.

'The Troublemaker': When Molly Ball texted Donald Trump Jr. to ask how he was doing on Wednesday, in light of the recent scandal, Trump Jr. replied with "Fantastic" and a "laughing crying" emoji.

Rock the Vote: On Wednesday, the musician Kid Rock hinted at a 2018 Senate run. He might be well positioned to succeed in politics, writes David A. Graham, because "a man who can write a song interpolating both 'Sweet Home Alabama' and 'Werewolves of London' should be able to appeal to both rural partiers and snarky urbanites."
Follow stories throughout the day with our Politics & Policy portal.
---
Snapshot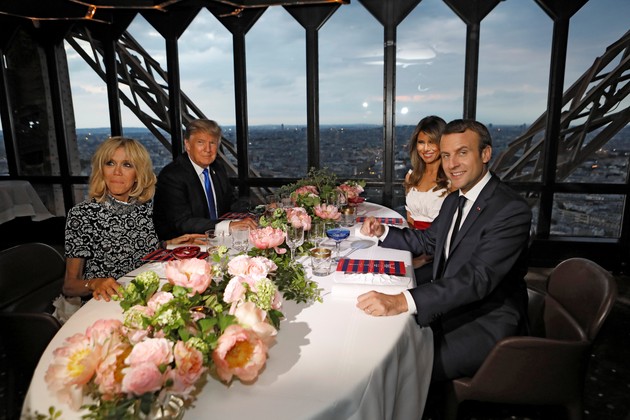 ---
What We're Reading
'Many People Would Have Held That Meeting': In an interview with Reuters, President Trump defended his son for meeting with a Russian lawyer last year and offered more detail on his own conversation with Russian President Vladimir Putin. (Steve Holland)
Macron's Victory: President Trump's visit to Paris is a win for French President Emmanuel Macron because he will have brought the American president to celebrate "the three revolutionary values that Trump flouts day in and day out: liberty, equality and fraternity." (Jon Ward and Olivier Knox, Yahoo News)
Cracking Down on Immigration: Politico reports that the White House is working with two GOP senators to craft a bill that would dramatically reduce legal immigration. (Eliana Johnson and Josh Dawsey)
A Tipping Point: Just because Donald Trump Jr. met with a Russian lawyer doesn't mean he committed treason, argues Bloomberg's Eli Lake. But it "puts the lie to Team Trump's longtime defense in the brewing scandal: no contact, no collusion."
Trump's Mysterious Friend: During a press conference on Thursday, President Trump was asked a question about "Jim," a friend he often referenced on the campaign trail. Here's how Trump has used anecdotes about Jim to make a point about immigration. (Vivian Salama, AP)
---
Visualized
Unpresidented: President Trump argues that banks are overregulated and says he wants to repeal Dodd-Frank. In this short video, Gillian B. White explains what, exactly, Dodd-Frank is—and why Trump wants it gone. (Daniel Lombroso, Alice Roth, Jackie Lay, The Atlantic)
What's the Best Way to Fight Climate Change?: Take a guess, and find out what method could slash 89.7 gigatons of greenhouse-gas emissions by 2050. (Lisa Friedman, The New York Times)
---
Question of the Week
The New York Times' Jennifer Steinhauer interviewed a handful of lawmakers to find out what they do when they're not busy legislating: During her free time, Iowa Senator Joni Ernst enjoys ruck marching, Maine's Angus King is an amateur photographer, and North Dakota Senator Heidi Heitkamp is a certified pilates instructor.
If you were a senator, what hobbies would you make time for?
Send your answers to hello@theatlantic.com and our favorites will be featured in Friday's Politics & Policy Daily.
-Written by Elaine Godfrey (@elainejgodfrey)