The Atlantic Politics & Policy Daily: Shaub's Over
Walter Shaub, the director of the Office of Government Ethics who has criticized the Trump administration repeatedly, announced he will resign before the end of his term.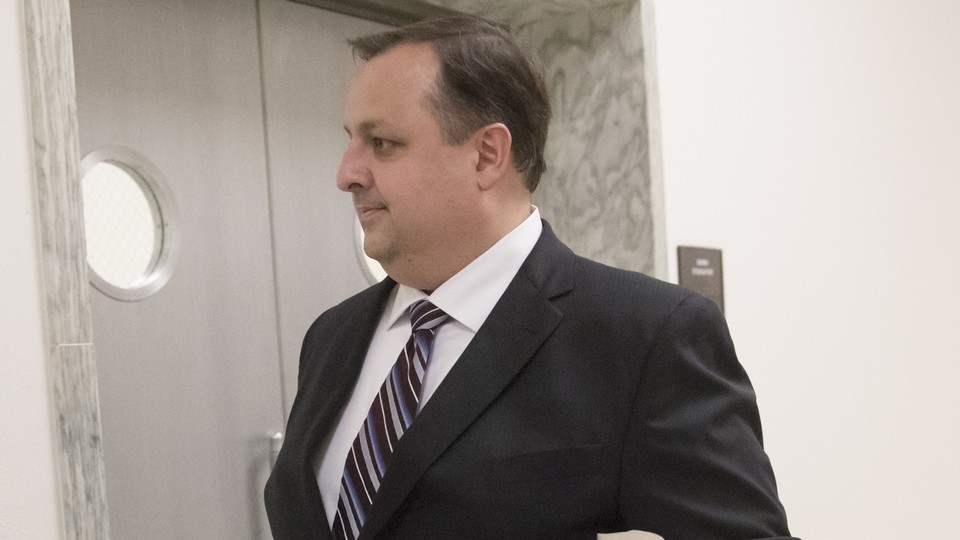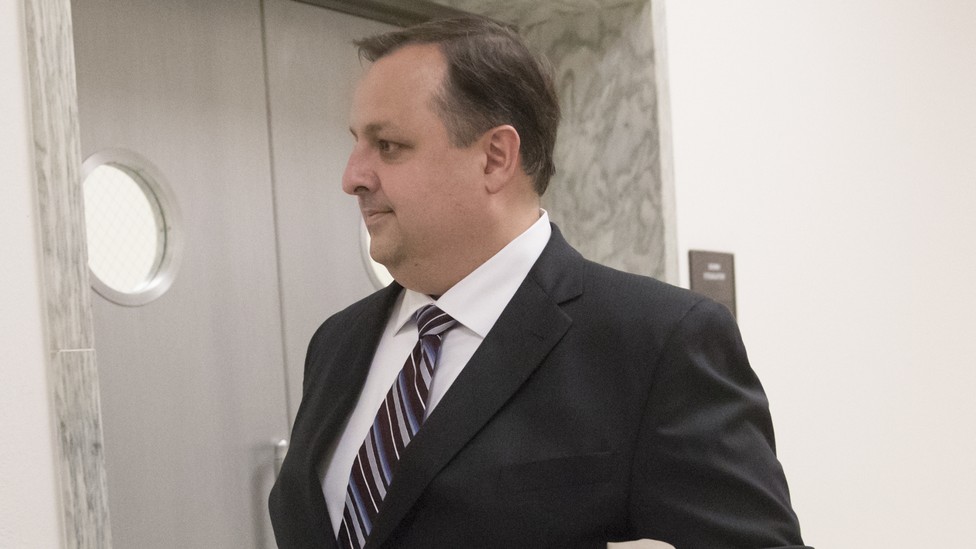 Today in 5 Lines
During a joint news conference with Polish President Andrzej Duda in Warsaw, President Trump said he's considering a "pretty severe" response to North Korea's recent missile tests. When questioned about Russian interference in the U.S. presidential election, Trump said he thinks other countries could also be to blame, adding "nobody really knows." Attorneys general from 18 states filed a lawsuit against Education Secretary Betsy DeVos, accusing her of illegally suspending student-loan regulations. Walter Shaub, the director of the Office of Government Ethics who has criticized the Trump administration repeatedly, announced he will resign before the end of his term. Majority Leader Mitch McConnell suggested that if the Republican effort to repeal the Affordable Care Act fails, the Senate might have to push for a partial bill that would address health-insurance markets.
---
Today on The Atlantic
Will the 'Trump 10' Pay a Price?: Ten Democratic senators from states that voted for Donald Trump in 2016 are up for reelection next year. And they're hoping that opposing Trump's agenda will help them win. (Ronald Brownstein)

Eye on the Prize: Liberal activists are struggling to keep the nation's attention on the Republican health-care plan amid the barrage of news surrounding North Korea and President Trump's twitter feed. (Clare Foran)

A Roadmap for Defeating Trump: Two decades ago, philosopher Richard Rorty predicted the rise of Donald Trump. Conor Friedersdorf argues that the 2018 midterms may hinge on whether liberals heed Rorty's advice.
Follow stories throughout the day with our Politics & Policy portal.
---
Snapshot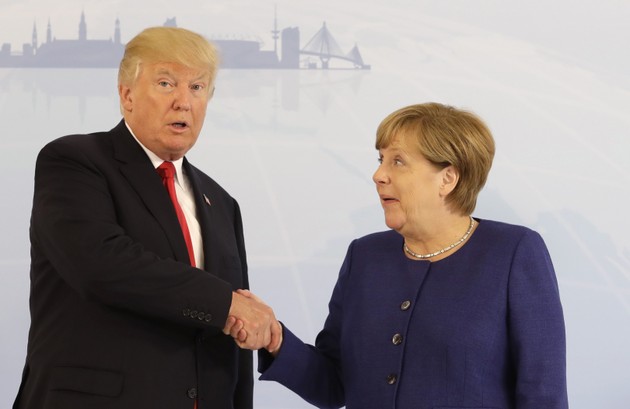 ---
What We're Reading
Hand It Over: The Presidential Advisory Commission on Election Integrity has requested voter data from all 50 states. Here's what the government can get from your voter file—and why some states have expressed concern. (Tal Kopan, CNN)
Staffing Up: In the White House, President Trump's aides are building their own mini empires made up of their own assistants and press people. "There is no trust in the current structure to defend everyone equally," said one White House official. (Tara Palmeri, Politico)
Two Truths and a Lie: The mainstream media often refers to President Trump's inaccurate statements as lies. But, argues Jacob Sullman, "it's not a lie if the president believes it." (Reason)
'I'm a Prosecutor': Kamala Harris, a California senator with "a lawyerly aversion to 'false choices'" and "an affection for the rapper Too Short," hasn't expressed plans to run for president. But she hasn't ruled them out either. (Matt Flegenheimer, The New York Times)
What Is One America News?: The tiny network is one of Trump's favorites—and understandably so: OAN's owner encouraged Trump's bid for the presidency and has minimized coverage of the troubles plaguing him in office. (Marc Fisher, The Washington Post)
---
Visualized
'What Is North Korea Trying to Hit?': These maps from The Washington Post highlight potential targets that would be in range of the country's missiles. (Bonnie Berkowitz, Laris Karklis, and Tim Meko)
---
Question of the Week
Lawmakers are back home during this week's holiday recess. Some Republican senators are expected to hold town halls and hear from constituents, some of whom are likely to express grievances over the health-care debate.
If provided the opportunity, what would you ask your senator?
Send your answers to hello@theatlantic.com and our favorites will be featured in Friday's Politics & Policy Daily.
-Written by Elaine Godfrey (@elainejgodfrey)