The Atlantic Politics & Policy Daily: Once More Unto the Beach
New Jersey Governor Chris Christie was pictured on a public beach that was among those closed over the weekend by the government shutdown.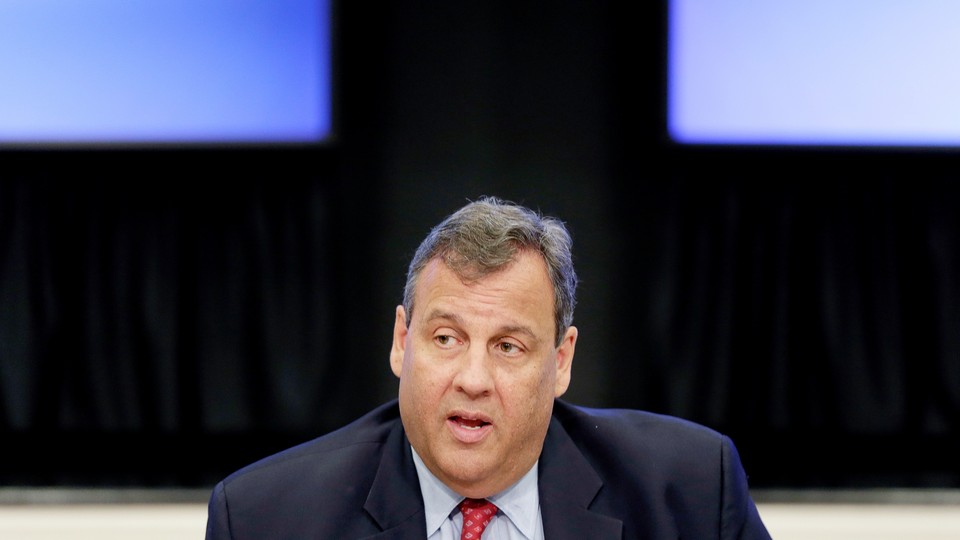 Today in 5 Lines
In a tweet, President Trump offered help to a terminally ill infant in the United Kingdom who has been at the center of a legal battle. Trump is expected to meet with German Chancellor Angela Merkel this week, according to a German government spokesperson. Lieutenant Governor Kim Guadagno blasted New Jersey Governor Chris Christie after images emerged of him and his family lounging on a public beach that had been among those closed by the government shutdown. Republican Representative Ann Wagner said that she will not be running for the Senate in Missouri and will instead seek re-election to her House seat. Maryland Attorney General Brian Frosh called the Trump administration's request for voter data "repugnant," joining other states who have rejected the request.
---
Today on The Atlantic
America's Conundrum: Ahead of the Fourth of July, David Frum reflects on the question of American exceptionalism—and how it's changed over time.

Already Reddit: Over the weekend, President Trump posted a meme on Twitter that appears to have originally surfaced on Reddit. It's the latest case of Trump's Twitter feed adopting content from the message board, raising the question: Why is he so drawn to Reddit? (David A. Graham)

Agree to Disagree: Senator James Lankford urges Americans to find unity after last month's shooting at a congressional baseball practice. "Unity and respect do not require watered-down policy positions and weakness," he writes.
Follow stories throughout the day with our Politics & Policy portal.
---
Snapshot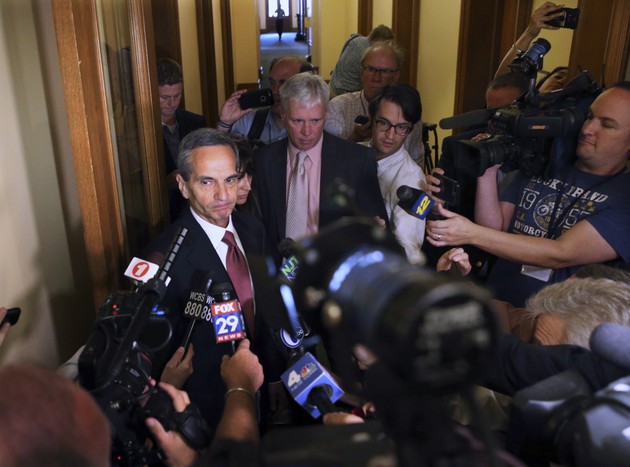 ---
What We're Reading
You've Got a Friend in Me: Marie Brenner chronicles the relationship between lawyer Roy Cohn and Donald Trump. "Seeing Trump and Cohn enter a room together had a hint of vaudeville," she writes. (Vanity Fair)
'I Got Scared of What's Happening There': The Trump administration's crackdown on illegal immigration in the United States is discouraging some Central Americans to journey to the United States. (Kirk Semple, The New York Times)
Courting Sandoval: Nevada Governor Brian Sandoval has suddenly become a key figure in the GOP's fight to repeal and replace Obamacare—and his relationship with Senator Dean Heller is the reason why. "At the end of the day, it comes down to Sandoval," one Republican aide said. (Rachana Pradhan and Jennifer Haberkorn, Politico)
Saved by Trump: President Trump's frequent attacks on the media, argues Jonathan S. Tobin, are a service to outlets that have long tried to hide their biases: "The notion that Trump's media enemies are fighting for objectivity is a farce." (National Review)
Shrug Emoji: New Jersey Governor Chris Christie received backlash after a photographer caught him and his family sunbathing on a state-owned beach that had been closed amid a statewide government shutdown. He did not, however, get a tan. (Amy B. Wang, The Washington Post)
---
Visualized
Wish List: Senate Majority Leader Mitch McConnell still has to shore up support for the GOP's new health-care plan. Here's a breakdown of what Republican senators want in the bill. (Dylan Scott, Vox)
---
Question of the Week
Lawmakers are back home during this week's holiday recess. Some Republican senators are expected to hold town halls and hear from constituents, some of whom are likely to express grievances over the health-care debate.
If provided the opportunity, what would you ask your senator?
Send your answers to hello@theatlantic.com and our favorites will be featured in Friday's Politics & Policy Daily.
-Written by Priscilla Alvarez (@priscialva)