House GOP Budget Plan Cuts Medicare and Social Security
The spending proposal is likely to receive pushback from Republicans wary of cutting into popular entitlement programs.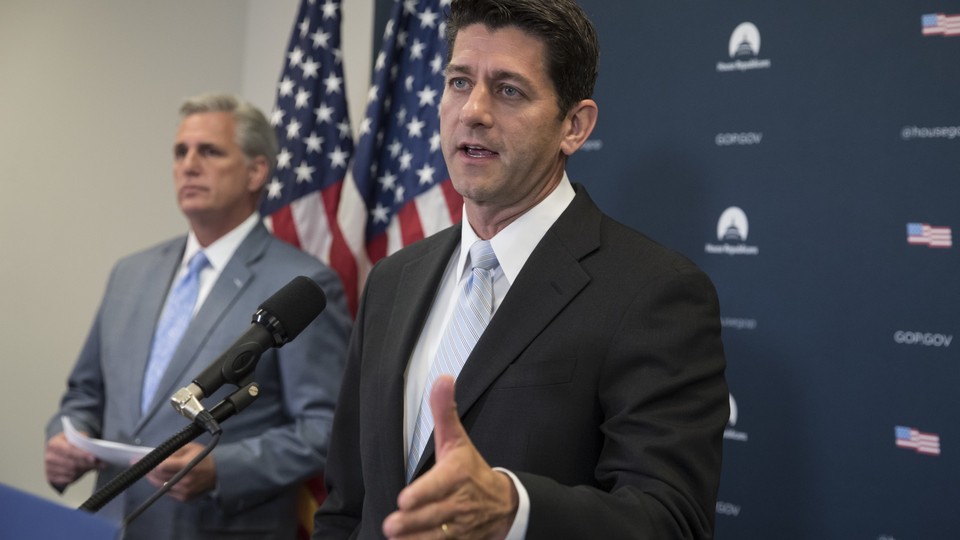 On Tuesday, House Republicans released a 2018 budget plan that would make cuts to Medicare and Social Security, despite President Trump's campaign pledge to keep those entitlement programs intact.
The proposal calls for more than $200 billion in cuts to mandatory programs. It also serves "as a vehicle for changing taxes," CNN reports, which is "the primary legislative focus of the 2018 budget."
"In past years, our proposals had little chance of becoming a reality because we faced a Democratic White House," said House Budget Committee Chairman Diane Black in a statement. "But now with a Republican Congress and a Republican administration, now is the time to put forward a governing document with real solutions to address our biggest challenges."
The spending plan will likely face hurdles within the Republican Party: While it may alleviate concerns from deficit hawks and fiscal conservatives, it may also receive pushback from moderate Republicans for the entitlement cuts.
Those reductions drew approval from the president's budget director, Mick Mulvaney, who previously served on the House Budget Committee. "It is a bold effort that follows the leadership of President Trump in making America great again," he said. "Critically, this budget lays a pathway for Congress to pass, and President Trump to sign, pro-growth tax reform into law."
Mulvaney has conceded that his stance on entitlement programs diverges from Trump's purported views. During his confirmation hearings, Mulvaney defended his support for raising the eligibility age for Social Security to 70 years old and said he continues to back means-testing for Medicare. While the president's budget this year didn't cut Medicare or Social Security's core retirement benefits, it did include cuts to Social Security's supplemental-income and disability programs.
Whether the House proposal could pass remains unclear. Members of the conservative Freedom Caucus have been pushing for more cuts, and moderates are raising concerns over the $200 billion in mandatory spending reductions. Republicans may face more pressure to pass the proposal after the Senate health-care bill fell through late Monday night.
The House Budget Committee is scheduled to mark up the budget plan on Wednesday.