Trump Ditches His Promise to 'Terminate' DACA
The president had repeatedly pledged to end the Obama-era program shielding undocumented immigrants who came to the United States as children from deportation.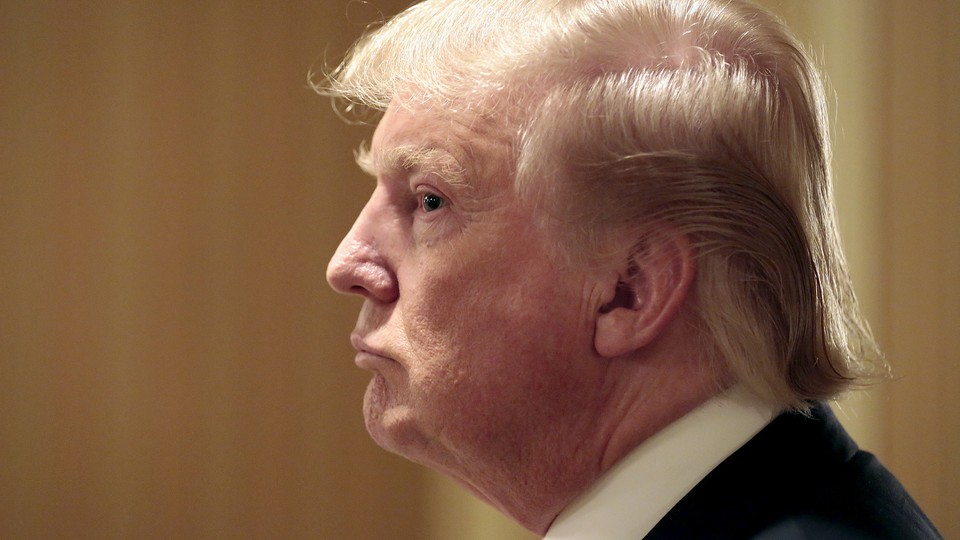 Donald Trump will keep the Obama-era program in place that shielded millions of undocumented immigrants who came to the United States as children from deportation, contrary to his repeated pledges on the campaign trail to roll back the program.
The Department of Homeland Security, in guidance posted Thursday night, said recipients of the Deferred Action for Childhood Arrivals program, otherwise known as DACA, "will continue to be eligible" for renewal, adding that "no work permits will be terminated prior to their current expiration dates."
The news also comes as Department of Homeland Security Secretary John Kelly announced the rolling back of the Deferred Action for Parents of Americans and Lawful Permanent Residents, an Obama-era program known as DAPA designed to shield the undocumented parents of U.S. citizens and others from deportation.
Rolling back DAPA was largely a symbolic step—the program had never been implemented due to litigation. The back-to-back moves, however, offer some clarity on the administration's stance on Obama programs that have long been a point of contention between immigration advocates and immigration restrictionists.
Trump said on the campaign trail that he would "immediately terminate" DACA. After his election, though, he appeared to waver on that position, telling ABC's David Muir in an interview that recipients "shouldn't be very worried." He added: "I do have a big heart. We're going to take care of everybody… But I will tell you, we're looking at this, the whole immigration situation, we're looking at it with great heart."
According to the Pew Research Center, more than 750,000 undocumented immigrants "have received work permits and deportation relief" through DACA. The group includes immigrants who came to the United States before the age of 16. For some time, it was unclear how the administration intended to address recipients. Then, earlier this month, the U.S. Citizenship and Immigration Services released figures showing that the administration was still granting work permits under the program.
News that the program will continue has been welcomed by advocates of more liberal immigration rules. "This is a big victory for Dreamers amid months of draconian and meanspirited immigration enforcement policy," David Leopold, an immigration lawyer, told The New York Times. "The preservation of DACA is a tribute to the strength of the Dreamer movement and an acknowledgment — at least in part — by the Department of Homeland Security that it should not be targeting undocumented immigrants who have strong ties to their communities and have abided by the law."
But the decision simultaneously puts the administration at odds with many immigration restrictionists, a crucial bloc of Trump supporters, who have expressed frustrations over the administration's delay in addressing the program. "If continuing DACA in some form were part of a strategy, it would be totally defendable," said Mark Krikorian, the executive director of the Center for Immigration Studies, which favors reduced immigration, adding that "there's no excuse for giving out new work permits who don't have them already."
The Trump administration has cracked down on illegal immigration since the president took office. Notably, Trump expanded the number of undocumented immigrants who are eligible for deportation. But for now, it appears that DACA recipients will not be part of that group.
---
Related Videos