The Scandal Is What's Already Known
There are many questions that James Comey may answer in his Senate testimony, but the broad outlines of Trump's conduct are clear.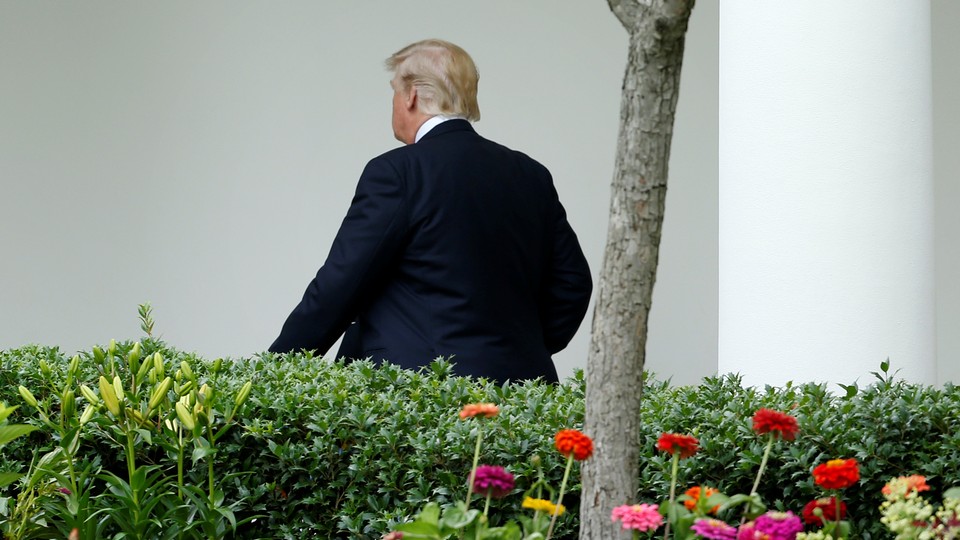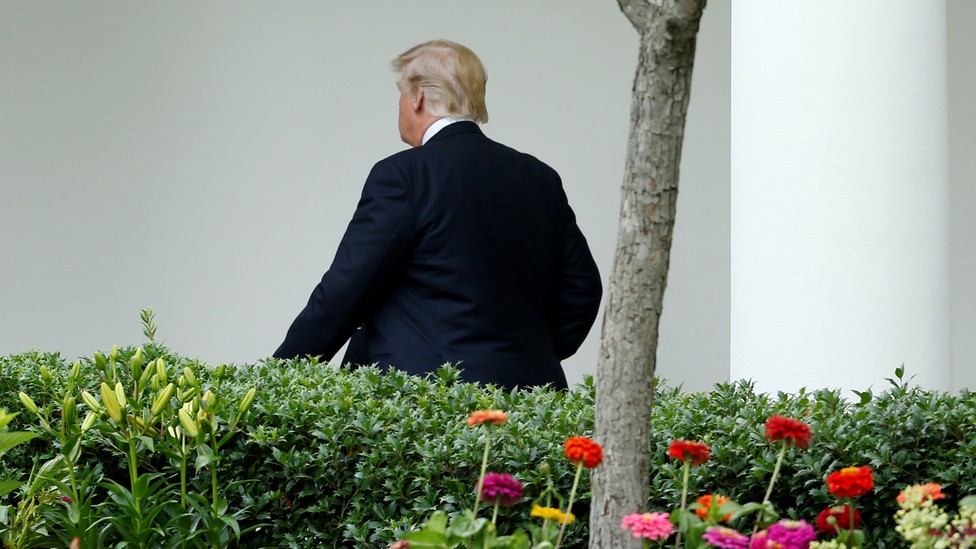 "Many secrets; no mysteries."
That phrase (coined by Luigi Barzini if you're keeping score) has been the key to understanding the connection between President Trump and Russia from the start. It unlocks the matter even more crisply after today. Between former FBI Director James Comey's advance-released testimony—and the agonizing non-testimony of the director of the National Security Agency and the director of national intelligence—the essentials of the story have come even more clearly into view than before.
It is asserted on one side, and not denied on the other, that Trump repeatedly asked his intelligence chiefs to shut down the FBI inquiry into the Russian connections of Michael Flynn, Trump's most important national security adviser through the 2016 campaign and the presidential transition. Exactly why Trump so assiduously protected Flynn remains uncertain. Exactly which (if any) of Flynn's actions so desperately needed protecting likewise can only be guessed. But it's hard to make innocent explanations look credible.
What happens next?
For some conservatives, the immediate priority will be the work of rationalization.
While the conversations were arguably inappropriate, James Comey did confirm that Trump was not personally the target of an FBI investigation. Really, this is practically an exoneration.  
If Comey felt so pressured, why didn't he do anything or tell somebody about it?
Isn't there something girly about writing all this down instead of throwing a punch like a man?
(The Fox News talking-head Greg Gutfeld pioneered that last line of attack back in May. )
The main discussion will bog down into lawyerly explications: How much interference with an investigation must there be to rise to the level of obstruction? How much communication between associates of the Trump campaign and Russia, to qualify as collusion? How hot the gun to qualify as "smoking"?
The details must of course be worked out, the story fully explored. The vast industry that exists to fabricate dishonest doubts will not soon cease work—but the public mind will gradually absorb the truth of what has happened here. The director of the FBI was fired by the president while pursuing an investigation into something his associates may have done. What the something was, we cannot yet clearly see. But we can smell it.