The Atlantic Politics & Policy Daily: Cyber Bully Pulpit
On Twitter, President Trump criticized Morning Joe host Mika Brzezinski, alleging that during a visit to Mar-a-Lago "she was bleeding badly from a face-lift."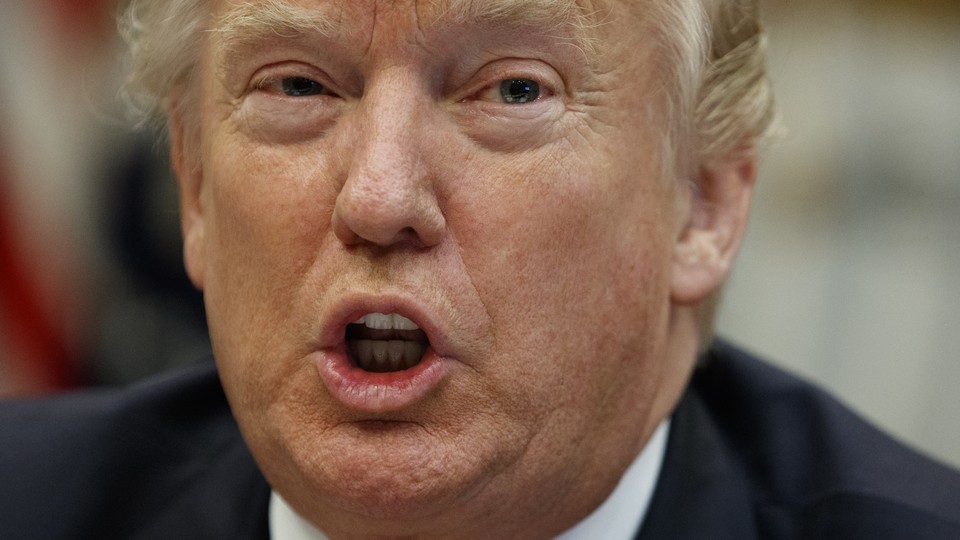 Today in 5 Lines
President Trump's travel ban will go into effect at 8 p.m. ET, with new guidelines restricting travelers who don't have a "bona fide relationship" with a person or entity in the United States. On Twitter, Trump criticized Morning Joe host Mika Brzezinski, alleging that during a visit to Mar-a-Lago "she was bleeding badly from a face-lift." Several Republican lawmakers, including House Speaker Paul Ryan, condemned the comments. As part of ongoing negotiations on health care, Senate Republicans said they were considering maintaining one Obamacare tax on wealthy Americans in order to free up more funding to fight the opioid epidemic. Iraqi Prime Minister Haider al-Abadi declared an end to the ISIS caliphate after Iraqi forces captured a historic mosque in Mosul.
---
Today on The Atlantic
Blood Feud: In recent years, American pop culture has attempted to destigmatize the association between women and bleeding. Donald Trump, writes Megan Garber, appears to have missed that memo.

How to Prevent More Russian Interference: In order to protect American democracy from foreign actors, John P. Carlin, the former assistant attorney general for national security, argues that the country needs a dead man's switch.

No Presumption of Innocence: A new study from the Georgetown Law Center on Poverty and Inequality found that adults view black girls as less childlike than their white peers, contributing "to a false narrative that black youths' transgressions are intentional and malicious." (Adrienne Green)
Follow stories throughout the day with our Politics & Policy portal.
---
Snapshot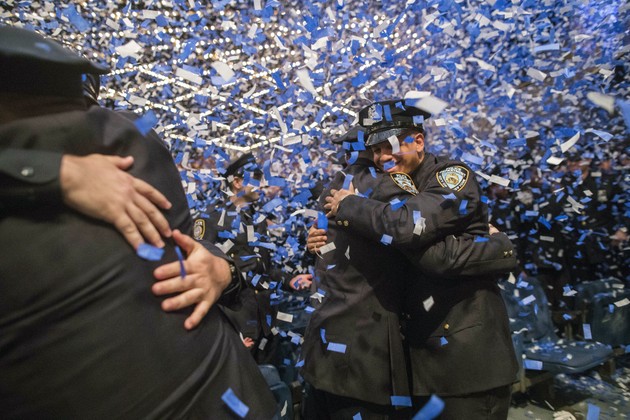 ---
What We're Reading
What's the Big Idea?: Texas Senator Ted Cruz has an idea that could unite his conservative colleagues around the GOP health-care bill. Here's how it works. (Dylan Scott, Vox)
His Old Kentucky Home: In the home state of Majority Leader Mitch McConnell, nearly one-third of residents receive coverage under Medicaid—and many are "fearful and flummoxed by the health-care drama on Capitol Hill." (Sheryl Gay Stolberg, The New York Times)
Give and Take?: The Guardian reports that President Trump has asked his team to prepare "deliverables" to offer Russian President Vladimir Putin during their planned meeting next week. (Julian Borger)
'Governor of Trump's America': Iowa's new acting governor, Kim Reynolds, has been training for the role since 2010. But before Reynolds can officially claim the post, she's got to win next year's general election. (Tim Alberta, Politico)
Pay Up: Pedro Figueroa-Zarceno, an undocumented immigrant from El Salvador, sued the city of San Francisco for allegedly violating its "sanctuary city" policy. Now, he might receive a settlement of $190,000. (Joe Vazquez, CBS)
---
Visualized
More Expensive for Older Americans: These graphs show how the annual cost of health insurance will change in 2026 if the new Republican health-care plan becomes law. (Haeyoun Park and Margot Sanger-Katz, The New York Times)
---
Question of the Week
On July 4, 2008, former President George W. Bush presided over a naturalization ceremony at Thomas Jefferson's Monticello plantation in Virginia. Eight years later, former President Barack Obama gave a speech honoring military families after a performance by artists Kendrick Lamar and Janelle Monáe.
If you were president, how would you celebrate Independence Day?
Send your answers to hello@theatlantic.com and our favorites will be featured in Friday's Politics & Policy Daily.
-Written by Elaine Godfrey (@elainejgodfrey)