The Atlantic Politics & Policy Daily: A Faceossoff in Georgia
Georgians head to the polls to vote in a special election between Democrat Jon Ossoff and Republican Karen Handel.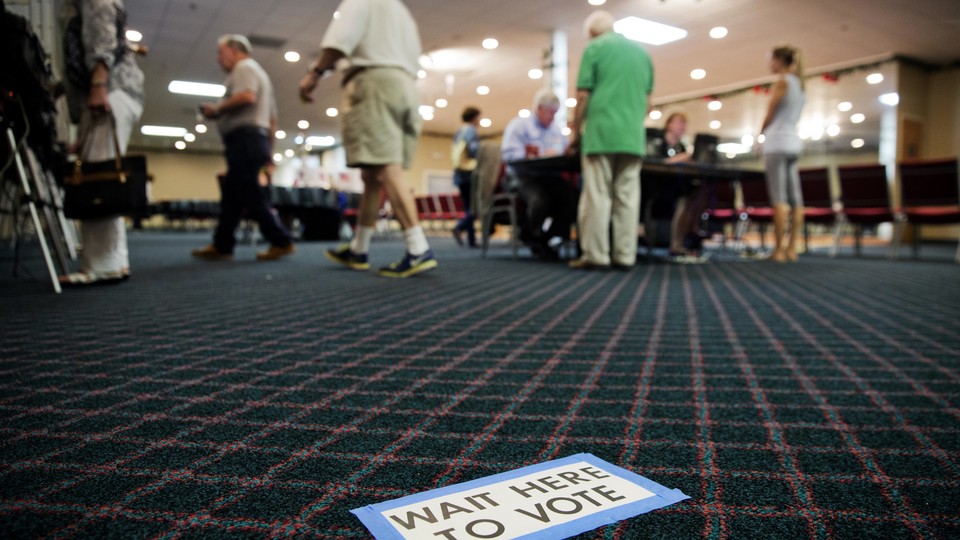 Today in 5 Lines
Voters head to the polls in Georgia and South Carolina to fill House seats vacated by congressmen who joined the Trump administration. White House Press Secretary Sean Spicer said he has not talked with President Trump about whether he believes Russia interfered in the 2016 election. Trump called the death of Otto Warmbier, the American student who was recently freed by North Korea after being detained for over a year, "a disgrace." Trump said on Twitter that he appreciates China trying to help the U.S. resolve tensions with North Korea, but it "has not worked out." Authorities in Minnesota released squad-car footage of Officer Jeronimo Yanez fatally shooting black motorist Philando Castile during a traffic stop.
---
Today on The Atlantic
Where Have All the Cameras Gone?: The White House's daily press briefings are becoming less frequent and are often being held off-camera. Asked for an explanation, White House chief strategist Steve Bannon said, "Sean got fatter." (Rosie Gray)

Riding the 2018 Wave: Chicago Mayor Rahm Emanuel and Bruce Reed, the former chief of staff to Vice President Joe Biden, explain what Democrats need to do to take back Congress in 2018.

A Shifting Platform: A few years ago, Democrats were much more critical and questioning of immigration, writes Peter Beinart. "If the right has grown more nationalistic," he notes, "the left has grown less so."
Follow stories throughout the day with our Politics & Policy portal.
---
Snapshot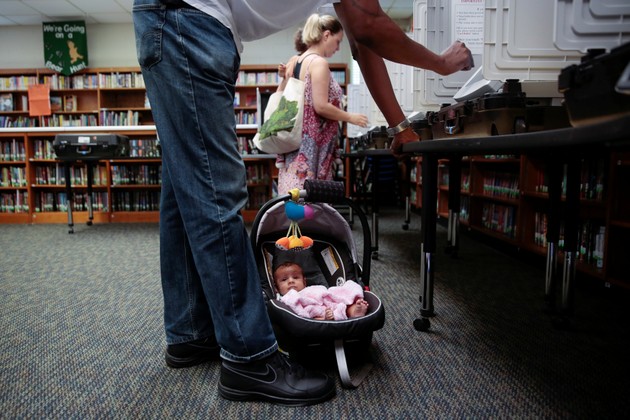 ---
What We're Reading
Holder 2020?: Yahoo News reports that former U.S. Attorney General Eric Holder is working on becoming a key figure in the anti-Trump resistance—and mulling his own bid for the presidency. (Andrew Romano)
'Let's Not Get Ahead of Ourselves': David Brooks argues that those overhyping the investigation into possible collusion between the Trump campaign and Russian officials "deserve some of the blame for an administration and government too distracted to do its job." (The New York Times)
The Local Is National: Tuesday's special election in Georgia offers a lesson for Americans who will soon be voting in local races around the country: Treat them "like a referendum not only on President Trump, but on the national Democratic and Republican parties." (Paul Waldman, The Week)
Will They or Won't They?: Dylan Scott outlines three ways that Senate Republicans could pass their health-care proposal—and four reasons they might fail. (Vox)
Not Sorry: Democrats have criticized Green Party presidential candidate Jill Stein for being a spoiler in the 2016 presidential election, and indirectly helping Donald Trump become president. But Stein has no regrets. (Ben Schreckinger, Politico)
---
Visualized
Do They Have the Votes?: Republicans could try to pass their health-care bill in the Senate as early as next week. These graphics show who supports the bill—and who wants to see changes. (Wilson Andrews and Haeyoun Park, The New York Times)
---
Question of the Week
Since early June, Representative Mark Meadows, the chairman of the House Freedom Caucus, has been calling for Congress to cancel its summer recess in order to pass a few key items on the GOP agenda, like health care and tax reform. But lawmakers are reluctant to give up their summer breaks, partly because the recess gives them time to meet with their constituents back in their home states.
Do you think lawmakers should go on recess or stick around to focus on working through their agenda? And why?
Send your answers to hello@theatlantic.com and our favorites will be featured in Friday's Politics & Policy Daily.
-Written by Elaine Godfrey (@elainejgodfrey)