The Atlantic Politics & Policy Daily: Slow Jam the Senate
Democrats will begin using parliamentary tactics to disrupt Senate proceedings in response to Republicans' secrecy in drafting a new health-care proposal.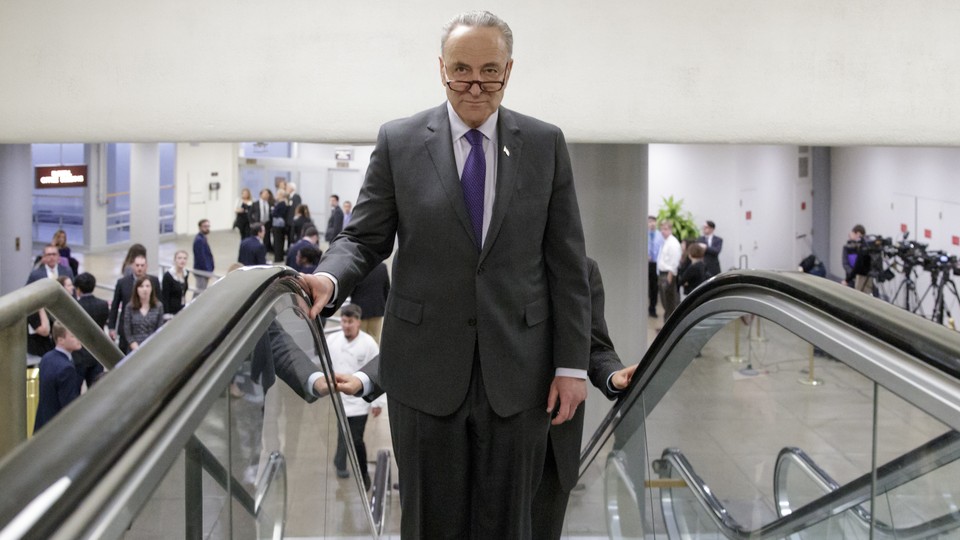 Today in 5 Lines
The Supreme Court will consider whether partisan gerrymandering violates the Constitution. Democrats will begin using parliamentary tactics to disrupt Senate proceedings as part of an effort to push back against Republicans' secrecy in drafting a new health-care proposal. The Metropolitan Police arrested a man in connection with the attack on a crowd of worshippers near a mosque in London early Monday. The State Department issued a statement condemning the attack. Otto Warmbier, the University of Virginia student released last week after being detained in North Korea for over a year, has died.
---
Today on The Atlantic
'Is It Safe for Me to Go Pray?': The murder of a 17-year-old Muslim woman in Virginia and an attack on a group of Muslims who had been attending evening prayers at a mosque in London  have members of the Muslim community devastated and afraid. (Emma Green)

It Comes Down to Kennedy: The Supreme Court will take up a case that could have nationwide ramifications on election law—and Justice Anthony Kennedy is expected to have a critical role in it. (Richard L. Hasen)

Four Bad Options: In our July/August cover story, Mark Bowden lays out four broad strategic options the United States has for dealing with North Korea and its growing nuclear capabilities.
Follow stories throughout the day with our Politics & Policy portal.
---
Snapshot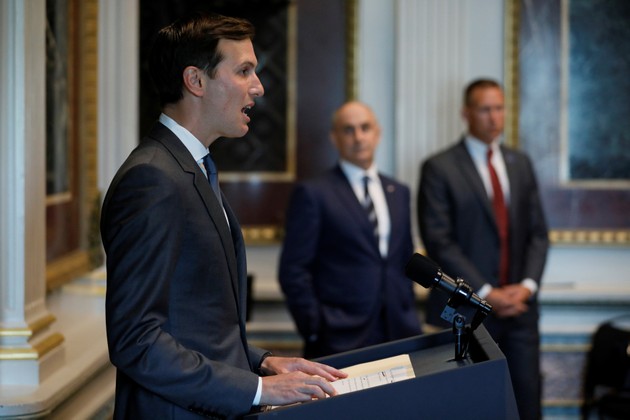 ---
What We're Reading
All Eyes on Georgia: If Democratic candidate Jon Ossoff wins the special election in Georgia's sixth congressional district on Tuesday, it could serve as a model for Democrats on how to win back the House. (Alex Roarty, McClatchy)
Goodbye Spicer?: Politico reports that White House Press Secretary Sean Spicer is searching for someone to replace him. (Tara Palmeri)
What If Trump Fires Mueller?: Lawmakers and pundits alike have suggested that firing the special counsel would be political suicide for the president, but Bill Scher explains why it might not backfire on him. (RealClearPolitics)
How to Handle Russia: BuzzFeed reports that Secretary of State Rex Tillerson has crafted a three-point guide for the Trump administration on navigating the U.S.-Russia relationship. (John Hudson)
An Activist From Texas: In an interview with Vogue, Planned Parenthood President Cecile Richards describes her first job as a labor organizer, and assesses the early days of the Trump administration: "It's been a very tough four months for women." (Jonathan Van Meter)
---
Visualized
'Mapping the Threat of North Korea': These maps show the country's missile capabilities and key military sites. (The Atlantic)
---
Question of the Week
Since early June, Representative Mark Meadows, the chairman of the House Freedom Caucus, has been calling for Congress to cancel its summer recess in order to pass a few key items on the GOP agenda, like health care and tax reform. But lawmakers are reluctant to give up their summer breaks, partly because the recess gives them time to meet with their constituents back in their home states.
Do you think lawmakers should go on recess or stick around to focus on working through their agenda? And why?
Send your answers to hello@theatlantic.com and our favorites will be featured in Friday's Politics & Policy Daily.
-Written by Elaine Godfrey (@elainejgodfrey)