The Atlantic Politics & Policy Daily: A League of Their Own
The annual congressional baseball game will kick off at 7:05 p.m. ET at Nationals Stadium.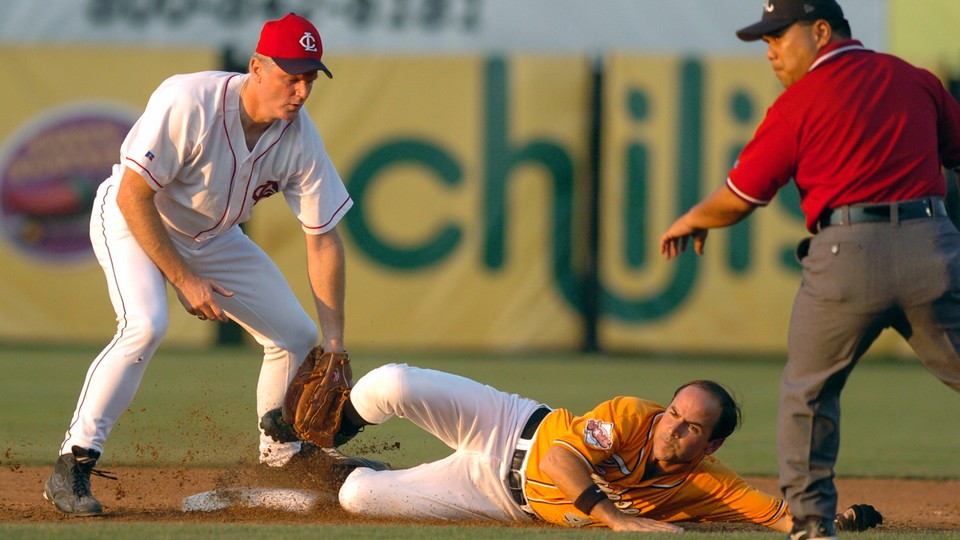 Today in 5 Lines
House Majority Whip Steve Scalise, who underwent his third surgery Thursday, remains in critical condition, a day after being shot at a congressional baseball practice in Alexandria, Virginia. The annual congressional baseball game will kick off at 7:05 p.m. ET at Nationals Stadium. The Washington Post reports that Vice President Mike Pence has hired outside legal counsel to help with the investigation into possible collusion between President Trump's campaign and Russia. The Senate voted to instate new sanctions on Iran and Russia. Authorities in Washington, D.C. filed criminal charges against 12 members of Turkish President Recep Tayyip Erdogan's security team for attacking protesters in May.
---
Today on The Atlantic
A Memo to Trump: President Trump has approached the presidency just as he ran his businesses—"as a 19th-century style entity, built around its proprietor." And while that might've worked for his business empire, it's not a successful strategy for running the country. (Yoni Appelbaum)

A Risky Strategy: Congressional Republicans, preparing for the upcoming midterm elections, are focused on appeasing their narrow base. But that tactic could end up costing them their majority in 2018—and maybe the presidency in 2020. (Ronald Brownstein)

McMullin's War: McKay Coppins chronicles the rise of Evan McMullin, the Utah native and former presidential candidate who's become the GOP's leading dissident.
Follow stories throughout the day with our Politics & Policy portal.
---
Snapshot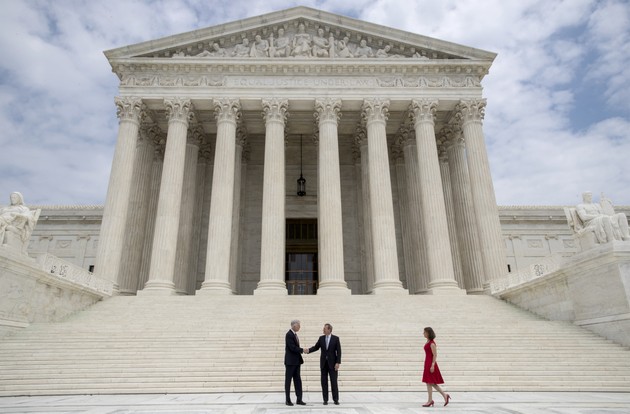 ---
What We're Reading
The Investigation Gets Personal: The Washington Post reports that Special Counsel Robert Mueller is interviewing intelligence officials "as part of a widening probe that now includes an examination of whether President Trump attempted to obstruct justice."
Who Likes the AHCA?: Red-state senators are hoping their constituents will support the new GOP health-care proposal. But in fact, not a single state backs the legislation. (Christopher Warshaw and David Broockman, The New York Times)
The Gun Debate: Marc Cooper explains how gun control became such a deeply polarized issue—and what both liberals and NRA supporters get wrong. (The American Conservative)
'Dental Refugees': Americans who can't afford dental work in the United States are traveling to Los Algodones, Mexico, where they can receive dental care at a fraction of the price. (John Stanton, BuzzFeed)
The Rachel Maddow Interview: Rolling Stone spoke with the wonky MSNBC anchor about her sociological study of the Republican Party—and how she's approaching the Trump administration. (Janet Reitman)
'The Indigenous American Berserk': Bret Stephens argues that Wednesday's shooting at a congressional baseball practice shouldn't be blamed on anti-Trump rhetoric—just as the 2011 shooting of Representative Gabby Giffords can't be blamed on the Tea Party. (The New York Times)
---
Visualized
'The Platinum Patients': Check out this interactive graphic to see how a small segment of the U.S. population accounts for over 50 percent of health-care expenditures in the country. (Andrew McGill)
---
Question of the Week
June is "National Soul Food Month." The cuisine, writes author Adrian Miller, "has long been the foundation for home cooking in the White House." President Ronald Reagan was a big fan of fried chicken, President John Tyler apparently used to serve hog jowl and turnip greens to his friends, and former First Lady Michelle Obama planted soul-food greens in the White House garden to eat for most of the year.
If you were president, what dish—soul food or otherwise—would you request from the White House chef? And why?
Send your answers to hello@theatlantic.com and our favorites will be featured in Friday's Politics & Policy Daily.
-Written by Elaine Godfrey (@elainejgodfrey)