The Atlantic Politics & Policy Daily: Spoiler Alert
In his opening statement before the Senate Intelligence Committee on Thursday, former FBI Director James Comey is expected to say President Trump asked for his "loyalty."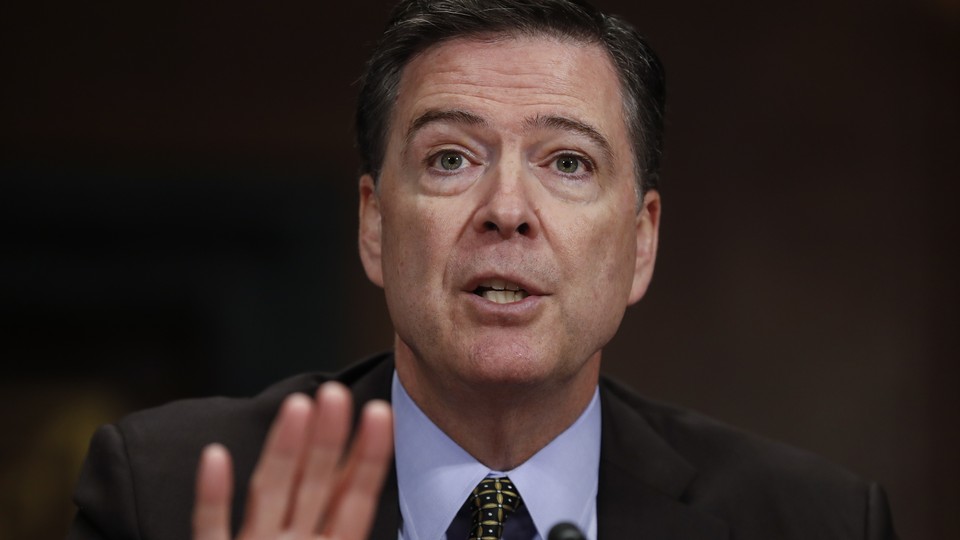 Today in 5 Lines
In his opening statement before the Senate Intelligence Committee on Thursday, former FBI Director James Comey is expected to say President Trump asked for his "loyalty." A day ahead of his testimony, lawmakers on the Senate panel heard from intelligence officials who declined to divulge information about their interactions with the president regarding the Russia investigation. Trump named Christopher Wray as his pick to serve as the director of the FBI. During a speech in Cincinnati, Trump touted his infrastructure plan and Republican efforts to repeal and replace Obamacare. At least 12 people were killed in an attack on Iran's Parliament building.
---
Today on The Atlantic
'I Need Loyalty, I Expect Loyalty': The Senate Intelligence Committee posted former FBI Director James Comey's opening statement ahead of his testimony on Thursday. Here it is, annotated.

'Duty to Correct': Former FBI Director James Comey's desire to correct the record might have cost Hillary Clinton the presidential election. But now, writes Yoni Appelbaum, his corrections contradict the president.

Meet Roger Severino: Emma Green interviewed the devout, conservative head of the Office for Civil Rights, whose leadership could shape the future of abortion and contraception access, as well as LGBT rights.
Follow stories throughout the day with our Politics & Policy portal.
---
Snapshot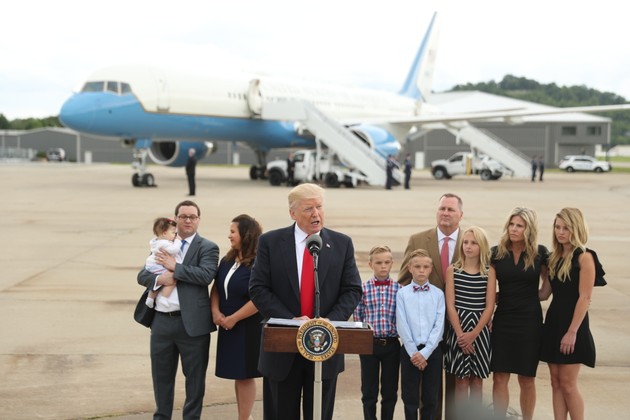 ---
What We're Reading
Who Is Christopher Wray?: President Trump's pick for FBI director is a Yale Law School graduate who worked in the Justice Department under former President George W. Bush, and represented New Jersey Governor Chris Christie during the "Bridgegate" investigation. (Laura Jarrett, CNN)
Will Comey's Testimony Matter?: The Week's Edward Morrissey argues that it "depends on whether he can overcome his massive credibility problem."
Watch This Space: Many members of Donald Trump's family have played an outsized role in his political activity, and Trump's daughter-in-law, Lara, is no exception: She's already taking up his 2020 reelection effort. (Katie Glueck, McClatchy)
Invasive Species: In the Trump era, the U.S. Capitol grounds have become overrun with journalists. One reporter noted, "We are one tripped senator away from losing our access." (Elise Viebeck and Ben Terris, The Washington Post)
Fear of Commitment?: These are the 27 words President Trump didn't say during his address at the NATO headquarters in Brussels. (Susan Glasser, Politico)
---
Visualized
Green Energy in Red States: These graphics show that states under Republican leadership are leading the way in the switch to clean energy. (Justin Gillis and Nadja Popovich, The New York Times)
---
Question of the Week
Former FBI Director James Comey is scheduled to testify before the Senate Intelligence Committee on Thursday, as part of the panel's probe into possible collusion between Donald Trump's presidential campaign and Russian officials. It'll be the first time the public will hear from Comey since Trump abruptly fired him on May 9.
If you were a lawmaker on the committee, what would you ask the former FBI director?
Send your answers to hello@theatlantic.com and our favorites will be featured in Thursday's Politics & Policy Daily.
-Written by Elaine Godfrey (@elainejgodfrey)