The Atlantic Politics & Policy Daily: Luck Be a Comey
President Trump said he wishes former FBI Director James Comey "good luck" ahead of his testimony.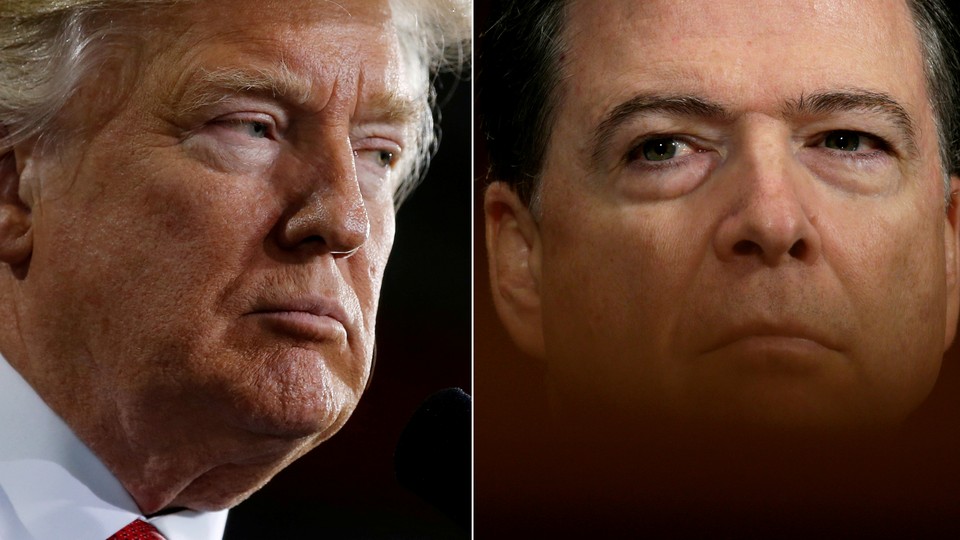 Today in 5 Lines
President Trump said he wishes former FBI Director James Comey "good luck" ahead of his testimony before the Senate Intelligence Committee on Thursday. In a series of tweets, Trump took credit for Saudi Arabia's decision to sever ties with Qatar, an important U.S. ally. Virginia Senator Mark Warner said the extent of Russia's interference in the U.S. presidential election "is much broader than has been reported so far." Trump met with Republican congressional leaders to discuss tax reform and efforts to repeal and replace Obamacare. Voters in New Jersey head to the polls to cast their ballot in the state's primary elections, including the race to decide Governor Chris Christie's successor.
---
Today on The Atlantic
Response Bias: Alex Wagner writes that Donald Trump's selective response to extremist attacks "calls into question whether he is not, in fact, more the president of certain states and—certain people—than others."

Fear in the Hudson Valley: Undocumented farmworkers are increasingly afraid of being deported, but they aren't the only ones who are worried: The farmers who employ them are concerned about how Trump's immigration crackdown might impact their harvest. (Michael Frank)
Follow stories throughout the day with our Politics & Policy portal.
---
Snapshot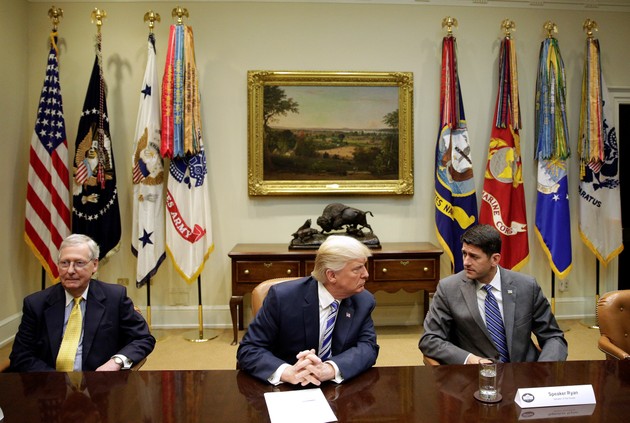 ---
What We're Reading
Sessions in the Hot Seat: The New York Times reports that Attorney General Jeff Sessions, who was an early supporter of Donald Trump, is now falling out of favor with the president. (Peter Baker and Maggie Haberman)
Lucky 13: Here are the 13 senators to watch as the health-care debate continues in Congress. (Joe Williams and Ryan Kelly, Roll Call)
Wheeling and Self-dealing?: Forbes reports that the Donald J. Trump Foundation used the Eric Trump Foundation to funnel $100,000 in charitable donations into revenue for the Trump Organization. (Dan Alexander)
Two Weeks: From tax-code reform to the Paris climate agreement decision, President Trump consistently promises action in "two weeks." But the administration has a habit of missing its own deadlines. (Toluse Olorunnipa, Bloomberg)
'Medicaid for All' in Nevada: The state's legislature just passed a bill that will allow anyone, regardless of income or health status, to buy into Medicaid. Here's how it would work. (Sarah Kliff, Vox)
---
Visualized
The Superheroes of Trumptown: Check out the Washingtonian's guide to the slew of newcomers on the D.C. media scene. (Elaina Plott and Noah Lanard)
---
Question of the Week
Former FBI Director James Comey is scheduled to testify before the Senate Intelligence Committee on Thursday, as part of the panel's probe into possible collusion between Donald Trump's presidential campaign and Russian officials. It'll be the first time the public will hear from Comey since Trump abruptly fired him on May 9.
If you were a lawmaker on the committee, what would you ask the former FBI director?
Send your answers to hello@theatlantic.com and our favorites will be featured in Thursday's Politics & Policy Daily.
-Written by Elaine Godfrey (@elainejgodfrey)