The Atlantic Politics & Policy Daily: The Wrath at Khan
President Trump criticized London Mayor Sadiq Khan for his remarks in the aftermath of Saturday's London attack.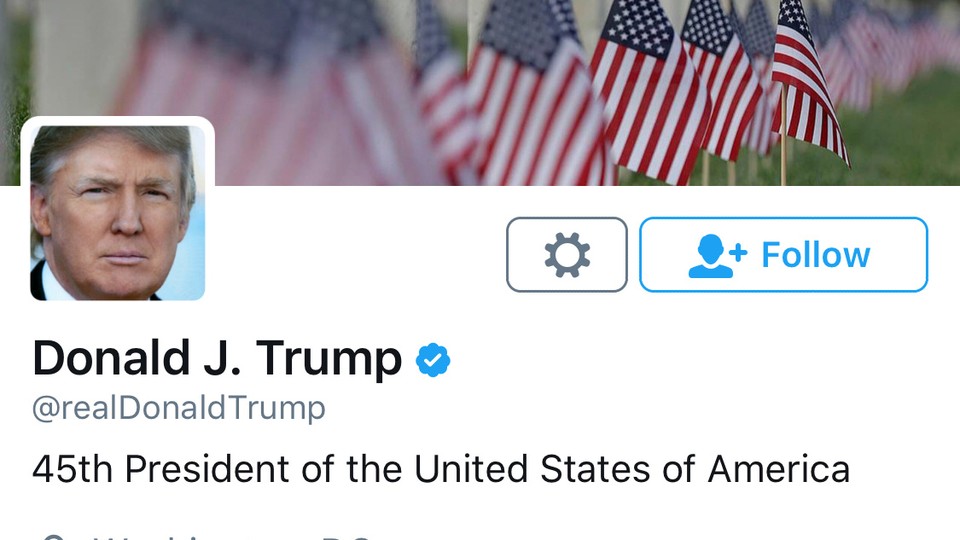 Today in 5 Lines
In a series of morning tweets, President Trump said the Justice Department should seek a "much tougher version" of his revised travel ban, and criticized London Mayor Sadiq Khan for his remarks in the aftermath of Saturday's London attack. George Conway, the husband of White House adviser Kellyanne Conway who was recently considered for solicitor general, said Trump's tweets "certainly won't help" the Justice Department's case before the Supreme Court. The White House said Trump will not block former FBI Director James Comey from testifying before the Senate Intelligence Committee on Thursday. Trump announced plans to privatize the U.S. air traffic control system. Authorities in London identified two of the three London attack suspects.
---
Today on The Atlantic
'What Trump Really Fears': The White House is worried about what investigators will dig up, as they "comb through a coterie of aides, past and present, who would have done virtually anything to win favor with Trump." (McKay Coppins)

FEUD: Donald and Sadiq: Krishnadev Calamur chronicles the 18-month feud between President Trump and London Mayor Sadiq Khan.

Star Power: Democrats and Republicans are hoping to recruit celebrities to run for office. After all, argues Michelle Cottle, if Donald Trump can do it, "why not Angelina Jolie or Will Smith? Mark Zuckerberg or Sheryl Sandberg?"
Follow stories throughout the day with our Politics & Policy portal.
---
Snapshot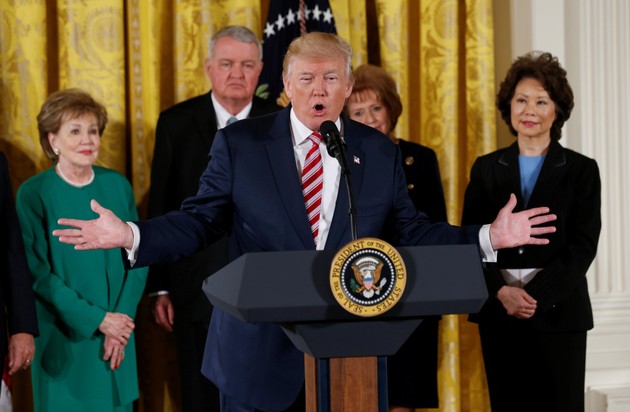 ---
What We're Reading
Is Trump's Travel Ban Necessary?: Lawmakers have suggested it's not. But on Monday, the president renewed his call for the ban. What happens next? (Paige Winfield Cunningham and Brian Murphy, The Washington Post)
Greg Abbott's Challenge: Two years into his first term, Texas's Republican governor is facing a critical question: "How conservative is conservative enough for the governor of a state that defines the right in America as much as California defines the left?" (Manny Fernandez and David Montgomery, The New York Times)
An Outlier: As ambassador to the United Nations, Nikki Haley has focused on human rights and humanitarian assistance, putting her at odds with the administration. (Nahal Toosi, Politico)
Anti-Media Campaign: Republicans' criticism of the press began as genuine anger about unfair coverage—but has since morphed into a strategy going into the midterm elections. (Alex Roarty and Lindsay Wise, McClatchy)
'Good God, What Is She Doing?': The Hill reports that some Democrats think that Hillary Clinton is hurting the party by staying in the spotlight. When Al Gore lost the 2000 election, one strategist said, "He walked away. And there's something to that."
---
Visualized
The New Jim Crow: In this short video, Vann R. Newkirk II argues that "America's air and water systems disadvantage communities of color."
---
Question of the Week
Former FBI Director James Comey is scheduled to testify before the Senate Intelligence Committee on Thursday, as part of the panel's probe into possible collusion between Donald Trump's presidential campaign and Russian officials. It'll be the first time the public will hear from Comey since Trump abruptly fired him on May 9.
If you were a lawmaker on the committee, what would you ask the former FBI director?
Send your answers to hello@theatlantic.com and our favorites will be featured in Thursday's Politics & Policy Daily.
-Written by Elaine Godfrey (@elainejgodfrey)