Pondering How to Live Together
A question for the 2017 Aspen Ideas Festival: In a country of diverse ideologies, how will Americans coexist in peace and prosperity?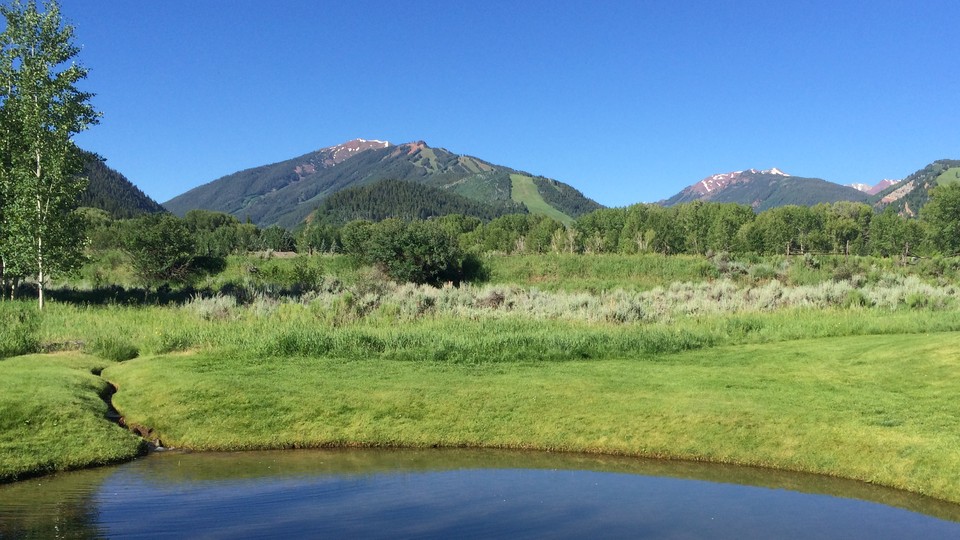 Last year, while preparing to cover the Aspen Ideas Festival, I chose a question to pose to invited speakers, whose areas of expertise span so many different fields, in hopes that their varied insights would shed new light on thorny matters that confront us. I asked, what debates are Americans not having that we ought to be having?
An answer that remains with me was offered by John Dickerson, the CBS News anchor and political journalist, who felt that the country ought to have a debate about restraint. "I am a fan of restraint," he explained. "I think we've lost the ability to restrain ourselves and that leads to boorish behavior, bad outcomes, cruelty, and the forfeit of reason … Restraint allows conversation between different kinds of people. Artists will tell us that some of their best work came from when they were given limits. Most any religious figure could make the case for restraint if for no other reason than generosity and compassion require a pause in self-obsession. Thinking of others requires restraint particularly in a world where we're being offered this, that, and the other thing to self-sooth, distract, or please ourselves."
For the next week, I'll try, along with a group of my colleagues, to bring to your screens the most compelling ideas and insights that we hear on this gorgeous Colorado mountaintop, wishing that you could be beside us and striving to deliver the next best thing. A recurring theme will be work that scientists, scholars, artists, and public servants are undertaking in the belief that doing so will improve the world in some way, at times with accompanying debates about what is actually the best way forward.
To augment that theme, I wanted the question I posed this year to focus, as John Dickerson did, on the distinct good of getting along in the world that we already inhabit.
After all, we must live together—and I worry we've neglected that good too much.
I hope you'll return this week to participate remotely in the Aspen Ideas Festival, which is co-hosted by the Aspen Institute and The Atlantic, and features ideas from many of our staffers. (A landing page that will aggregate our dispatches can be found here.)
While doing so, you'll encounter answers to the following question:
The United States is a tremendously diverse country of 320 million. It will always encompass people with conflicting value systems, political beliefs, ideologies, and temperaments. How do we live together in relative peace and prosperity?
Should readers be inspired to offer their own answers by email to conor@theatlantic.com, I will share a selection of your most insightful responses, too.