North Carolina's General Assembly Districts Are Unconstitutional Gerrymanders, Too
The Supreme Court struck down the 2011 state legislative maps, but also blocked a court order to hold special elections.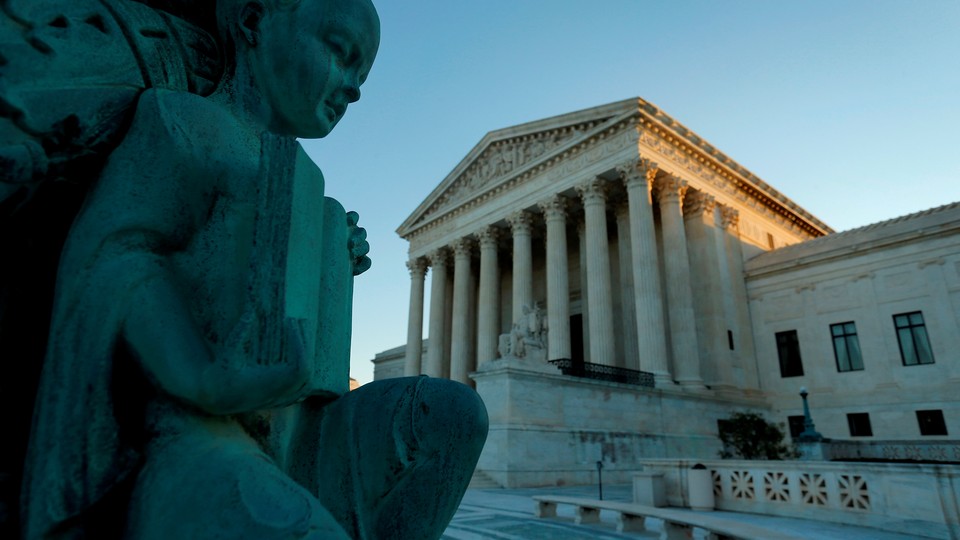 North Carolina Republicans haven't had much luck in the U.S. Supreme Court recently. Just a few weeks after the nation's highest court denied them a chance to appeal a lower court's rejection of their 2013 voter-ID law, and after it also struck down two of its 2011 federal legislative districts as unconstitutional racial gerrymanders, the Court today affirmed a district court's ruling that nine Senate seats and 19 House of Representatives seats in the state General Assembly are unconstitutional racial gerrymanders.
Like the state's federal legislative map, the General Assembly maps were also drawn in 2011 by Republicans during the latest round of redistricting. As was true for the federal districts, Republicans redrew many of the state legislative districts in a way that dramatically increased the numbers of black voters, thus "packing" black voters there and diluting black votes elsewhere.
While the Voting Rights Act gives states authority to create majority-minority districts to protect minority representation, a panel of judges in the U.S. Court for the Middle District of North Carolina found in August 2016 that in the 28 districts challenged by the plaintiffs, Republicans did not meet the preconditions required to trigger that authority. In a follow-up decision this January, that court found the appropriate remedy would be redrawing the General Assembly maps by March 2017, and mandating a special election in the fall of 2017 in the affected districts, since they had been unconstitutional gerrymanders during the 2016 elections.
The Supreme Court issued its affirmation of the district court's finding of unconstitutional racial gerrymandering by summary disposition, meaning it found the lower court's finding factual, and there was no precedent-setting opinion or a dissent. But the Court rejected the remedy, stating that the prescription for a special election was not carefully considered enough, and by the lower court's logic any unconstitutional gerrymandering could be subject to a special election. So the issue was remanded back to the district court, where it will decide over the next few weeks just how to redraw maps and deal with any further fixes to problems caused by the illegal districts.
Special elections this fall, though, might still be on the table if that court can provide a compelling rationale, especially since politicians have been elected based on that illegal map and have created policy, including changes to voting laws. "Absent such relief," the district court wrote in its January ruling, "a large swath of North Carolina citizens will lack a constitutionally adequate voice in the State's legislature, even as that unconstitutionally constituted legislature continues to pass laws that materially affect those citizens' lives."