The Field Is Set in New Jersey's Gubernatorial Race
Democrat Phil Murphy and Republican Kim Guadagno win their primaries, and will face off in November's general election.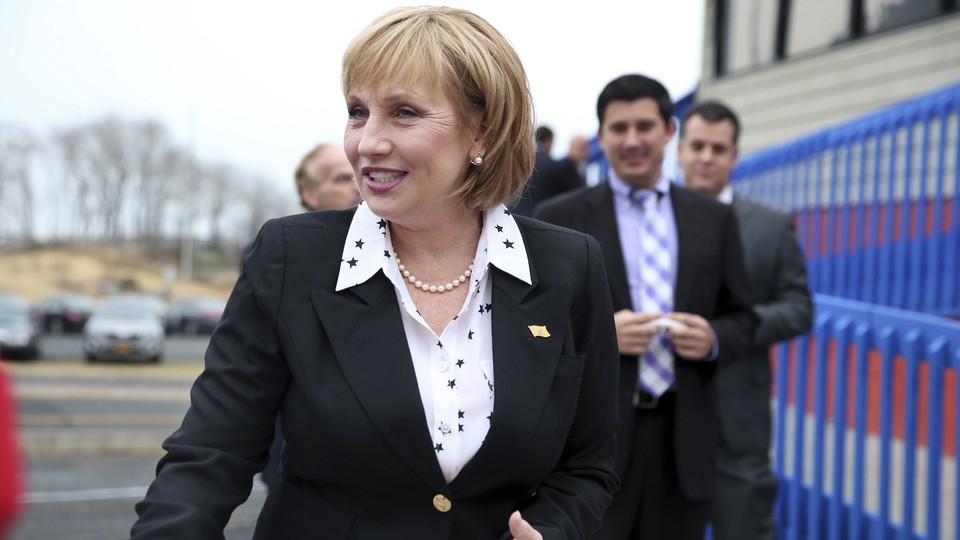 Republican primary results:Democratic primary results:Primary voters in New Jersey have chosen Democrat Phil Murphy and Republican Kim Guadagno to face off in the race to succeed Chris Christie as the Garden State's governor.
Murphy, a former Goldman Sachs executive, won the Democratic nomination in Tuesday's primary. Murphy's Wall Street past has opened him up to criticism from some wary progressives. But Murphy, who also formerly served as ambassador to Germany under President Obama, successfully pitched himself as a progressive, winning a key endorsement from the progressive group New Jersey Working Families.
Kim Guadagno, the lieutenant governor, secured the Republican nomination. As she advances to the general election, it may be difficult for Guadagno to distance herself from Christie, her former running mate whose approval ratings have tanked. On Tuesday, Christie announced that he had voted for Guadagno in the primary. "I think the biggest endorsement you can give somebody is your vote," he said.
Voter dissatisfaction with Christie—Morning Consult recently named him "America's most unpopular governor"—looms over the race, and whoever wins the Democratic nomination will be the favorite to win the general election. A recent poll found Murphy leading Guadagno by 50 to 25 percentage points in a general election matchup.
A Democratic victory in the general election could put Democrats in position to enact a progressive agenda across the state, as I wrote earlier in a piece looking at the stakes of the race for the Democratic Party.
At both the national and state level, however, the primary election has attracted relatively little attention. One reporter interviewed potential New Jersey voters on Monday only to find that many didn't realize a primary would be held the following day.
This page will be updated with live results as votes are tallied.