How to Reawaken a Sense of Solidarity in America
A professor of political philosophy counsels that "it is often possible to recognize and respect the moral integrity of others even when we disagree with them."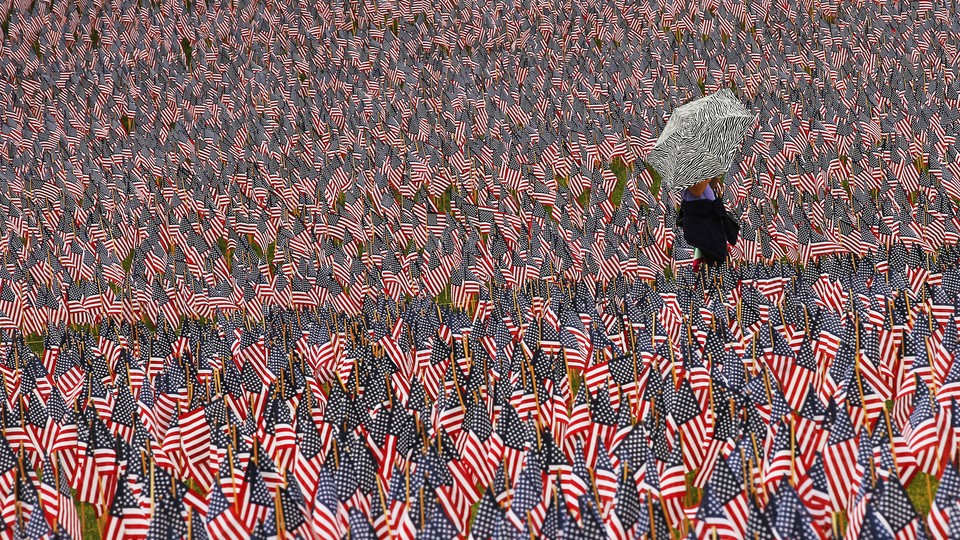 For Michele Moody-Adams, a professor of political philosophy and legal theory at Columbia University, ensuring continued peace and prosperity in the United States depends not only on our ability to restore trust in government and the officials who run it. It is just as critical "that we figure out how to reawaken a sense of solidarity with each other as citizens, and to revive the belief that solidarity is best expressed by a commitment to shared sacrifice and an openness to constructive compromise."
How to rebuild that sense of solidarity that has defined American life in moments of shared crisis, like World War II, and appears to have waned in more recent decades?
The sacrifices and compromises that matter are not just those associated with the demands of war or other national crises.  We must learn, for instance, to relinquish resentments towards the 'opposition' when we lose out in a political contest and to refrain from smug self-righteousness when we win.  

We must encourage our political leaders to be open to constructive compromise when political consensus is out of reach.  We must also be more willing to tolerate the public expression of attitudes with which we disagree, and we must accept that even the best-designed legal institutions and practices may yield decisions which many believe to be mistaken. Democratic cooperation will always produce what John Rawls called the "strains of commitment," and our continued flourishing as a democracy depends upon a readiness to acknowledge and accept these strains.
Moody-Adams added that "if we are to sustain the solidarity that encourages acceptance of the strains of democratic cooperation, we must learn to more fully appreciate those contexts in which our common humanity is more important than our differences," for example, "by admitting that it is often possible to recognize and respect the moral integrity of others even when we disagree with them about matters of moral and political significance." What's more, we must remain open  "to the possibility of empathizing with the concerns—and especially the suffering—of those whose experiences and values are different from ours.  Contemporary life erects many barriers to respect and concern for our common humanity, but the future of our democracy demands that we learn how to transcend them."
Moody-Adams is speaking on the panels "How to Live a Moral Life" and "Has Democracy Run Its Course?" this week at the Aspen Ideas Festival, which is co-hosted by the Aspen Institute and The Atlantic. Email conor@theatlantic.com with your own answer to the question of how Americans can live together in peace and prosperity despite our many differences in values, political beliefs, ideologies, and temperaments.