George Conway Cautions Trump About His Travel Ban
Kellyanne Conway's husband, who himself was recently considered for solicitor general, criticized the president's tweets about his "watered down" directive.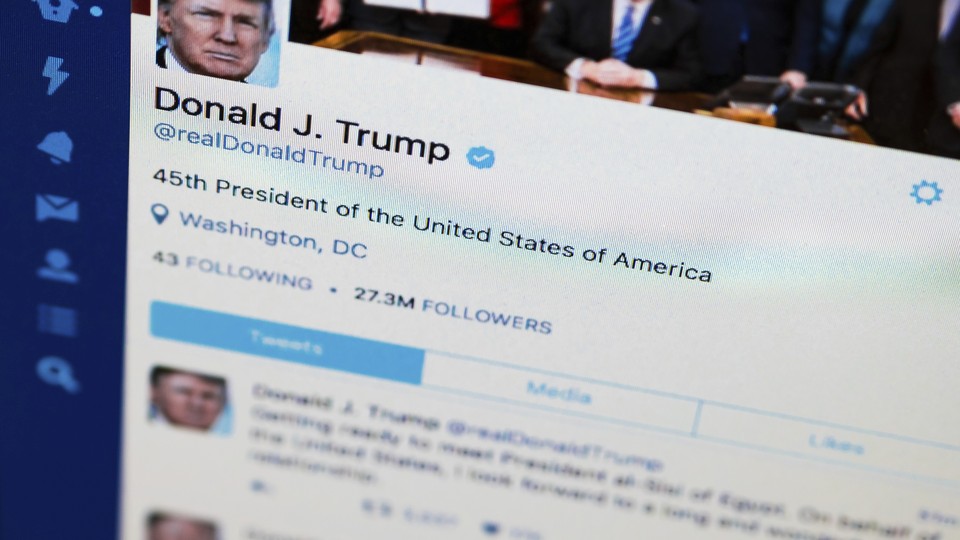 Americans are used to hearing Kellyanne Conway, a senior White House official and frequent media surrogate for the Trump White House, publicly defend the president's agenda. On Monday, however, another Conway weighed in on his policies, this time to offer criticism and caution.
George Conway, Kellyanne's husband and a Manhattan-based lawyer, dusted off his long-dormant Twitter account and sent a tweet bemoaning President Trump's Monday morning tweetstorm about his controversial travel ban, which targets six Muslim-majority countries. The directive's fate now hangs in the balance, much to Trump's apparent displeasure. The White House has asked the U.S. Supreme Court to review its case.
Conway soon noted, however, that Trump's own complaints about the current ban—particularly that it is a "watered-down" version of the ill-fated original—could jeopardize the Justice Department's efforts to defend it. Multiple federal courts have already used administration officials' words against them to block the ban's enforcement. (Conway confirmed to The Guardian via email that the @gtconway3d account belongs to him.)
Lawyers from across the political spectrum reacted on Twitter with incredulity about Trump's morning rant. "Its kinda odd to have the defendant in [Hawaii v. Trump] acting as our co-counsel," wrote Neal Katyal, a former Obama administration official representing Hawaii in that state's lawsuit against the president and his executive order. He continued: "We don't need the help but will take it!" Josh Blackman, a conservative South Texas College of Law professor, described Trump as "his own worst enemy and quite possibly the worst client the [U.S. solicitor general] has ever had," referring to the Justice Department official who would defend the travel ban at the Supreme Court if the justices take up the case.
His wife's employment aside, Conway is no ordinary legal observer. Until last week, he was in the running to be Trump's pick to lead the Justice Department's Civil Division, one of the federal government's top legal posts. He withdrew his name from consideration on Friday, citing the impact on his family that taking the position would involve. (The Conways have four young children.) Before that, he was among the finalists to be Trump's choice for solicitor general; had he assumed the post, he'd be the one potentially defending the president's tweets before the Supreme Court.
A few hours later, Conway followed up on his original tweet. He emphasized his support for his wife, as well as his loyalty to Trump and his policy agenda. But he didn't retreat from his earlier remarks, either, noting that he'd spoken with administration officials at the Justice Department who agree with his assessment of the president's public statements about the travel ban.
Whether Americans can expect similar candid critiques of the president's legal strategy from him in the future is unclear. A Washington Post reporter quoted his second series of tweets and captioned it, "George Conway's (maybe) first tweetstorm." Conway's reply came a few minutes later: "And last."