Neal Katyal: Senate's Obstruction of Merrick Garland 'Was Unforgivable'
The former acting solicitor general said that the Republican blockade against the onetime Supreme Court nominee represented a breakdown of checks and balances.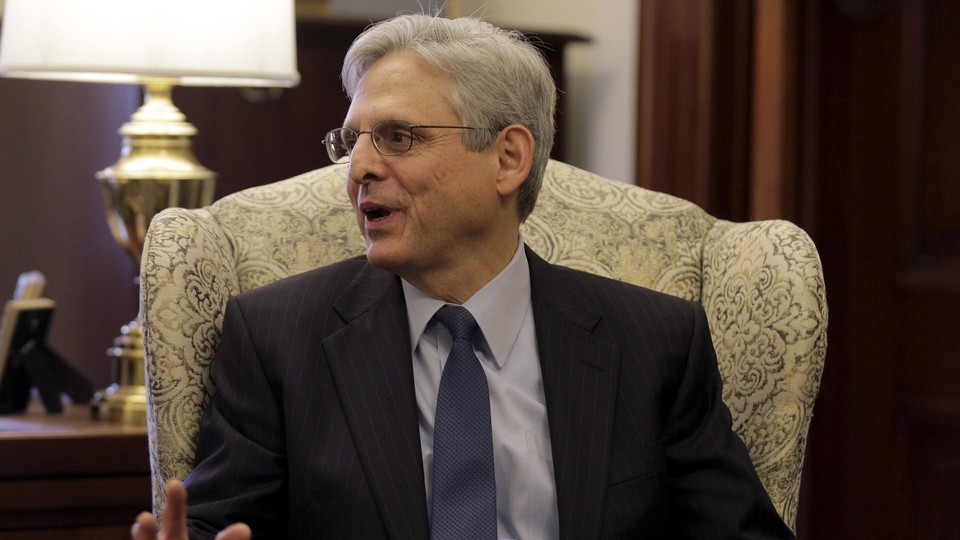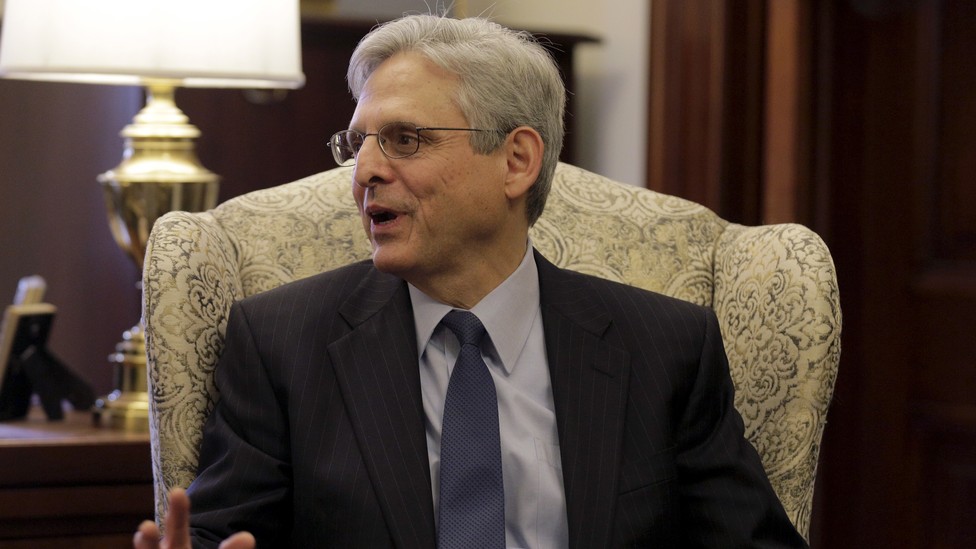 In March of last year, then-President Barack Obama nominated the federal appeals-court judge Merrick Garland to the Supreme Court. Spring passed. Summer passed. Fall passed. Senate Republicans, under the leadership of Majority Leader Mitch McConnell, refused to hold a hearing to consider him, let alone schedule a vote. In November, Donald Trump was elected president and in short order named his own nominee. Within three months of Trump's inauguration, the Senate confirmed Neil Gorsuch to the Court.
Speaking Tuesday at the Aspen Ideas Festival, which is co-hosted by the Aspen Institute and The Atlantic, the Supreme Court attorney and former Acting Solicitor General Neal Katyal sharply criticized this sequence of events, calling the GOP's Garland blockade "unforgivable." Katyal said:
Merrick Garland was the most qualified nominee, not just in our lifetimes but perhaps in the history of the United States Supreme Court. The chief judge of the D.C. Circuit for 20 years, the nation's second-highest court. Never once been overruled by the Court in his 20 years. He was extraordinary. It was unforgivable, and a really sad thing for our system.
Katyal's remarks were not couched as a criticism of Gorsuch or of the Supreme Court's recently completed term. Katyal also noted that he had, in fact, supported Gorsuch's nomination—despite criticism from some liberal advocates—on the grounds that he believed Gorsuch was qualified for the job. "I was very upset when Republicans voted against our Democratic nominee[s], Justices Kagan and Sotomayor, who I thought were extraordinarily qualified and would be great," Katyal said. "And I felt like the same yardstick should apply to the other side."
The Supreme Court just wrapped up its first term with Gorsuch on the bench, and he has already proven himself to be one of the most conservative justices. Katyal said that it's too early to make judgments about his tenure. "Let's wait and see. We have a lot of time with Gorsuch on the Court," he said. But his panelmate at the event, the former Acting Attorney General Sally Yates, was ready to make one call: "Well I would imagine Trump is pretty pleased with his nominee at this point," she said.