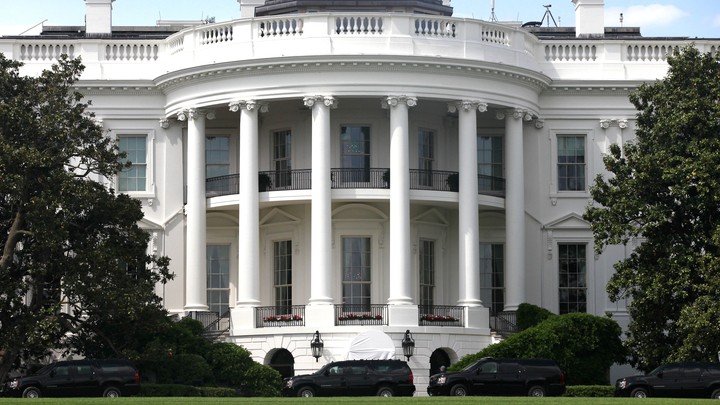 Updated on May 16, 2017 at 4:00 p.m.
Some congressional Republicans are calling for greater transparency from the Trump administration, including classified briefings, to explain exactly what happened during a recent meeting between the president and Russian officials.
On Monday, The Washington Post reported that "Trump revealed highly classified information to the Russian foreign minister and ambassador in a White House meeting last week, according to current and former U.S. officials, who said Trump's disclosures jeopardized a critical source of intelligence on the Islamic State."
Republican lawmakers have had mixed initial reactions to the report. Some defended the president, or argued that the allegations are overblown. Others voiced alarm. A relatively small number are now publicly calling on the administration to provide more information about the meeting.
In a statement on Tuesday, Republican Representative Barbara Comstock of Virginia called for "immediate classified briefings on what occurred at this meeting so that Congress can at least know as much as Russian leaders."
Several other congressional Republicans have made similar appeals. "The administration should promptly share with Congress, in a classified setting, the precise details of the president's meeting," Republican Representative Justin Amash of Michigan tweeted on Tuesday morning.
GOP Senator Susan Collins, a member of the Senate Intelligence Committee, which is investigating alleged Russian interference in the presidential election, said in a statement that the panel "should be briefed on this important issue immediately."
Republican Senator James Lankford, who is also a member of the Senate Intelligence Committee, said in a statement provided to The Atlantic that the committee "has requested additional information from the White House about these accusations," adding that "It is vitally important that government leaders protect classified sources and methods with the utmost confidentiality."
In a Tuesday tweet, Republican Representative Mike Gallagher of Wisconsin asked for a rundown of the discussion: "For the purpose of transparency, the White House should share a transcript of the meeting with the House and Senate intelligence committees."
Republican leadership has not gone so far as to call for classified briefings to Congress. On Monday, House Speaker Paul Ryan asked for a "full explanation of the facts" in a statement delivered via his representative, but he did not go into further detail. Senate Majority Leader Mitch McConnell downplayed the controversy in an interview on Tuesday. "I think we could do with a little less drama from the White House on a lot of things, so that we can focus on our agenda, which is deregulations, tax reform, and repealing and replacing Obamacare."
Administration officials haven't shown signs that a congressional briefing is imminent, and instead have pushed back strenuously against the report. "The story that came out tonight, as reported, is false," National Security Advisor H.R. McMaster said on Monday evening, a message he echoed in a Tuesday press conference. The Post's report, however, has since been confirmed by other media outlets, including The New York Times and BuzzFeed.
Trump wrote in a series of tweets on Tuesday that he "wanted to share with Russia (at an openly scheduled W.H. meeting) which I have the absolute right to do, facts pertaining … to terrorism and airline flight safety. Humanitarian reasons, plus I want Russia to greatly step up their fight against ISIS & terrorism."
Immediately after the Post story surfaced, some Republican lawmakers argued, as Republican Senator Jim Risch reportedly did, that the president "has the ability to declassify anything at any time without any process." But that justification hasn't stopped some of their colleagues from going public about their concerns.
Republican Senator Ted Cruz said at an Atlantic Live event on Tuesday that it would be a "mistake to leap to conclusions based on press reports based on anonymous sources," and said that he "look[s] forward to learning the facts, and details, and context, in a classified setting, to understand exactly what was communicated, and what the consequences were of that communication."
This is the second time in a week that congressional Republicans have apparently been blindsided by a breaking and immediately controversial White House report; the first was the news that Trump fired FBI Director James Comey. In her statement, Comstock noted the timing: "Once again we are faced with inexplicable stories coming from the White House that are highly troubling."
We want to hear what you think about this article. Submit a letter to the editor or write to letters@theatlantic.com.
Clare Foran
is a former associate editor at
The Atlantic
.