The Shooting of Jordan Edwards
Police initially said they killed a 15-year-old after the car he was in reversed toward officers—but after reviewing body-cam footage, fired the officer involved.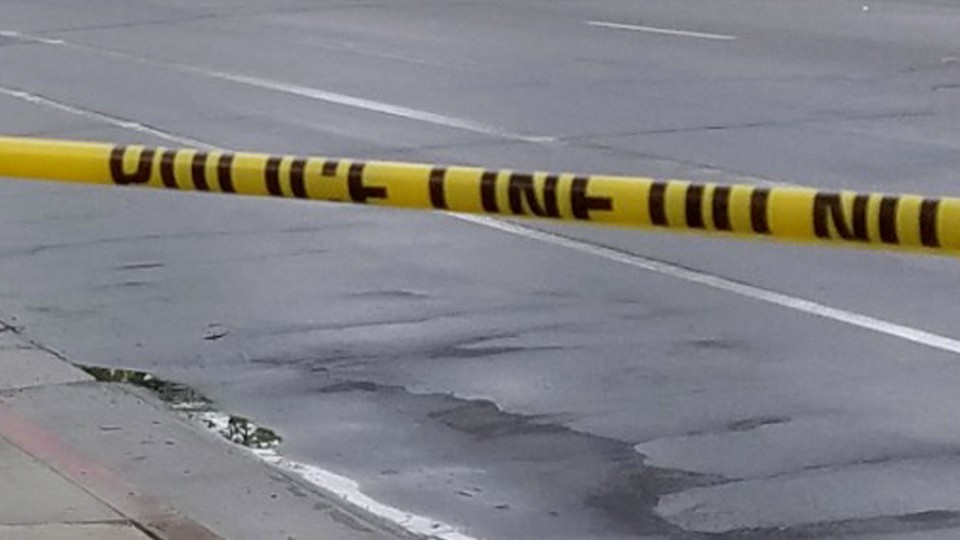 The most surprising thing about Jordan Edwards's death is not that police officers misrepresented what happened. It's how quickly the police chief in Balch Springs, Texas, came forward and announced it.
Edwards, 15, was killed by Officer Roy Oliver in the Dallas suburb Saturday night, shot through the door of a car. Police explained that they were called to investigate reports of underage drinking at a house party. When they arrived, they heard what they believed were gunshots. A car of teenagers leaving the party was driving toward the police in reverse in an "aggressive manner." Oliver opened fire, striking Edwards, a high-school freshman, in the head through a passenger-side door. He died at a hospital.
That's the story the department offered in an initial statement. But on Monday, Police Chief Jonathan Haber announced that after watching body-cam footage of the incident, he couldn't stand by that story. In fact, the car on which Oliver fired was driving away, not reversing toward police. Oliver opened fire as it drove away, killing an innocent teenager.
"I unintentionally [was] incorrect when I said the vehicle was backing down the road," Haber said. "I'm saying after reviewing the video that I don't believe [the shooting] met our core values." On Tuesday evening, the department announced it had fired Oliver.
Haber's assertion that he "misspoke" in his original statement is the blandest possible gloss on what appears to have happened: The police on the scene dissembled. That's what Edwards family and friends said from the start. There was no alcohol found in the car, and there is apparently no evidence the kids in it were drinking. While the car's passengers also reported hearing gunshots as they were going to the car, they were not armed. (It's not clear whether shots were fired or what the sound was.)
"Not only have Jordan's brothers lost their best friend; they witnessed firsthand his violent, senseless, murder," the Edwards family said in a statement. "Their young lives will forever be altered. No one, let alone young children, should witness such horrific, unexplainable, violence." The family asked the public to refrain from protests as they plan his funeral.
The Edwards case is an important one, because it could be the first high-profile police shooting of the Trump era, and it could offer some indications about the direction of police reform in the United States today. Barack Obama's second term saw burgeoning popular pressure to stop police killings of young black men, and to improve both public and government oversight of police departments. From Ferguson, Missouri, to Cleveland, Baltimore to New York City, the deaths drove outrage and protests. The Obama administration was generally supportive of the reform movement, pressing for better statistics, use of body cams, and strict oversight of troubled police departments.
But Donald Trump's attorney general, Jeff Sessions, has promised to reverse many of those stands. He sought to withdraw from an already negotiated oversight agreement in Baltimore, has spoken about the damage he believes federal investigation does to police morale, and signaled he'll pull back from involvement. As for Trump, he was dismissive of the Black Lives Matter movement, and made alliances with some of its most strident critics.
The story of Jordan Edwards was not the only one involving police violence against black men in the news on Tuesday. In the morning, Michael Slager, a former North Charleston police officer who was caught on video shooting Walter Scott as he fled, then moving evidence around, pleaded guilty to violating Scott's civil rights. He could face a life sentence for that charge, but as part of the plea, prosecutors agreed to drop murder charges against Slager. A previous trial ended in a mistrial.
Later on Tuesday, The Washington Post reported that Sessions's Justice Department would decline to bring federal civil-rights charges against an officer who shot Alton Sterling in Baton Rouge, Louisiana, in July 2016, as he pinned Sterling on his back.
Even by the standards of these stories, Edwards's death is a disturbing case. (Haber choked up while making his statement.) The boys had no alcohol or weapons, and in addition, all reports suggest Edwards was a well-liked, affable, hard-working, and accomplished student. Of course, one's character should not matter in these cases: A less-than-spotless record does not justify extrajudicial execution at the hands of police, but public perception can determine the course of a story. Was it unwise to drive away from police? Perhaps so, but Edwards was not driving, they boys were apparently rattled by the gunfire, and the Supreme Court has definitively ruled that police cannot fire on fleeing suspects who pose no serious threat to officers or others.
The story thus far demonstrates the utility of body cams, which, while not a panacea, can drastically affect individual cases. Footage from incidents has changed perception of them before, but getting to that point often requires weeks or months of pressure. Chicago notoriously took 13 months to release the damning footage of the shooting of Laquan McDonald. Balch Springs has not released body-cam footage of the Edwards shooting, but the speedy reversal after review is surprising.
Yet Haber's public statements are only a start. It remains to be seen whether Oliver, or any of the other officers, will be charged with a crime. Charges against police involved in shootings are rare, though there have been several high-profile prosecutions in the last two years. When charged, officers almost always beat the rap.
The Edwards case, along with the decisions in the Sterling and Scott cases, underscores the broader question of where police reform is headed. Despite the wide public attention to shootings, and the support of the Obama White House, it's hard to say that the overall picture really changed much in 2016. Police shot and killed 991 people in 2015, according to a Washington Post count. Within their ranks, a disproportionate number of the slain are black men. (There's no reliable government count, though the FBI is working to create one.) Last year, despite the increased scrutiny, they killed 957 more, a negligible difference.
That scrutiny came before the presidential campaign hit full stride. After that, the attention of the press and, equally importantly, the public, shifted to the presidential race, and especially to now-President Trump, who has a unique ability to attract media attention. The frequency of deaths did not slow. This year, if the current pace of police shootings continues, there will be about 993 deaths this year. In an environment where attention is focused on the White House, and the White House has little interest in overseeing local police, will deaths like Edwards's receive the same national attention that Freddie Gray and Laquan McDonald and Eric Garner and Tamir Rice and Philando Castile and Corey Jones and many more? And is there any chance for systemic reform?