The Atlantic Politics & Policy Daily: Covfefe Maybe
White House Press Secretary Sean Spicer refused to say that President Trump's tweet overnight using the word "covfefe" was a typo.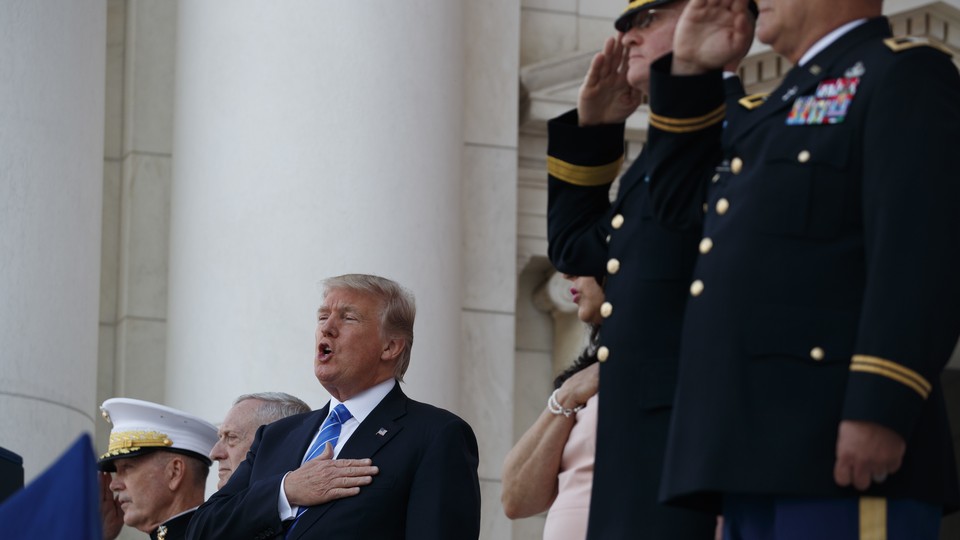 Today in 5 Lines
White House Press Secretary Sean Spicer refused to say that President Trump's tweet overnight using the word "covfefe" was a typo. The Associated Press reports that Trump "has been handing out his cellphone number to world leaders and urging them to call him directly," prompting security concerns. Former FBI Director James Comey reportedly plans to testify publicly before the Senate Intelligence Committee as early as next week. Speaking at a tech conference in California, former Secretary of State Hillary Clinton criticized the Democratic Party's data operation during the 2016 election, calling it "nonexistent." At least 90 people were killed and nearly 400 injured in an explosion in Kabul, Afghanistan.
---
Today on The Atlantic
Worst-Case Scenario: Todd Stern, the former United States special envoy for climate change, argues that if President Trump decides to withdraw from the Paris climate agreement, the choice will be "indefensible."

Warning Sign: A new data analysis on 2016 voting, conducted by the Center for American Progress's States of Change project, shows that the share of non-college-educated whites—a key demographic for Republicans—is steadily declining. (Ron Brownstein)

The End of American Leadership: David Frum argues that, instead of restoring American greatness, the Trump administration might just be persuading its partners "that America has ceased to be the leader they once respected."
Follow stories throughout the day with our Politics & Policy portal.
---
Snapshot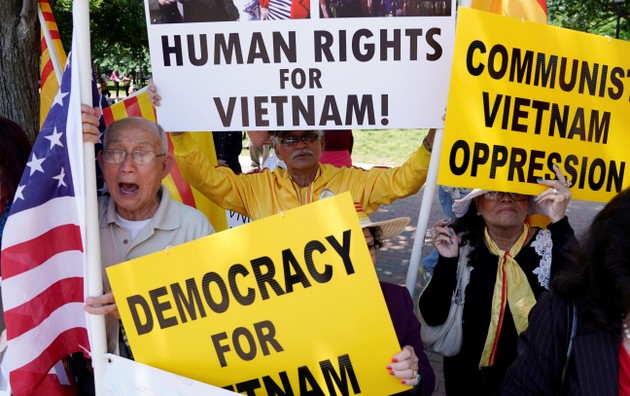 ---
What We're Reading
Who to Watch: These four Republican senators have become integral to the Senate Intelligence Committee's investigation into Russian interference in the 2016 presidential election. (Carl Hulse, The New York Times)
Anybody?: Few Republicans seem interested in filling the open communications director position in Trump's administration. According to one operative, "That's like asking someone who just witnessed a horrific bungee jumping accident whether they would like to go next." (BuzzFeed)
Put Me in Coach: Here's how a football rivalry might end up deciding the outcome of the special election for the Alabama Senate seat vacated by Jeff Sessions. (Daniel Strauss, Politico)
'The Addicts Next Door': In parts of West Virginia, opioid overdose is the default explanation for deaths in the state. Here's how locals are fighting to save their communities from the crisis. (Margaret Talbot, The New Yorker)
Who Will Define Conservatism?: Young people are deciding not to join the GOP now that Donald Trump has taken its helm, writes William Kristol. How will Republicans address this generation-defining moment? (The Weekly Standard)
---
Visualized
'The Lost Generation': Across the world, there are 40 million people who have been displaced in their own countries. This interactive multimedia project follows three of their stories. (NPR)
---
Question of the Week
President Trump said he would make a decision this week on whether to pull the U.S. from the Paris climate agreement, an international pact that aims to reduce greenhouse-gas emissions. During last week's G-7 summit, foreign leaders encouraged Trump to keep his country in the pact, arguing that without the U.S. the agreement would be weakened.
Are you optimistic about the United States' ability to address climate change? Why, or why not?
Send your answers to hello@theatlantic.com and our favorites will be featured in Friday's Politics & Policy Daily.
-Written by Elaine Godfrey (@elainejgodfrey)