The Atlantic Politics & Policy Daily: Dubke Checks Out
White House communications director Michael Dubke resigned.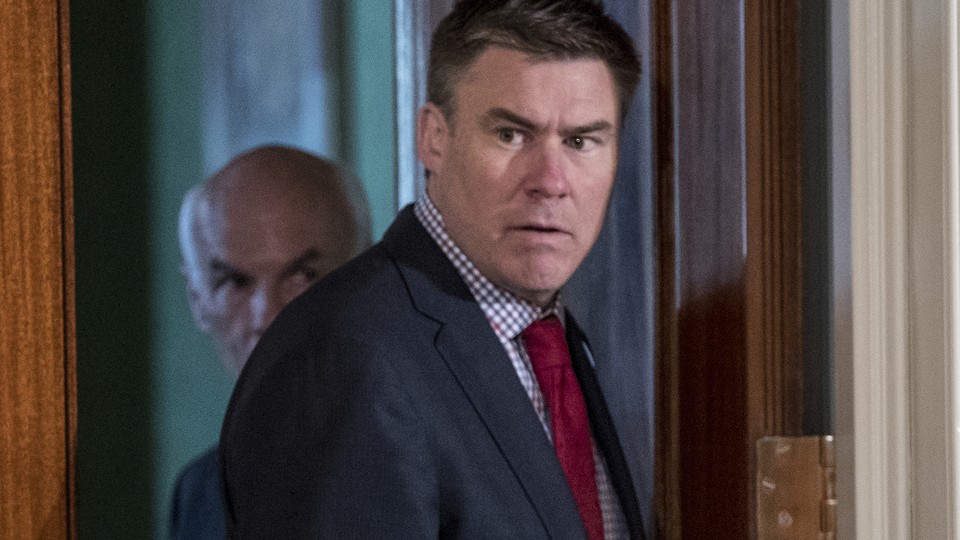 Today in 5 Lines
Michael Dubke, the White House communications director, resigned. White House Press Secretary Sean Spicer said President Trump will meet with two candidates Tuesday afternoon for the open FBI director position. Timothy Loehmann, the police officer who shot and killed 12-year-old Tamir Rice in 2014, was fired for misrepresenting himself on his job application with the Cleveland police department. The Department of Homeland Security said it is still considering a ban on laptops in carry-on bags on flights from Europe to the United States.  The Justice Department announced a settlement that will allow for the construction of a new mosque in Bernards Township, a town in New Jersey.
---
Today on The Atlantic
'Speaker of the House of Trump': Many lawmakers and political pundits have jumped at the opportunity to be viewed as the interpreter of Trumpism, writes McKay Coppins, but "no one has pursued that title more aggressively than [Newt] Gingrich."

Turning on Hannity: Fox News host Sean Hannity is receiving unprecedented criticism from the right. Why? His audience, argues Conor Friedersdorf, is finally taking him and other provocateurs "seriously enough to criticize them."

What Does It Mean to Be a Neoliberal?: John McWhorter tracks the evolution of the label, and explains how the connotations of political terms are always subject to change.
Follow stories throughout the day with our Politics & Policy portal.
---
Snapshot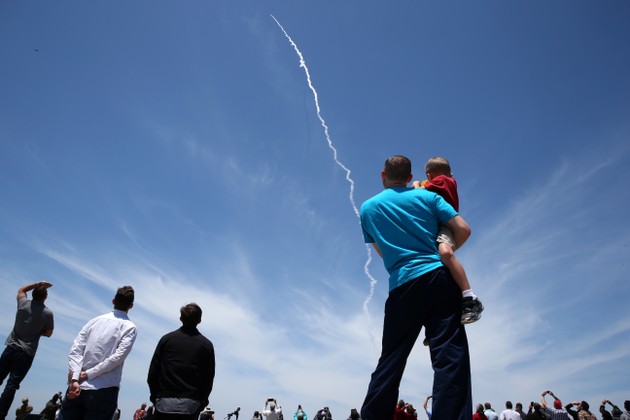 ---
What We're Reading
Home Alone: CNN reports that President Trump has returned from his first overseas trip feeling downtrodden. He is stressed, gaining weight, and discovering that the job might not be the best fit for him. (Gloria Borger)
Can They Do It?: Lawmakers were planning to spend the summer focused on repealing Obamacare and rewriting the tax code. But now the White House wants Congress to raise the debt ceiling by the end of July—several months ahead of schedule. (Burgess Everett and Rachael Bade, Politico)
Letters to Hillary: Meet Rob Russo, the 30 year old who has managed Hillary Clinton's "paper process" for a decade and who is tasked with responding to the nearly 100,000 letters she's received since Election Day. (Ruby Cramer, BuzzFeed)
Jokes or Jabs?: The Washington Post reports that in Donald Trump's White House, "enduring snubs and belittling jokes, even in public, is part of the job." (Ashley Parker)
Immigration in Iowa: Global competition has left many rural towns struggling for survival, but after absorbing waves of immigrants from Asia, Central America, and Africa, the town of Storm Lake, Iowa, is growing. (The New York Times)
---
Visualized
Who's Investigating Trump?: There are currently four congressional fact-finding probes and one criminal investigation into the Trump campaign's alleged ties to Russia. These charts show how all five probes differ. (Kevin Uhrmacher and Kim Soffen, The Washington Post)
---
Question of the Week
President Trump said he would make a decision this week on whether to pull the U.S. from the Paris climate agreement, an international pact that aims to reduce greenhouse-gas emissions. During last week's G-7 summit, foreign leaders encouraged Trump to keep his country in the pact, arguing that without the U.S. the agreement would be weakened.
Are you optimistic about the United States' ability to address climate change? Why, or why not?
Send your answers to hello@theatlantic.com and our favorites will be featured in Friday's Politics & Policy Daily.
-Written by Elaine Godfrey (@elainejgodfrey)