The Atlantic Politics & Policy Daily: Like a G7
Trump's views on climate change are "evolving" after meeting with European leaders during the G7 summit in Italy, according to a top aide.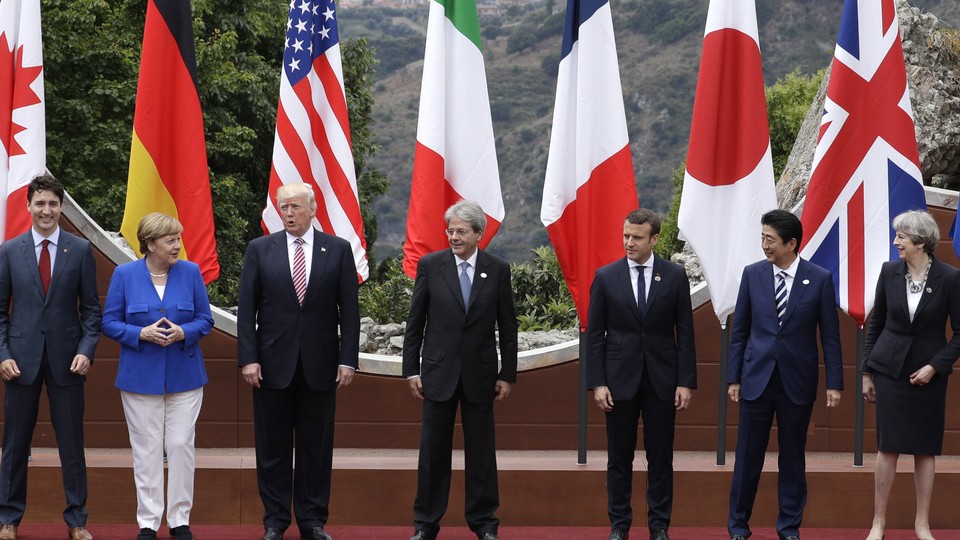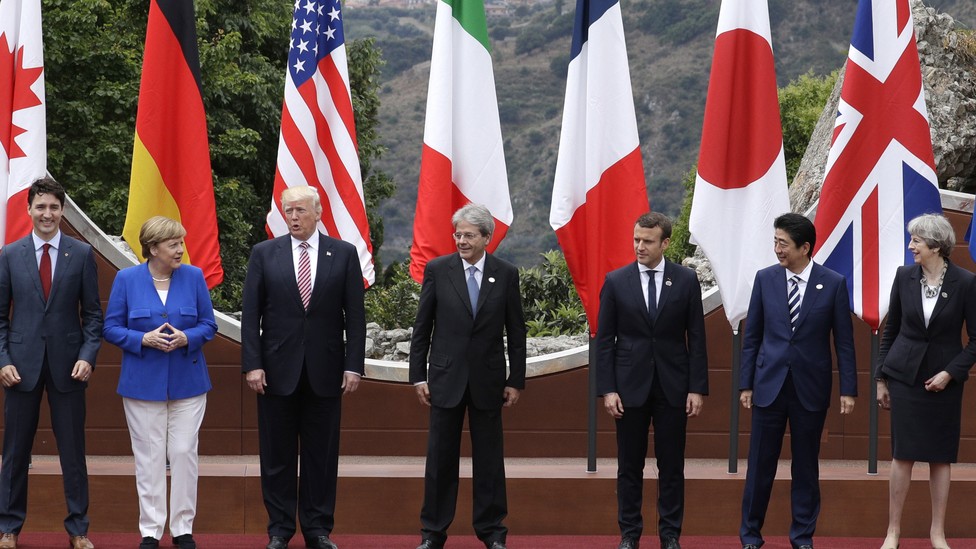 Today in 5 Lines
President Trump responded to an attack on Coptic Christians in Egypt, saying in a statement, "The bloodletting of Christians must end, and all who aid their killers must be punished." Trump's views on climate change are "evolving" after meeting with European leaders during the G7 summit in Italy, according to a top aide. Former Secretary of State Hillary Clinton delivered the commencement address at her alma mater, Wellesley College. Speaking at a conference on Wednesday, former House Speaker John Boehner said Trump's presidency has been "a complete disaster." Republican Greg Gianforte won the special election for Montana's open House seat, the same day he was charged for allegedly assaulting a reporter.
---
Today on The Atlantic
'Losing Planned Parenthood': The organization is closing one-third of its clinics in Iowa, offering a preview of what might happen nationally if Republicans succeed in defunding it. (Elaine Godfrey)

A Day to Remember: David Frum explains how four events that happened on May 25 define the Trump era.

AHCA and the Opioid Crisis: In its current form, the Republican health-care bill would worsen America's opioid epidemic by "diminishing both the prevention and the crisis-response functions of public health." (Vann R. Newkirk II)
Follow stories throughout the day with our Politics & Policy portal.
---
Snapshot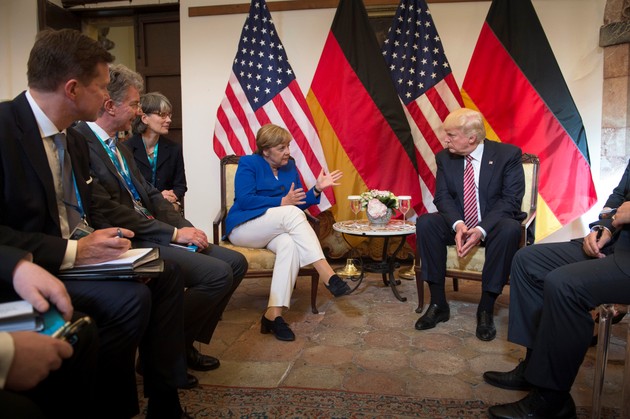 ---
What We're Reading
Lessons Learned: Republican candidate Greg Gianforte, who was charged with assaulting a reporter, defeated his Democratic opponent, Rob Quist, in the Montana special election on Thursday. Here are four takeaways from the race. (Sean Trende, Real Clear Politics)
Catching Up With Hillary Clinton: Six months after Donald Trump won the presidential election, Rebecca Traister interviewed Hillary Clinton to discuss that "crushing, devastating blow"—and what she's been up to since. (New York)
Who Is the Real Jared Kushner?: Trump's "soft-spoken, slim and handsome" son-in-law and senior adviser is seen as a taming force in the White House. But people who have worked with him say he's tougher than he looks. (David Freedlander, Politico)
Trump, the Whirlwind: American evangelicals supported Donald Trump for president, even though his words and actions didn't always jibe with their views. Yahoo News' Jon Ward explains why.
JFK's Last Birthday: Seven months before his assassination, the president threw a party on his yacht, complete with live music, Dom Pérignon, and wandering hands. (Ian Shapira, The Washington Post)
---
Visualized
Who Attacked Whom?: The New York Times shared this play-by-play review of the moment the Turkish president's security detail attacked protesters in Washington, D.C. last week.
---
Question of the Week
A photo of President Trump, Saudi King Salman bin Abdulaziz, and Egyptian President Abdel Fatah al-Sisi placing their hands on a glowing orb went viral this week, drawing comparisons online with comic-book villains and the Palantír from The Lord of the Rings. We asked you to share the most memorable moments from trips taken by past presidents. Here's what you said:
Several of you pointed to the infamous dinner when former President George H. W. Bush vomited on the lap of Japanese Prime Minister Kiichi Miyazawa, and fainted. Reader Anna Bucciarelli felt for him: "I remember it so well and felt such empathy with the President. It had to have been the most embarrassing moment of his entire life."
And Howard Cohen said he remembers the criticism former President Ronald Reagan received in 1985, when he visited a military cemetery in Bitburg, Germany, that contained the graves of some SS troops. The visit, Howard noted, also drew public criticism from Elie Wiesel, the late Holocaust survivor and author.
Visit our Notes section for more answers.
Thanks to everyone who submitted responses, and stay tuned for next week's Question of the Week.
-Written by Elaine Godfrey (@elainejgodfrey)