The Atlantic Politics & Policy Daily: Give Peach a Chance
In a press release, the White House mistakenly wrote that one of President Trump's goals for his trip abroad was to "promote the possibility of lasting peach."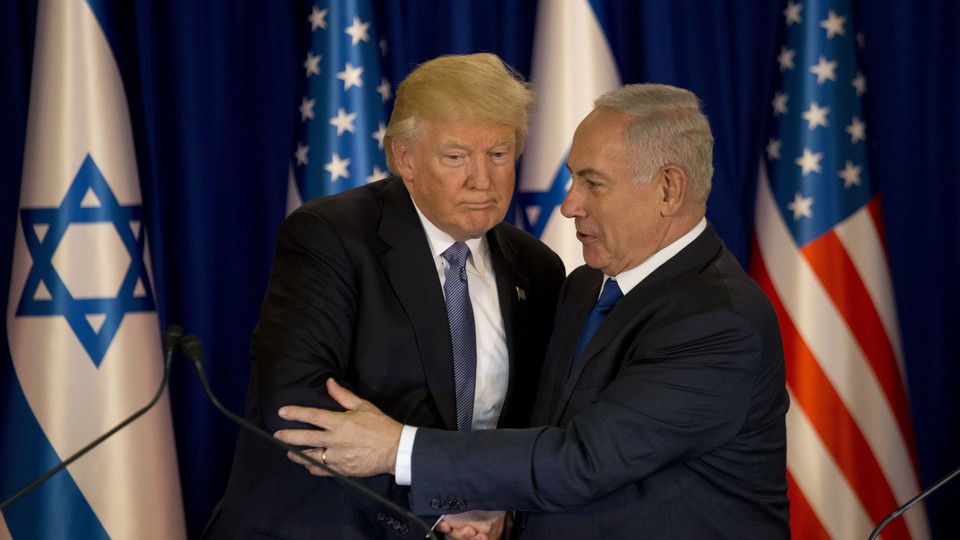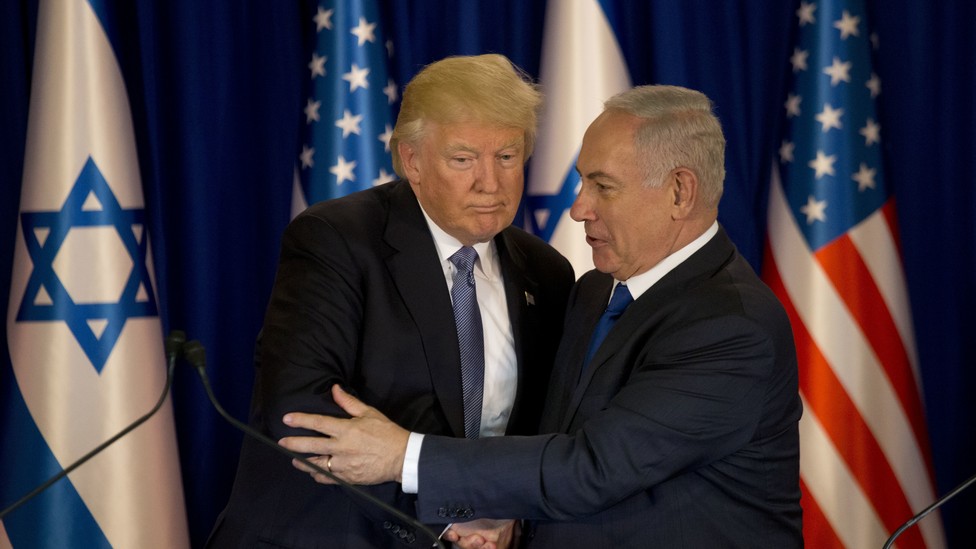 Today in 5 Lines
During a joint press conference with Israeli Prime Minister Benjamin Netanyahu in Jerusalem, President Trump said he hopes to achieve "one of the toughest deals of all," peace between the Israelis and Palestinians. (In a press release, the White House mistakenly said that one of Trump's goals for the trip was to "promote the possibility of lasting peach.") Trump also told reporters he "never mentioned the word or the name Israel" in a recent meeting where he reportedly shared classified information with Russian officials, although news reports never accused him of naming Israel. Michael Flynn, Trump's former national-security adviser, refused to share documents subpoenaed by the Senate Intelligence Committee, invoking his constitutional right against self-incrimination. The U.S. Supreme Court upheld a district court's ruling that two congressional districts in North Carolina were drawn unconstitutionally. The Trump administration extended the legal status of nearly 59,000 Haitians who came to the United States after the 2010 earthquake.
---
Today on The Atlantic
Presidents' Precedent: FBI Director James Comey's dismissal has prompted questions about what the president is allowed to do. David Frum argues, however, that it's not about what the president can do, but rather how his actions break with precedent.

Not What They Wanted: President Trump's stop in Israel should have been the highlight of his first overseas trip, but his recent reversals and missteps have the Israeli government more worried than excited. (Gregg Carlstrom)

Jeff Sessions's Defenders: During the Obama administration, the National Association of Assistant United States Attorneys, a relatively small organization, lobbied against criminal-justice reform. Now the group's former president works in the Justice Department, giving the organization an outsized influence in the Trump administration. (Maura Ewing)
Follow stories throughout the day with our Politics & Policy portal.
---
Snapshot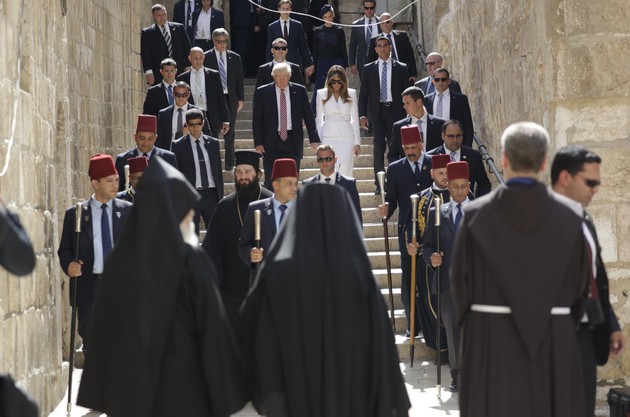 ---
What We're Reading
Misleading: Elijah Cummings, the top Democrat on the House Oversight Committee, said in a letter that Michael Flynn, Trump's former national-security adviser, "misled Pentagon investigators about his income from Russian companies and contacts with Russian officials when he applied for a top-secret security clearance last year." (Mark Mazzetti and Matthew Rosenberg, The New York Times)
Problematic: Anne Applebaum offers six reasons why President Trump's visit to Saudi Arabia "was bizarre, unseemly, unethical and un-American." (The Washington Post)
Who Is Sally Yates?: The former acting attorney general was relatively unknown before President Trump fired her in January. Now she's getting fan mail. (Ryan Lizza, The New Yorker)
A Page From Obama's Book: Voters in traditionally Democratic counties in rural America supported Donald Trump for the same reason they supported former President Barack Obama in 2008, writes Daniel Allott: He promised hope and change. (Washington Examiner)
The Power of a Blog: The Daily Kos Elections blog was started in 2003 to provide liberal commentary on state and local races. Fourteen years later, Democratic candidates are vying for the blog's endorsement. (Alex Roarty, McClatchy)
'An Accidental Warrior': Meet Matt Boyle, the reporter who started out as the "laughingstock of the political press corps" and ended up working for an influential right-wing media outlet with the president's ear. (Luke Mullins, Washingtonian)
---
Visualized
Where in the World is Donald Trump?: Use this map to follow the president's first trip abroad. (Mercy Benzaquen, Russell Goldman, and Karen Yourish, The New York Times)
'What Jared Kushner Owns': Trump's son-in-law and senior adviser has only sold 10 percent of his assets from his real-estate business. These graphs show what he still owns—and who's managing it. (Darla Cameron, Amy Brittain, and Jonathan O'Connell, The Washington Post)
---
Question of the Week
A photo of President Trump, Saudi King Salman bin Abdulaziz, and Egyptian President Abdel Fatah al-Sisi placing their hands on a glowing orb went viral, drawing comparisons online with comic-book villains and the Palantír from The Lord of the Rings. In 2015, a photo of German Chancellor Angela Merkel gesturing in front of a seated President Obama in Bavaria, Germany, was also shared widely on social media.
What moments do you remember from trips taken by past presidents?
Send your answers to hello@theatlantic.com and our favorites will be featured in Friday's Politics & Policy Daily.
-Written by Elaine Godfrey (@elainejgodfrey)