The Atlantic Politics & Policy Daily: Comey As You Are
Both the House Oversight Committee and the Senate Intelligence Committee invited the former FBI director to testify in upcoming hearings.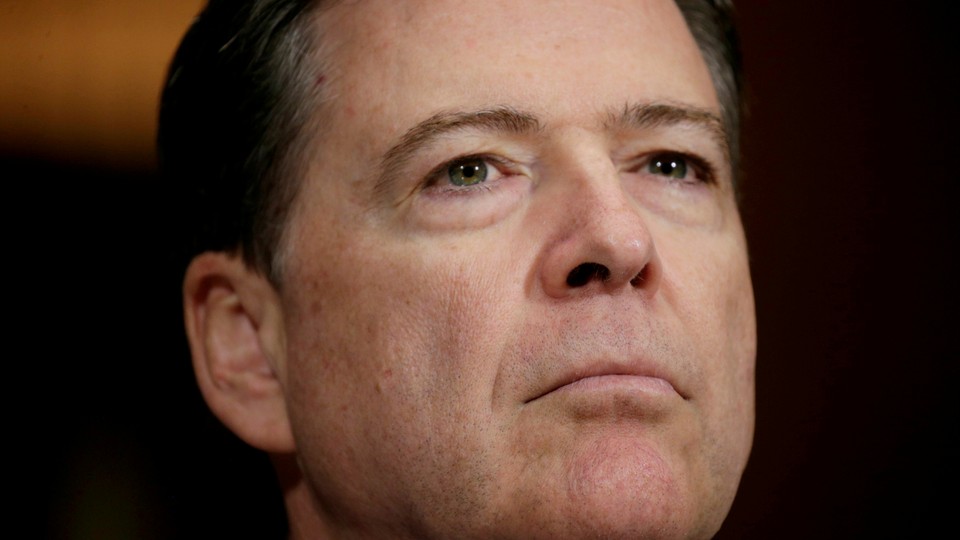 Today in 5 Lines
House Oversight Committee Chairman Jason Chaffetz invited former FBI Director James Comey to testify before the panel on May 24. The leaders of the Senate Intelligence Committee also invited Comey to testify, and asked the FBI to hand over any memos written by Comey regarding his conversations with the White House and the Justice Department about the bureau's Russia investigation. During his commencement address at the Coast Guard Academy in New London, Connecticut, Trump lamented that "no politician in history" has been treated worse than him. Chelsea Manning, the Army private who leaked government documents to WikiLeaks in 2010, was released from prison after serving seven years of a 35-year prison sentence. Milwaukee County Sheriff David Clarke announced that he'll be joining the Trump administration to serve as an assistant secretary in the Department of Homeland Security.
---
Today on The Atlantic
Trump, Unraveling: After 10 days of chaos, the Trump presidency seems like it's on the verge of collapse, writes David A. Graham. Then again, if anyone can survive the recent string of events, it's Donald Trump.

How Does Impeachment Work?: The procedure can be brought by a majority vote in the House of Representatives against the president—and could ultimately end with the chief justice of the United States presiding over a Senate trial. (Keith E. Whittington)

The Pentagon Prepares: The Department of Defense is gearing up for a massive undertaking: its first-ever agency audit. Can the Trump administration oversee the audit, while simultaneously increasing the department's budget? (Russell Berman)
Follow stories throughout the day with our Politics & Policy portal.
---
Snapshot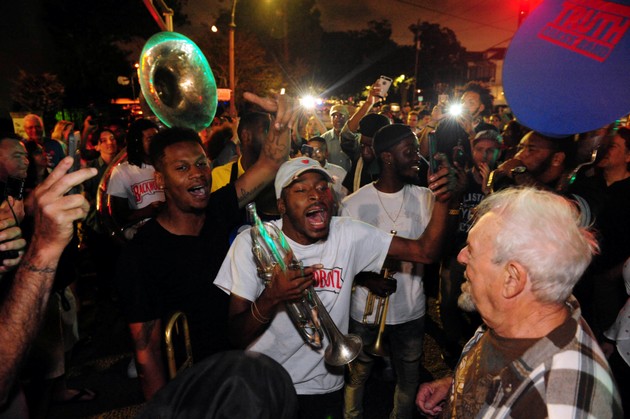 ---
What We're Reading
Behind the Meeting: President Trump reportedly divulged highly classified material to Russian officials during a meeting at the White House last week. Here's how that meeting came about. (Philip Rucker and Karen DeYoung, The Washington Post)
How to Keep the President's Attention: Some officials tasked with briefing Donald Trump before his upcoming trip abroad have said the president has a short attention span. According to one source, "National Security Council officials have strategically included Trump's name in 'as many paragraphs as we can because he keeps reading if he's mentioned.'" (Steve Holland and Jeff Mason)
Hacking Mar-a-Lago: ProPublica and Gizmodo tested the internet security of several Trump properties and discovered them to be easily hackable. "Those networks all have to be crawling with foreign intruders, not just ProPublica," said one expert. (Jon Larson and Julia Angwin)
Republicans Are Fed Up: After several recent "self-inflicted crises" out of the White House, many Republicans are tired of the president distracting from their legislative agenda. And some are no longer sure it's in their interest to defend him. (Tarini Parti, Alexis Levinson, and Adrian Carrasquillo, BuzzFeed)
ICYMI: Capitol Hill was aflutter on Tuesday over the installation of a controversial new feature: duck ramps to help ducklings get in and out of the reflecting pool. (Liam Stack, The New York Times)
---
Visualized
This Could Get Awkward: These charts show which members of Congress voted to impeach former President Bill Clinton on charges of obstruction of justice. If Congress is asked to weigh in on whether President Trump did the same, will their rationale change? (Philip Bump, The Washington Post)
---
Question of the Week
Last week, President Trump fired FBI Director James Comey—a move widely criticized by Democrats and Republicans alike. Trump told reporters that he hopes to replace Comey as soon as possible, and is currently considering several candidates. If you were in charge of selecting the next FBI director, who would you consider—and why?
Send your answers to hello@theatlantic.com and our favorites will be featured in Friday's Politics & Policy Daily.
-Written by Elaine Godfrey (@elainejgodfrey)