The Atlantic Politics & Policy Daily: We're Gonna Need a Bigger Showboat
In an interview with NBC, President Trump called former FBI Director James Comey a "showboat."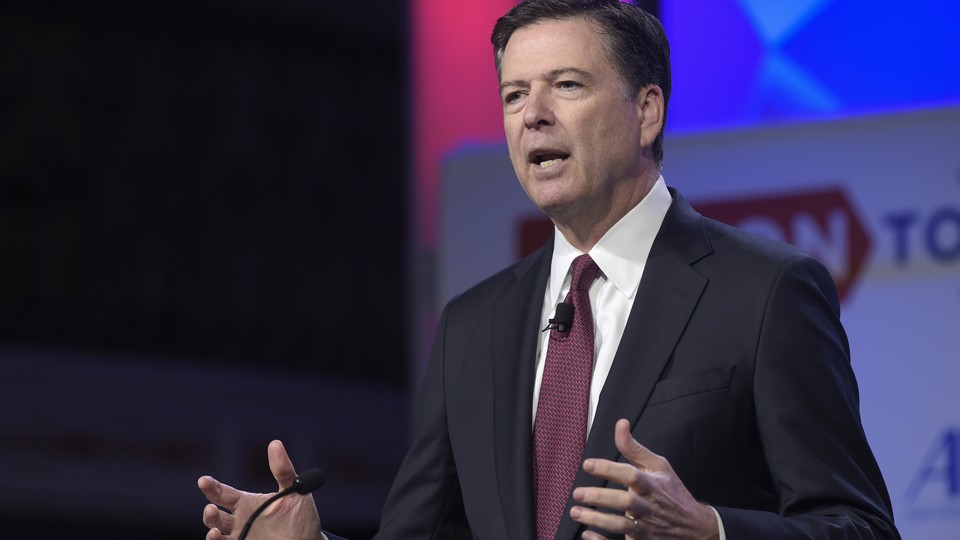 Today in 5 Lines
In an interview with NBC, President Trump called former FBI Director James Comey a "showboat," and said he was going to fire him "regardless" of what the Justice Department recommended. During his testimony before the Senate Intelligence Committee, Acting FBI Director Andrew McCabe denied the White House's assertion that FBI employees had lost confidence in Comey. The leaders of the committee, Chairman Richard Burr and ranking member Mark Warner, met privately with Deputy Attorney General Rod Rosenstein, who wrote the memo laying out a case against Comey, but said they did not discuss Comey's firing. Trump signed an executive order establishing a commission to review alleged voter fraud and voter suppression. The FBI confirmed it is executing a search warrant at a GOP fundraising and consulting firm in Annapolis, Maryland.
---
Today on The Atlantic
Contextualizing Trump's Decision: Vann R. Newkirk II spoke with Beverly Gage, a professor of 20th-century American history at Yale University, about whether President Trump's decision to fire James Comey. Is it unprecedented? "The answer is yes and no."

'The Tragedy of James Comey': During his time as FBI director, James Comey tried to shield the bureau from accusations of political bias. His handling of the investigation into Hillary Clinton's use of a private email server, however, compromised the independence he tried to uphold. (Adam Serwer)

Face the Music: New Jersey Representative Tom MacArthur, who played a key role in the passage of the House Republican health-care bill, faced dozens of angry constituents at a town hall meeting Wednesday. "You've really taken a beating tonight," a woman told him. (Russell Berman)
Follow stories throughout the day with our Politics & Policy portal.
---
Snapshot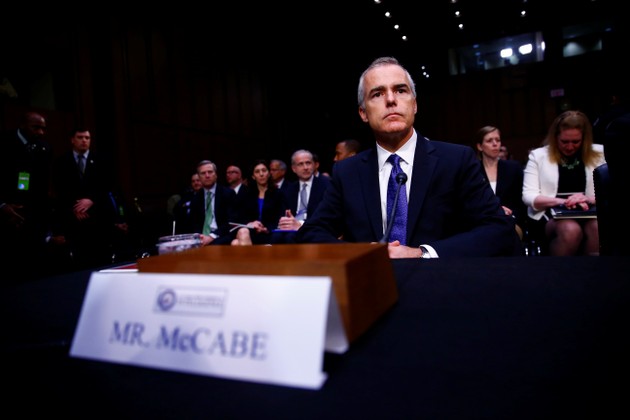 ---
What We're Reading
What Fueled Trump's Decision?: The Washington Post reports that the president "had long questioned Comey's loyalty and judgment," and, before officially firing the FBI director, asked the attorney general and deputy attorney general to write up a case against him.
Running the Show: With James Comey no longer the FBI director, who is leading the bureau's investigation into Russia's interference in the 2016 presidential election? Meet the three Justice Department and FBI officials who have taken over. (Alex Emmons and Mattathias Schwartz, The Intercept)
Measuring Anxiety: Responding to a new study conducted by the Public Religion Research Institute and The Atlantic, Michael Brendan Dougherty lays out the difficulties with measuring cultural and economic anxiety, and asks: "Why should working-class whites be obliged to be indifferent or enthusiastic about the changes wrought by mass immigration?" (National Review)
'After Hours': Time captures Donald Trump's life inside the White House, where he is constantly surrounded by aides and visitors. With each new controversy that comes his way, "President Trump fights on." (Michael Scherer and Zeke J. Miller)  
The New Republican: The GOP won control over every level of power in Washington, but Florida Governor Rick Scott is ready for a change. Could a Senate victory in 2018 help him revamp the party? (Alexis Levinson, BuzzFeed)
---
Visualized
What America Needs: In this short video, The Atlantic's David Frum argues that an independent Russia investigation is more urgent than ever in the wake of James Comey's dismissal. (Daniel Lombroso)
---
Question of the Week
Donald Trump is expected to visit Saudi Arabia, Israel, and the Vatican during his first foreign trip as president later this month. Initial trips by Trump's predecessors include former President George W. Bush's visit to Mexico in 2001 and former President Barack Obama's visit to Canada in 2009. What countries do you think are the most important for Trump to visit now and why?
Send your answers to hello@theatlantic.com and our favorites will be featured in Friday's Politics & Policy Daily.
-Written by Elaine Godfrey (@elainejgodfrey) and Candice Norwood (@cjnorwoodwrites)