The Atlantic Politics & Policy Daily: Shut It Down
President Trump tweeted that the U.S. government "needs a good 'shutdown.'"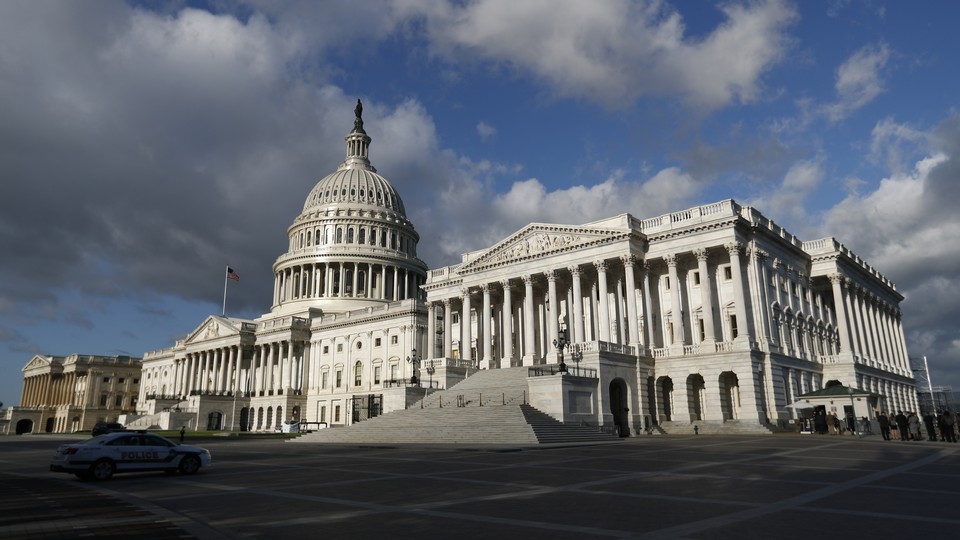 Today in 5 Lines
President Trump tweeted that the U.S. government "needs a good 'shutdown'" to fix the "mess" in the Senate. During a White House press briefing, Mick Mulvaney, the president's budget director, criticized Democrats for trying to "spike the football" during budget negotiations, and said that a shutdown is a "negotiating tool to an extent." The White House said in a statement that Trump spoke with Russian President Vladimir Putin over the phone and agreed that "all parties must do all they can to end the violence" in Syria. Michael Slager, the former South Carolina police officer who shot and killed black motorist Walter Scott in 2015, pleaded guilty to a federal civil-rights charge. Trump is expected to sign an executive order on religious liberty on Thursday.
---
Today on The Atlantic
Staging a Coup: After days of speculation, the Heritage Foundation voted on Tuesday to remove its president, Jim DeMint. Rumors of DeMint's ouster sparked backlash on Capitol Hill and highlighted the tensions between traditional conservatism and Trumpist ideology. (McKay Coppins and Rosie Gray)

A Major Complication: House Republicans continue to push for a bill to replace Obamacare, but the party's changing electorate may complicate their plans: Many of their constituents are older voters who could lose benefits under a new health-care law. (Ronald Brownstein and Leah Askarinam)

Does Trump Want a Shutdown?: David A. Graham analyzes President Trump's series of tweets Tuesday morning about Congress' budget deal, which benefited Democrats more than Republicans. "Trump seems to have overcorrected by demanding a shutdown," Graham writes, "a demand that could haunt him later."
Follow stories throughout the day with our Politics & Policy portal.
---
Snapshot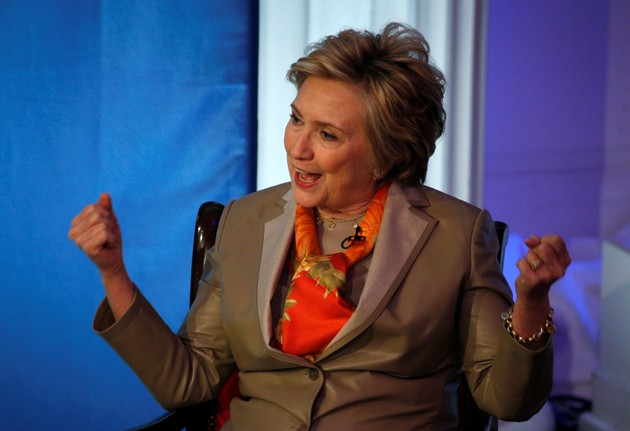 ---
What We're Reading
Ivanka Trump's Learning Curve: The first daughter has found herself in an unfamiliar role as an adviser to the president. But Ivanka Trump has a unique skill: "She can effectively convey criticism to a man who often refuses it from others." (Jodi Kantor, Rachel Abrams, and Maggie Haberman, The New York Times)
The Smug-Liberal Problem: Backlash to Bret Stephens's first column for The New York Times highlights a major problem in American politics, writes David French: "Liberal dogma is rapidly becoming a secular religion, a 'faith' that conspicuously omits any requirement that one love his enemies." (National Review)
Who Will Run in 2020?: Chris Cillizza spoke with Democratic strategists and came up with a list of 22 Democrats who could challenge President Trump in four years—and how likely they are to succeed. (CNN)
Labor Dispute: Case Farms, an Ohio chicken processing plant, relies on undocumented immigrant workers, but when these vulnerable employees have complained about dangerous work conditions, Case Farms retaliated against them. This treatment could worsen in the Trump era. (Michael Grabell, ProPublica)
Pushing Back: California lawmakers are considering whether to blacklist contractors who help construct President Trump's border wall. The debate is one example of the elaborate ways Democrat-controlled states throughout the United States are fighting against the proposed wall. (Ben Adler, Capital Public Radio)
---
Visualized
331: The Washington Post gathered data about the people shot and killed by U.S. law enforcement so far in 2017, and the circumstances leading to their deaths. View the graphics here.
---
Question of the Week
The month of May signals the start of college commencement speeches—a tradition featuring many political figures. Last year, former President Barack Obama, Massachusetts Senator Elizabeth Warren, and Supreme Court Justice Sonia Sotomayor all gave popular addresses. This year, Hillary Clinton is scheduled to speak at Wellesley College and Donald Trump will speak at Liberty University.
What is your favorite commencement address by a political figure and why?
Send your answers to hello@theatlantic.com and our favorites will be featured in Friday's Politics & Policy Daily.
-Written by Elaine Godfrey (@elainejgodfrey) and Candice Norwood (@cjnorwoodwrites)